Hi everyone,
Over the last few months I tried to grow an apple tree from seed. It reached about 3" in height before getting sun burnt and eventually died before the Easter period.
Realising the looming fate of the shoot however, I set about germinating several more seeds and finished planting three seeds into peat propagating disks. These were then transfered into peat pots filled with an organic soil to provide plenty of nutrients. I also cut open the bottom of the propagating disks so that the roots could continue to grow without hinderance.
I thought I would keep track of the seeds as they grew and so far have two photos:
16/04/2010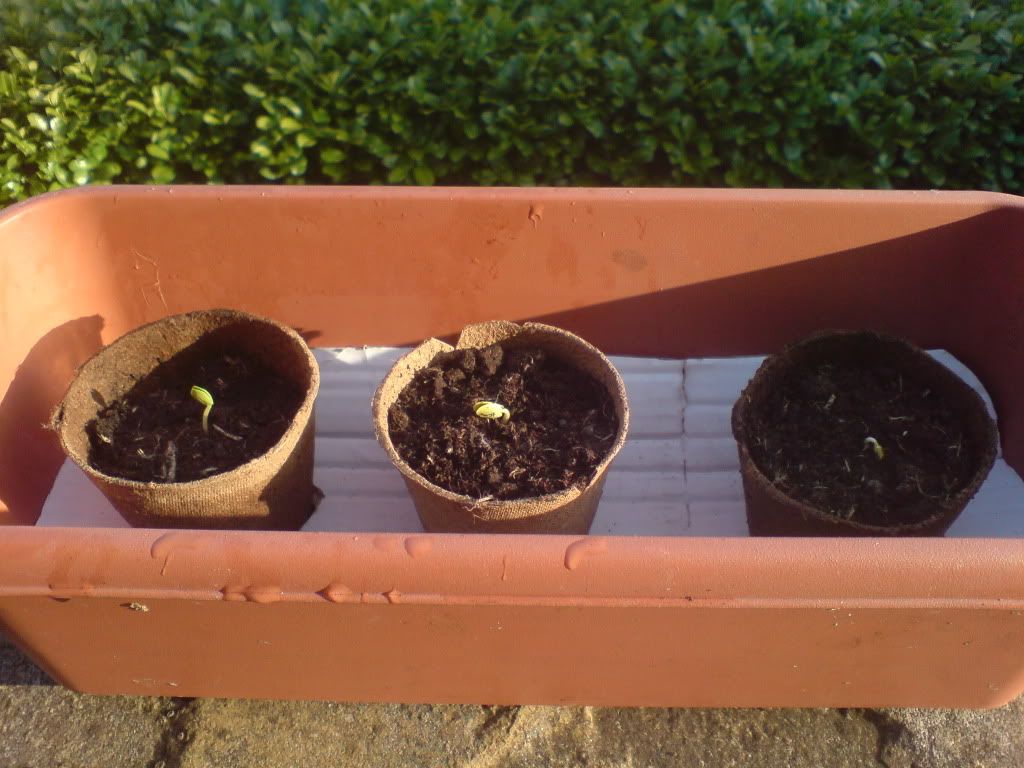 23/04/2010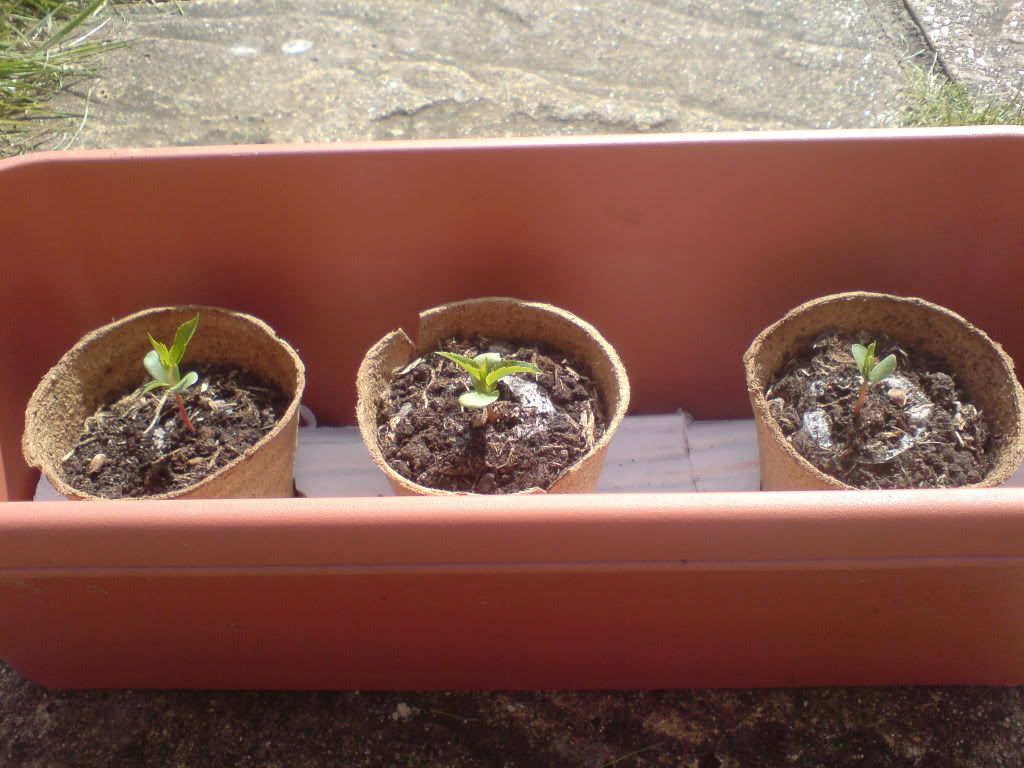 They now measure upto 2" in height and look to be growing nicely.
I was wondering however, if anyone had any tips on caring for the young shoots / how to help them grow stronger / when they will need to be moved into a larger pot / etc.
Regards,
Sam