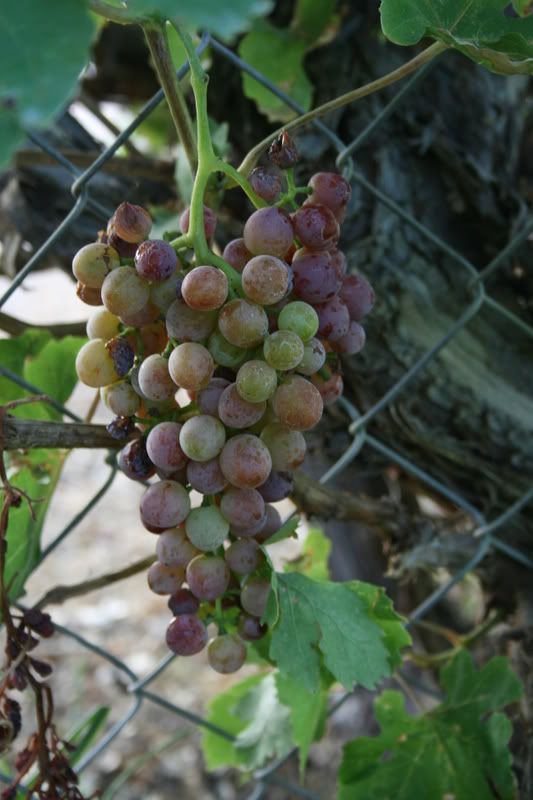 i found this growing in my backyard today. we have lived here over a year and i have seen this ugly vine looking thing a thousand times, but never really LOOKED at it. it's definitely grape leaves and vine growing back there, and these are definitely grapes, but I'm wondering if there is a poisonous kind? i found my 2 year old eating these.

she is the only one short enough to have seen them under the leaves.
they grow along our chain link fence and since i did not plant them i know nothing about them. are they safe, you think? seems a waste to let them go bad if they are edible. but what about their growing along a metal fence? is leaching a concern?
TIA!!