This morning I started harvesting grapes. My crop is huge this year! I did not thin the clusters enough though so some of the bunches are rather small. The bulk of the crop needs about another 3 weeks to ripen but I harvested this bowl this morning.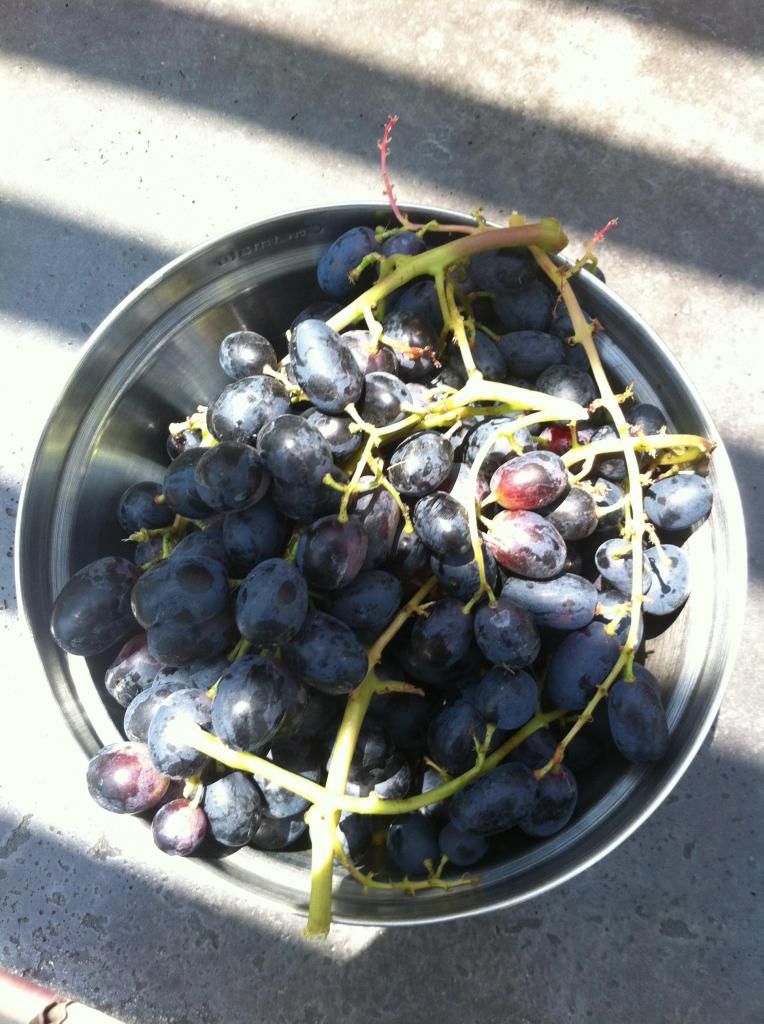 I am fairly certain this is a seedless concord but I received it as a cutting from a friend so I am not entirely sure.
How are your crops coming along this year?