Here are few pics of some raised beds I got to build. I am better at building than taking pics


The wall is really strait, I had to take a panoramic pic to get it all and it came out bent.

There is about 35' of bed on each side of the steps.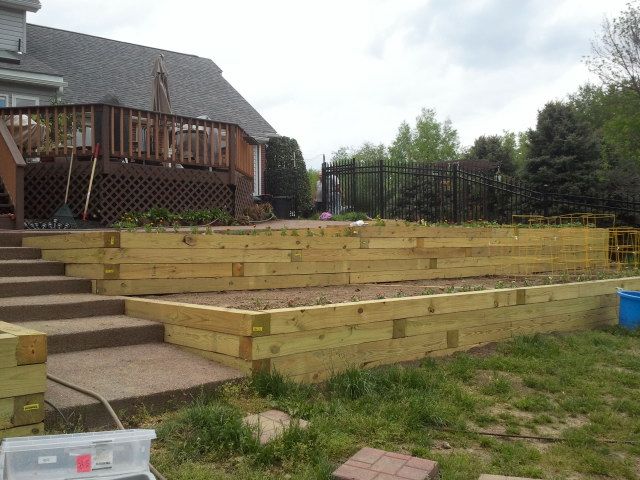 These beds are 11'Lx8'W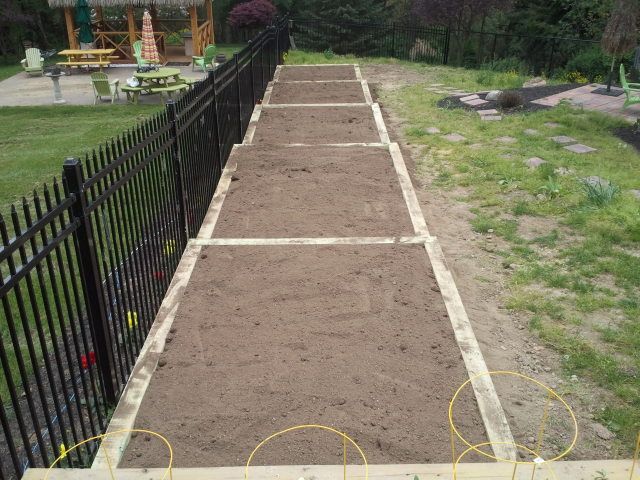 There are two more large triangle beds that I just finished but i didnt get and pics yet. And I built the tiki hut and a green house attached to the back of here house.