We Had a big storm Friday and Saturday with really strong winds, Early Sunday morning I get a call about a big oak limb coming down in the storm in a street near down town Flint Mich. the call to see about saving the bees.
Since My family was supposed to go to the inlaws for dinner and celebrate Kare's dad & since we live a bit away I told the caller to call several numbers I gave him of people much closer but if he still could not find any one to call me back.
About a hour and a half he calls me back and said no one would come of the people he had called that answered the phone.
I told him I had to load my tools in the truck and drive there but would come.
this is what I found.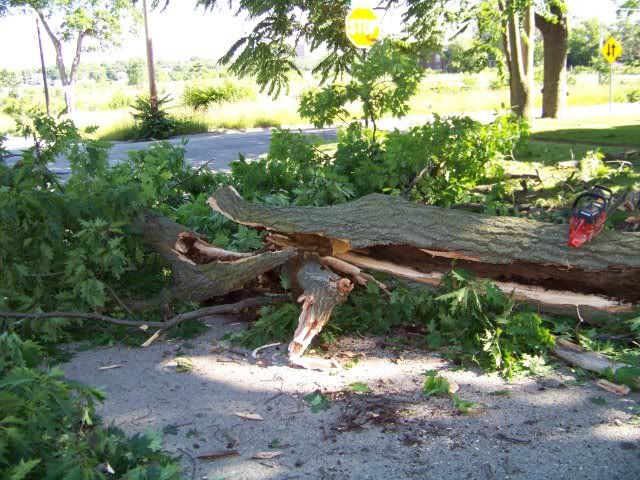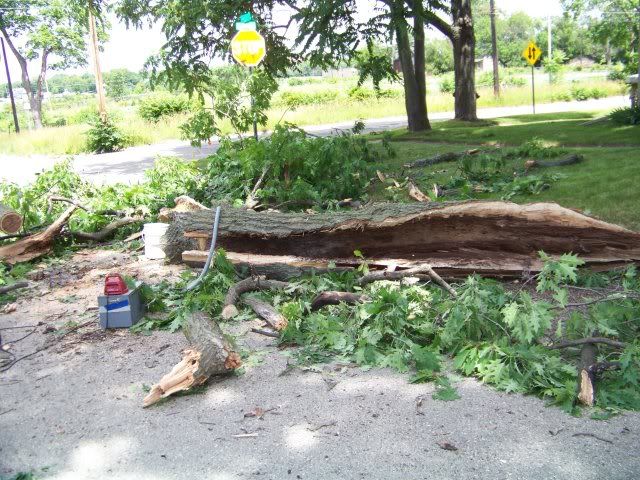 I started out vacuuming up the bees with my box in a box bee vacuum, I have made several boxes for it. Some I just used a flat shovel to scoop up and put in the hive I had brought.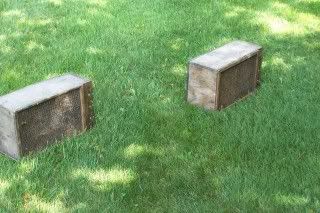 What made it the best Fathers day was the people that lived on the block. A city with Flints rep and all those people lined up near me asking questions and some even offering help despite no knowledge of honey bee behavior. I was offered all sorts of drinks from cool aid to whiskey, I was given small plates of BBQ and other goodies as it came off the back yard grills by those people. As I was cutting the comb from the tree a small girl bare feet and all walked up to me with honeybees crawling on the ground and asked if she could have a chunk of honey comb to chew she had read a story about a boy who liked to chew honey comb. I really had no reason to say no and that opened up the flood gates. Every little kid got a chunk of comb to chew, Many adult got some to and some even brought bowls to put chunks in.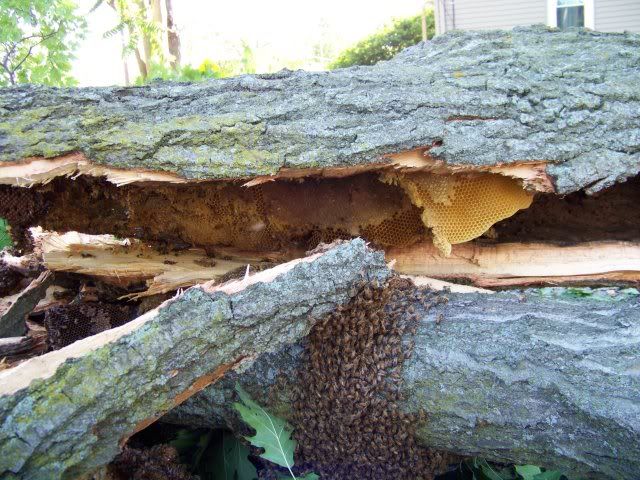 One fellow brought his wheel borrow and as I cut the wood up and away he would take it, said he heated his house some in the winter with fire wood.
Today I have did away with the box in a box bee vac. I vacuum them right into a hive.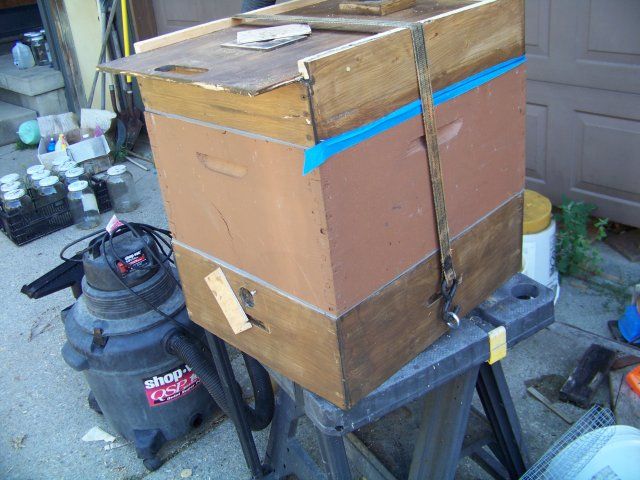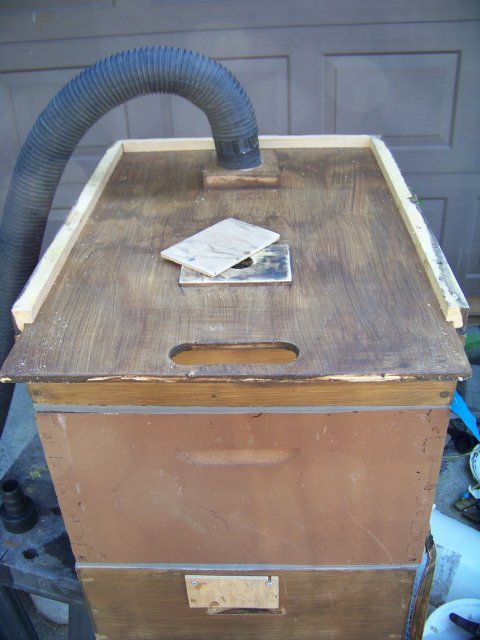 That bee clean up turned into a block party every body getting along and treating me so special I didn't miss being with my family at all.
The original caller now calls me every fathers day to wish me a good one that was 10 years ago this June.

Al