Broodiness is when a hen decides it is time to hatch chicks. It's a hormone thing. Her belly gets warm and plush and she gets the irresistible urge to 'nest' on eggs. It doesn't have to be her eggs; any eggs will do. If you want to hatch some eggs, having a hen go broody is a wonderful thing. If you aren't planning on hatching eggs, it's a bother and you need to 'snap her out of it.' The easiest way I've found to do that is to put her in a cage -- like a wire dog crate with 1/4-inch hardware cloth for the floor. Put food and water in there for her and hang the cage so it is off the ground. You want air to circulate under her to cool her belly and 'switch off' the hormones that are giving her the broody urges. If she can't satisfy that warm snuggy belly feeling, the broodiness passes, usually in a day or two.
Sex Links are a cross between two heritage chicken breeds (which two depends on which sex links you're talking about -- Red or Black) and the resulting chickens can be sexed by color at hatching -- so the sex is linked to the color, hence the devilishly clever name 'Sex Links.' (IDK if that's where it came from, but it works for me

) Sex Links aren't a 'breed' per se. You can't breed two Sex Links and get more Sex Links. The color sexing only works in the first tier of the cross-breeding between the heritage breeds. They are prolific layers, but they 'burn up' quickly, usually laying whatever they have to give in a couple of years.
If all you want are eggs, look at Sex Links. They are comparatively small birds, so four in your new coop (which is coming along nicely, btw) should work well. There are Red Sex Links and Black Sex Links. Of the two, I'd probaby go with the Red (the ones I'm familar with are a cross between a Rhode Island Red rooster and a Delaware hen) since I think they are smaller than Blacks and better suited to smaller coops.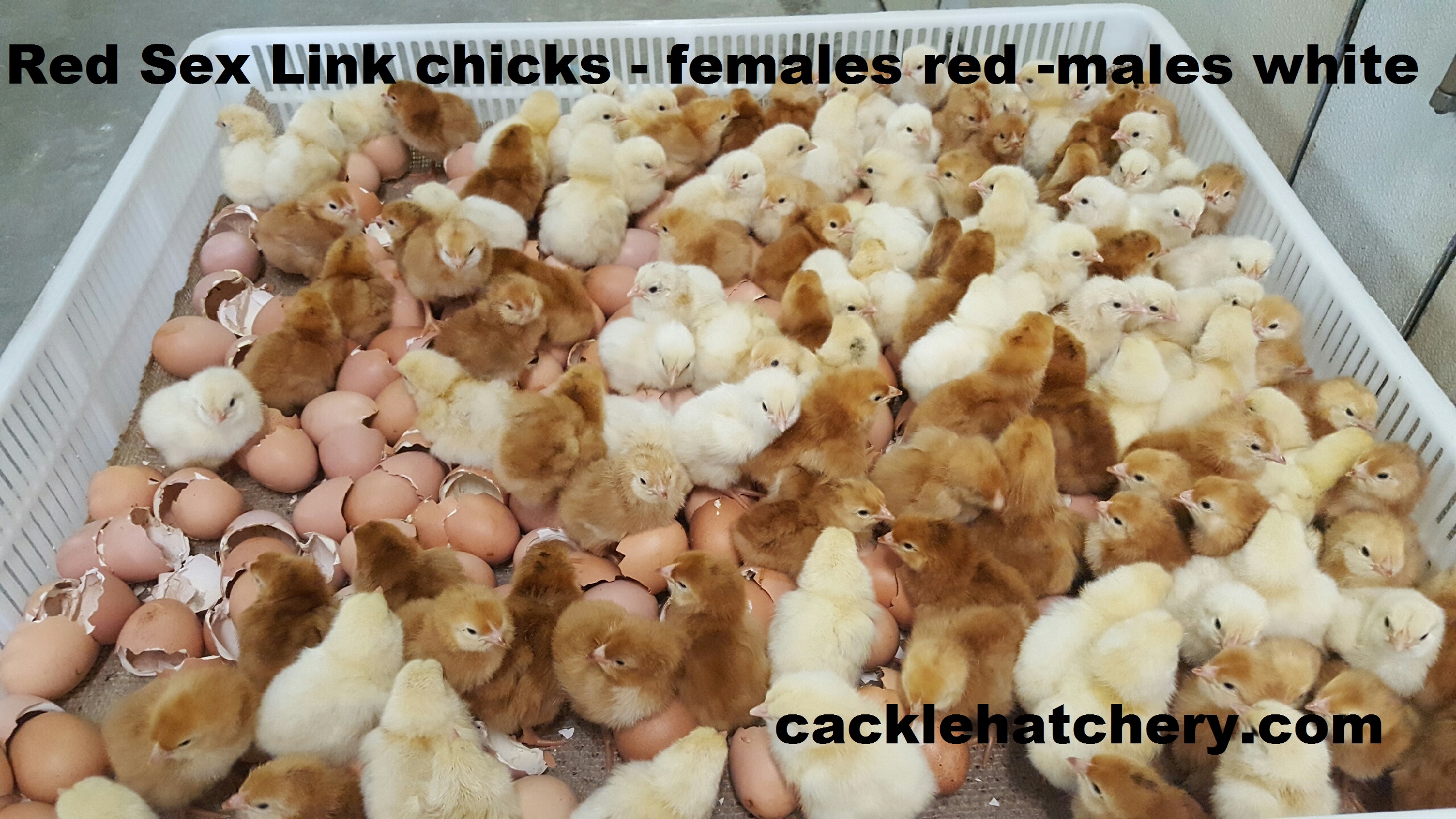 (Image from cacklehatchery.com)