Terhune x ???
This fruit was on what was supposed to be a Terhune plant. I grew three plants this year and I don't remember if I harvested any other fruits from this plant before.
I'm actually kind of excited because if this is an accidental bee or wind pollinated cross, the varieties I grew near the Terhune I saved seeds from that had round fruits rather than flattened beefsteak shaped fruit are all spectacular -- Ananas Noir, Captain Lucky, and Grandma Oliver's Chocolate.
Out of these three, Grandma Oliver's Chocolate is the most likely because the two plants were sharing the flat CRW support from either side, and their branches criss-crossed the panel.
IF this is Terhune x Grandma Oliver's Chocolate, it would be absolutely amazing luck. Though this year, there was no sign that it would be productive -- a trait from GOC that I would sure like to have blended into Terhune lineage.
Photos from last year:
Ananas Noir (Top right) and Captain Lucky (Bottom right)
Captain Lucky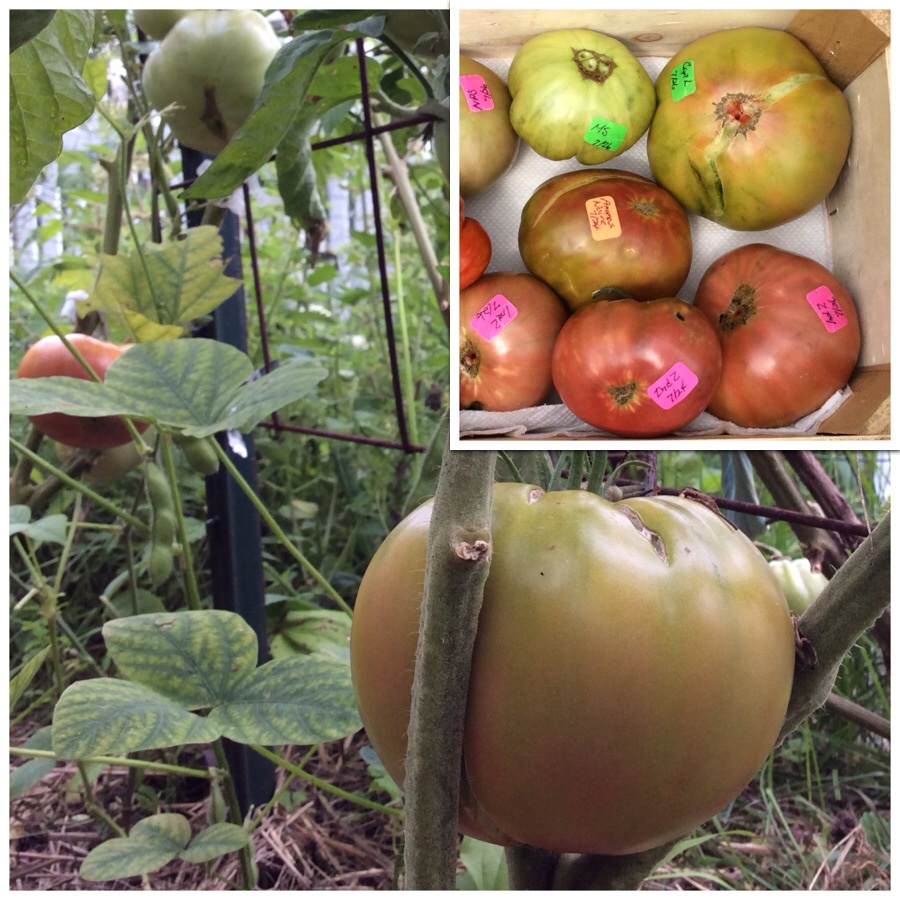 Grandma Oliver's Chocolate (bottom right and bottom center), Captain Lucky (bottom left)