Gixx, I'm really sorry that this happened.

I hope you are seeing progress in your efforts to knock them down.

If nothing else, you may discover excellent disease tolerance in some of the varieties/lines of plants you are growing. I hope so.
So my 2nd tomato harvest this winter will be very soon (kindof happy to note that it will very likely be before mid-Jan I said ealier) -- The one little faint blush on the left shoulder two days ago has already spread this much: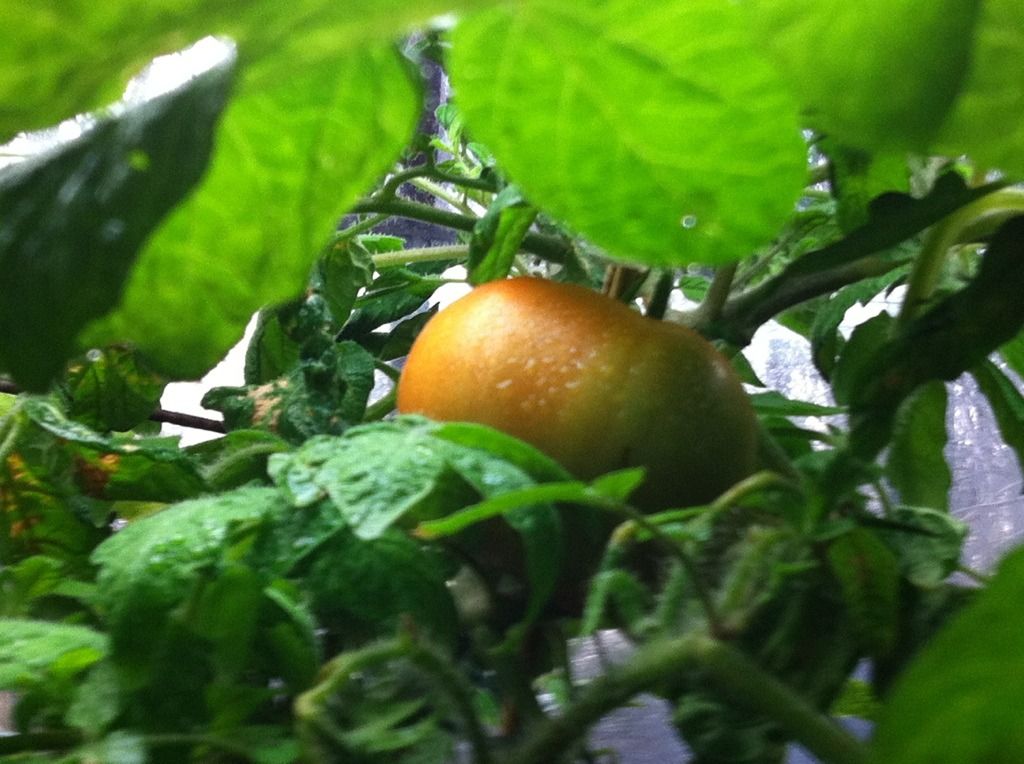 Jumps right out at you in the green foliage

In the mean time, the tomatoes in the cat-free bedroom upstairs has been discovered by what I believe are spider mites despite the daily misting. At first I couldn't believe they were spider mites -- and I'm not calling them red spider mites which is the usual indoor suspect because these don't look like what I recognize as red spider mites. But they have been leaving the classic tiny white spots visible on the top of the leaves. (Donomater f2#3)
The trouble is when I turn the leaves over, I see no red tiny spots which should be the red spider mites, but infinitesimal microscopic, barely discernible black specks that are much tinier than red spider mites. When I rub at them with my finger, they don't streak red, but do come off as black non-streaking specks.
Nevertheless, I've started spraying them off with soapy and plain water. Hopefully this will control whatever they are.