applestar,
I hope that the drought has ended and that you have had a good watering! Your Sunflower House looks really good with the corn tassling(a new word for me!). I would like to try planting some corn with mine next year. I also like the addition of the trellis...what a buy!
The birdhouse gourd is really a nice touch!
I finally got around to uploading a few photos of our Sunflower House. We have fortunately had rain. Some of the Sunflowers, mostly the shorter ones, the Velvet Queens, are forming buds, although they haven't reached the height of 6 feet mentioned on the seed packets. I think that they are about 3 feet tall at the present time. One or two Mammoths also are forming buds...they are not quite 5 feet tall and should reach up to 12 feet tall. Is it true that the growth stops when buds form?
The pole bean plants are growing up the sunflowers and seem to be doing well.
My granddaughter really enjoys running into the backyard to see "her" Sunflower House! Her brother would like to simply tear the Sunflower leaves! I am thrilled that she is enjoying this years gardening with us and her parents. Both yards have gardens where she has watched things grow and taken a part in the experience. She seems to especially like the taste of the garlic chives! She loves looking for worms and is quite gentle with them.
Anyhow...here are my pictures...(the barn is our neighbors...it's quite nice!)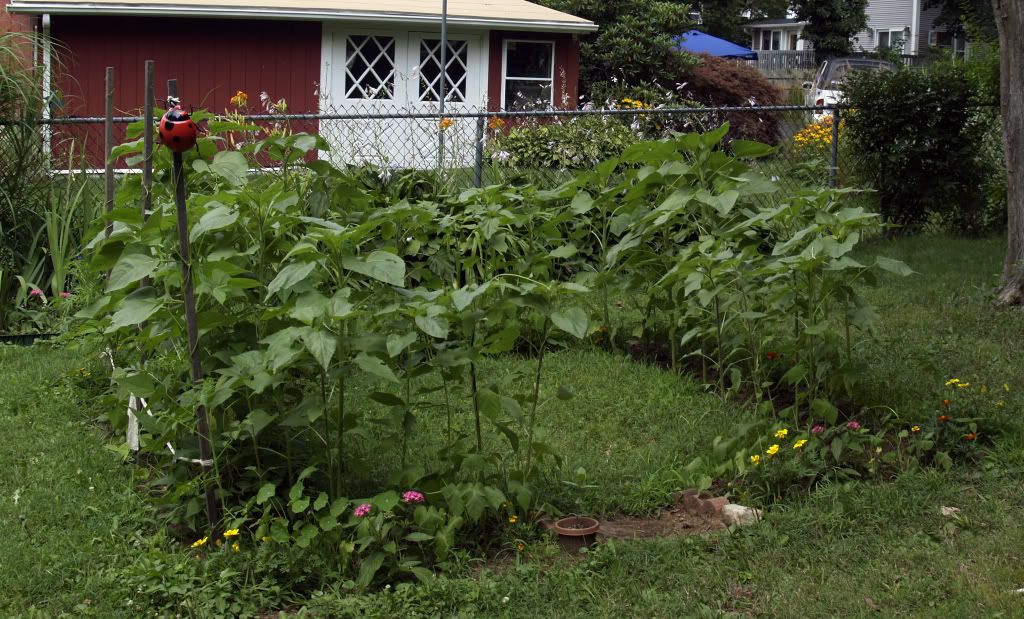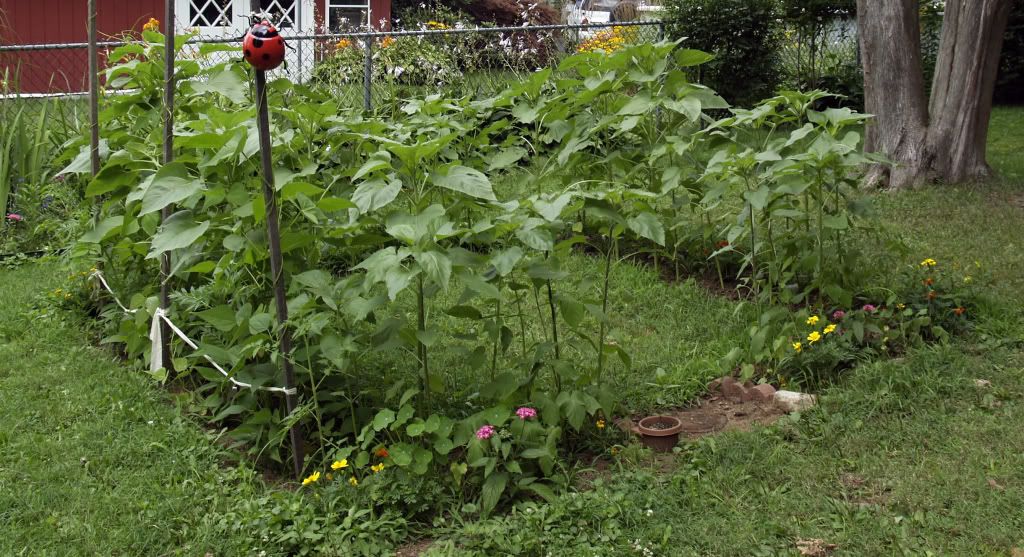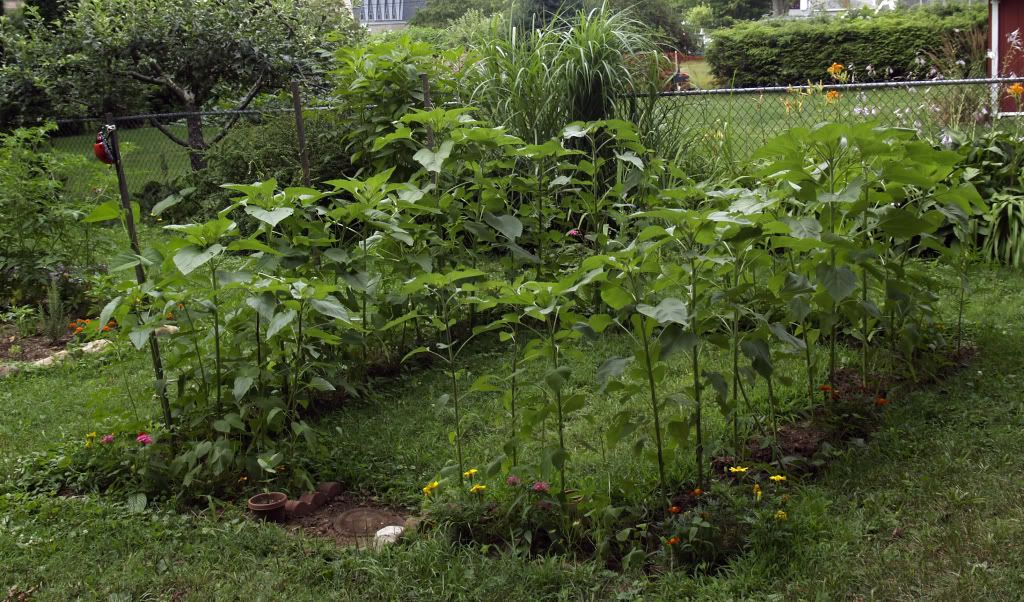 This last photo shows a bit of our "lasagne" garden and some of our tomato plants behind the Sunflower House: