I didn't respond to this before, because I couldn't quite tell what area you were talking about. The little strips with all the evergreen shrubs in them? It seems like they are so full of the shrubs, it doesn't leave you much room to work with. You could underplant the edges with something that will be colorful all season. That would likely be annuals like impatiens.
Here's a hedge row underplanted with begonias, petunias, and other stuff: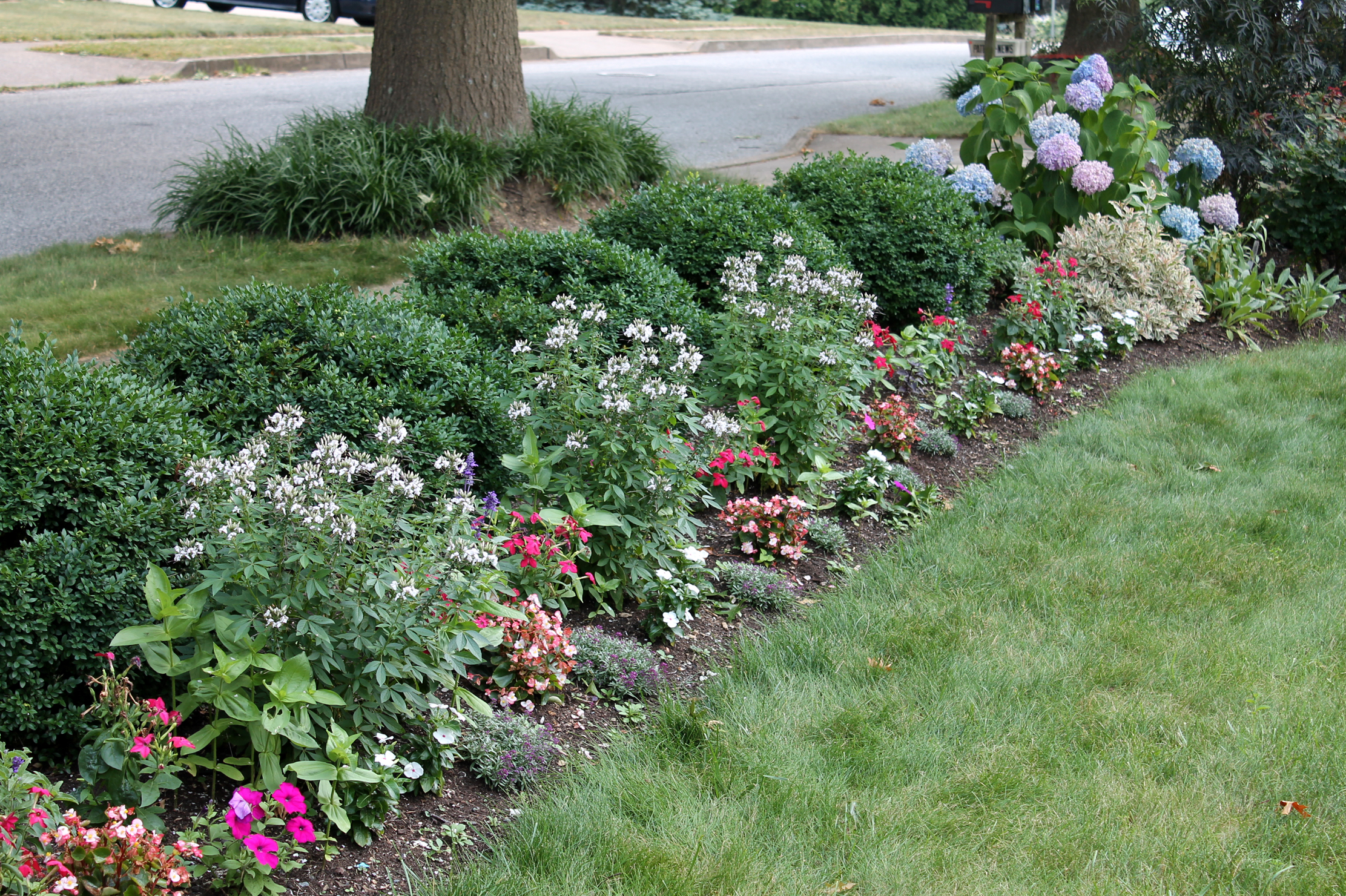 The one evergreen near the end in top picture looks in bad shape. If you were willing to take it out and reduce the number of daylilies, it would free up some space for you to add something prettier.