Last spring I started this little flower bed under a tree in the back yard. Never got a chance to put much in it because I ended being induced unexpectedly. I managed to put two day lily plants, two Asiatic lily plants and Hosta in the bed. Now I am not sure what to do. I really want a cascading flower to grow and fall over the rocks. I have 25 lily bulbs but think that would be too many for that space. would love some colorful suggestions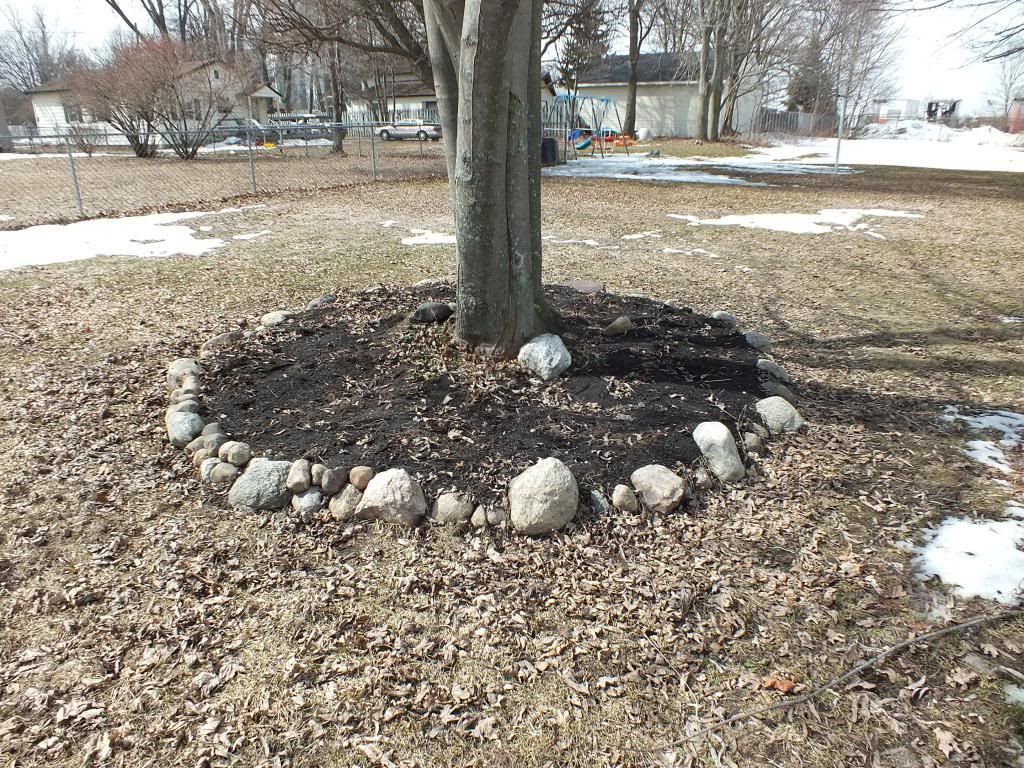 There are some tulips in there right now.
And this little thing. A plant my Aunt gave me last summer. Signs of life!