I love in Phoenix, Arizona. This is the first time we've planted Sunflowers and have actually had success growing them. For the first few weeks, everything was wonderful. We made a small garden in my front yard, where the Sunflowers grew thick and beautiful. The biggest one (appropriately named "Momma") was growing and blooming beautifully, but now Momma looks like this: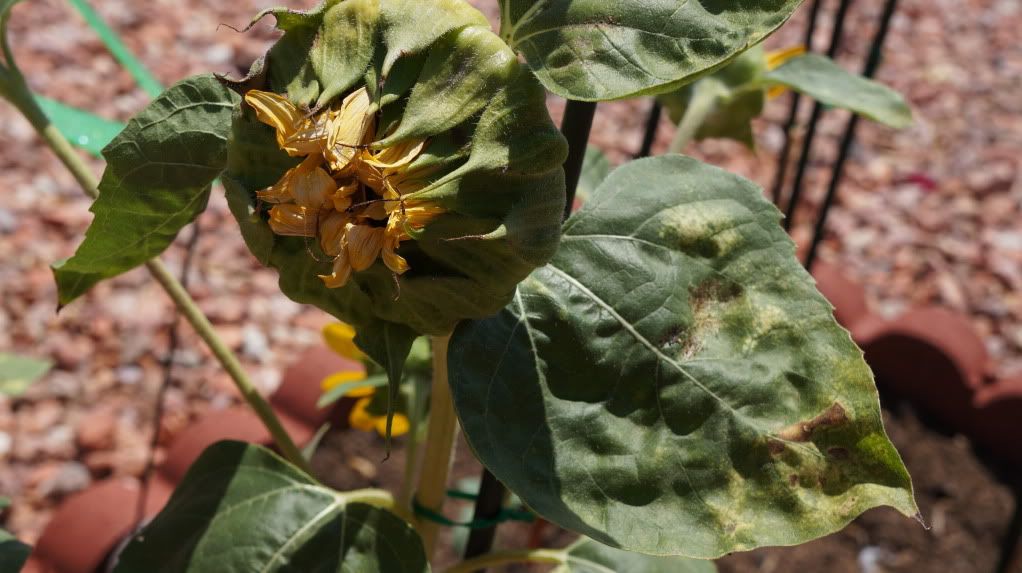 We noticed the leaves changing color, but we thought it was due to bugs. A few days ago, almost every leaf looked like this:
And the stems: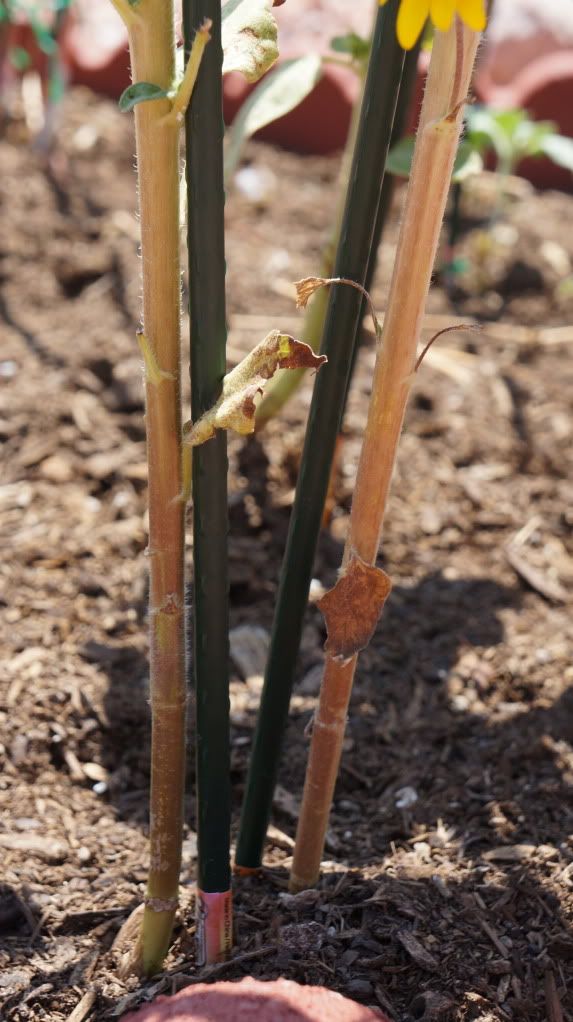 We just cut all of the leaves off today, but I'm worried that we're too late to save my Sunflowers. They were doing so well.

The reason for this post was because I haven't yet had an absolute diagnosis for my flowers. ANY help would be wonderful.[/img]