I bought an Azalea spring of this year, and it was doing so well when I bought it. It was flowering and it's leaves were bright vivid green, and it had been producing new beautiful growth.
A week after I brought it home, I re-potted it into a bigger container then watered it until the water came out of the drainage holes. It was fine for a few days after that, but then the leaves started to droop and ended up turning brown.
On the 4th or 5th day, the leaves were dry and crispy and falling off, but the trunk of the tree was still alive, so I just decided to leave it alone.
I left it alone for about 2 weeks, still no new growth.
I ended up taking it out of the pot, and re-mixing the soil with something that was better for draining, then I loosened up the root ball- thinking that maybe the water wasn't reaching the roots properly, then replaced it back in it's pot. (which was a bit large btw.)
I kept watering it weekly, as the soil started to dry I'd water it until the water came out of the drainage holes. This...apparently did nothing. There was still no new growth.
Just last night, I took it out of it's large pot and mixed another soil mixture, put some root stimulator around the root ball, and placed it in a smaller pot with a potting mixture of peat moss, perlite, regular potting soil, and a handful of cactus soil (for the mulchy-looking stuff in it).
The azalea's soil is also mixed with coconut brick materials and a bit of root growth stimulator, but.. now I can't tell if the poor thing is dead or not.
Here are some pictures of the Azalea's "life cycle" so to speak.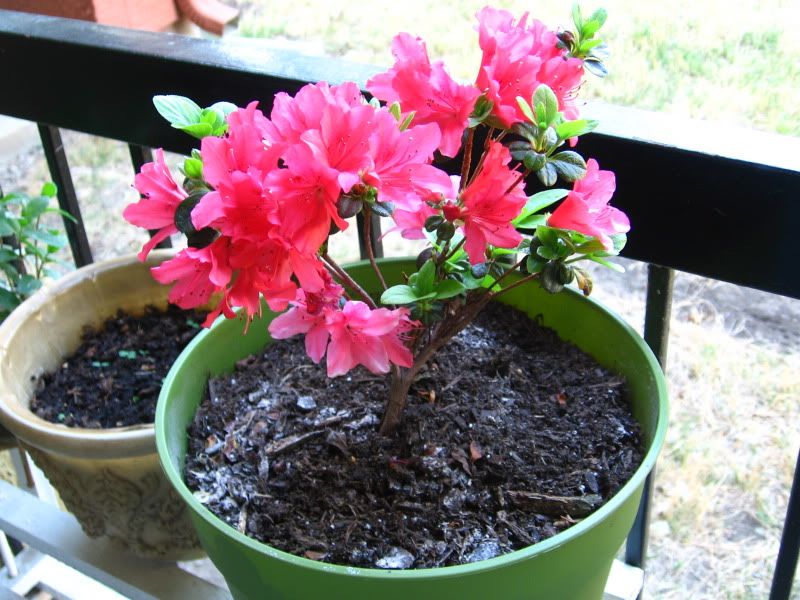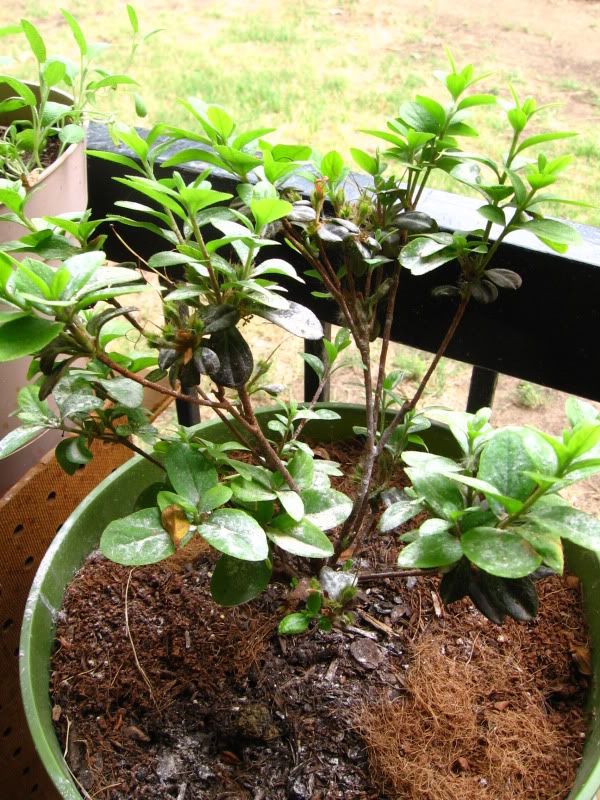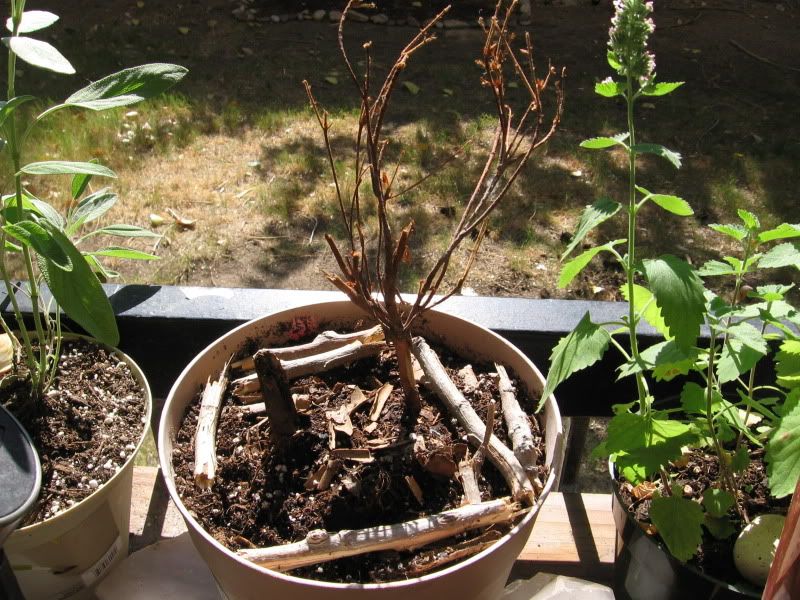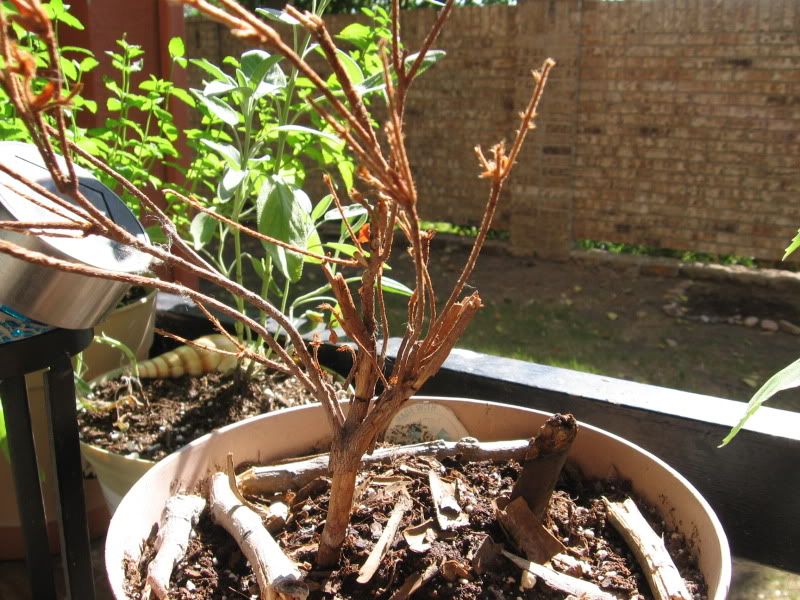 If it's not dead, does anyone know what I can do for it?[/img]