Our house has a pretty nice entry way and I'm looking for ways to complement them. Mind you, I am a college student doing this for my parents house so funds are limited (this is my hobby, not theirs, so its not something they are eager to spend money on). But ANY ideas are welcome, I am a long term thinker, but I don't have 10 years for a shrub to start looking good....I really don't even have 2 years before I'm out of the house...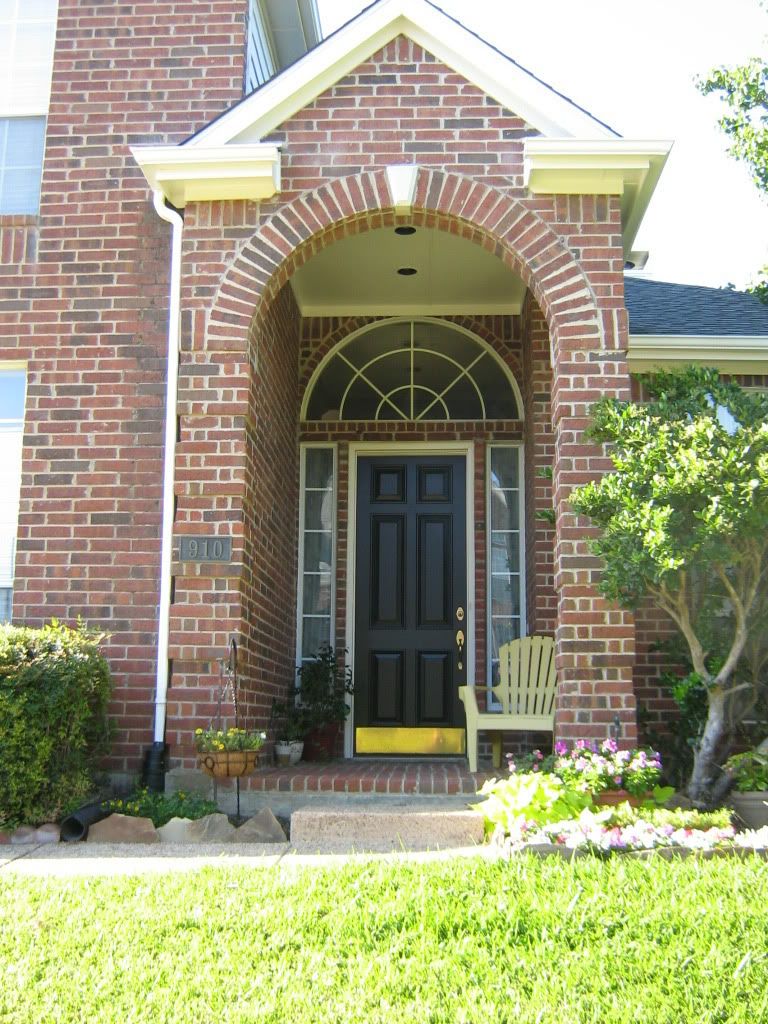 I think two large and tall (30inch ht) planters would look good, one on either side in front of the columns...but I'm having trouble finding some on discount, currently scouring craigslist.com
Thank you for your suggestions!