Hi
This is the retaining wall where it meets our deck. See the ugly gap two logs down? I want to grow something out of there that will look interesting and pretty, and fill the space. What do you think will look good? Some kind of Bromeliad? Which ones would stay small, but spread or cascade?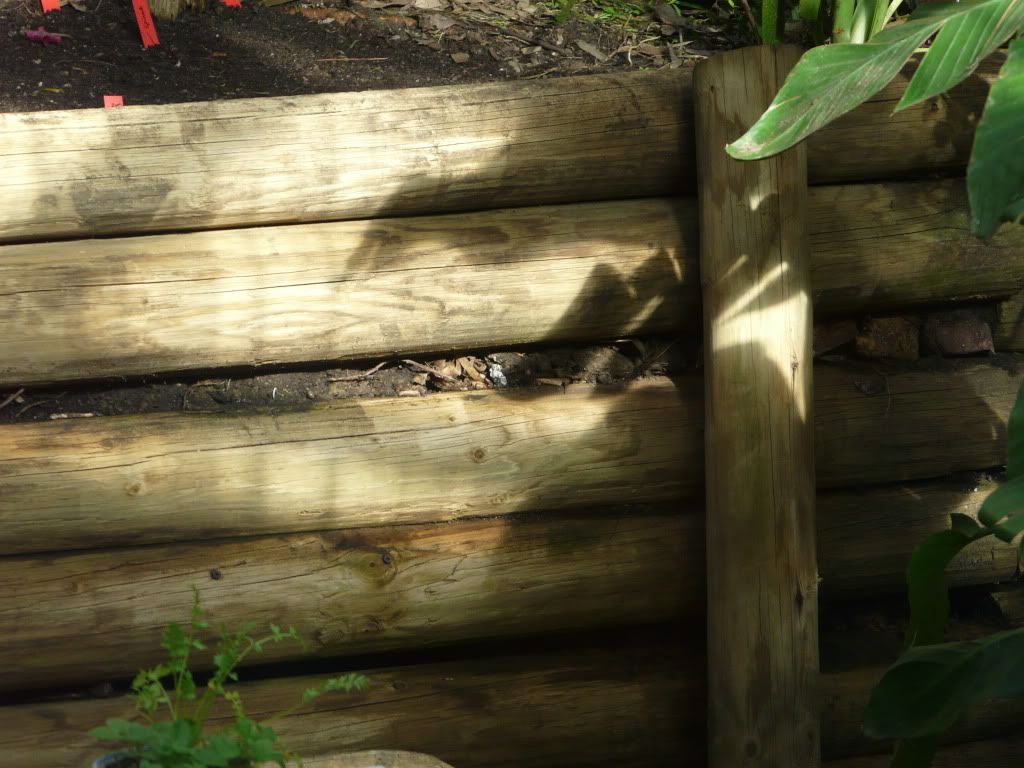 As you can see the light is quite good - dappled sun for a good part of the day. I can move the big pot plant away to give more ligh to the shaded part. It can get quite dry there in Summer.
Thanks for your ideas!