Probably should have done this sooner, but I've been showing progress in some other threads: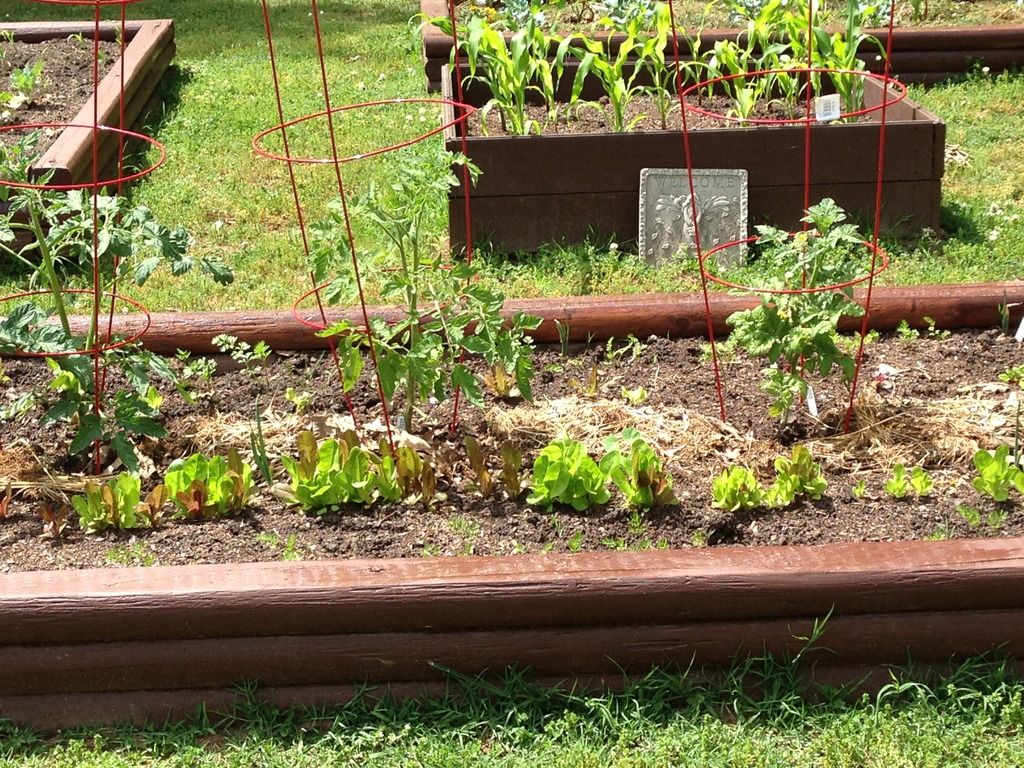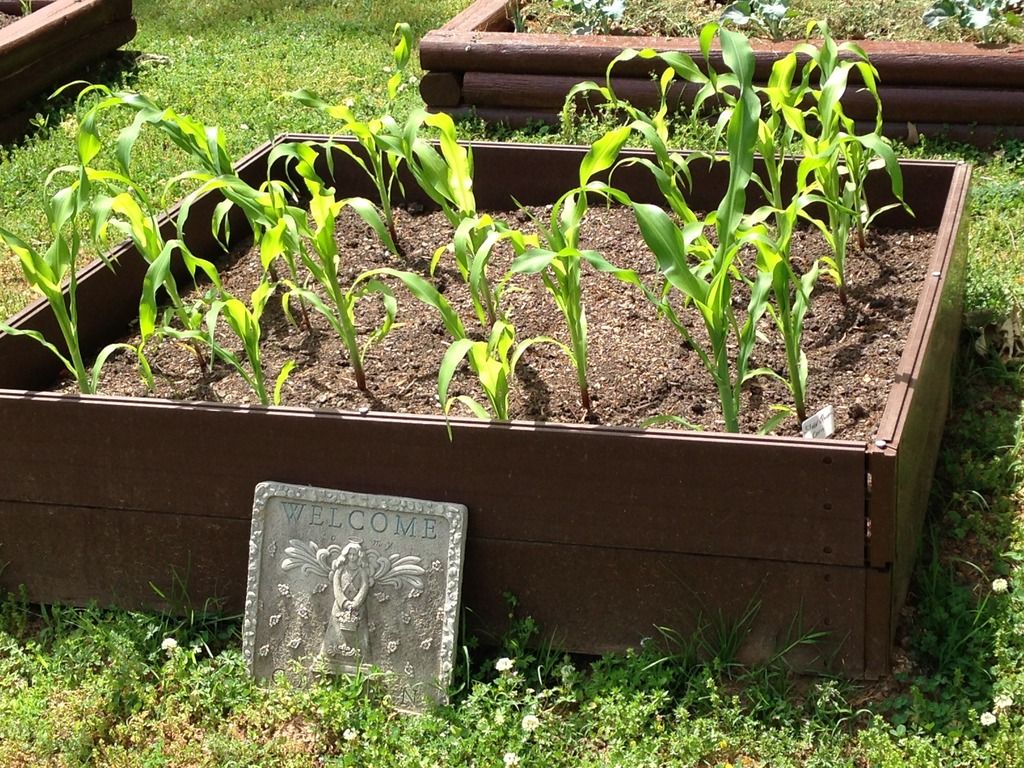 most of the corn is two feet high or close to it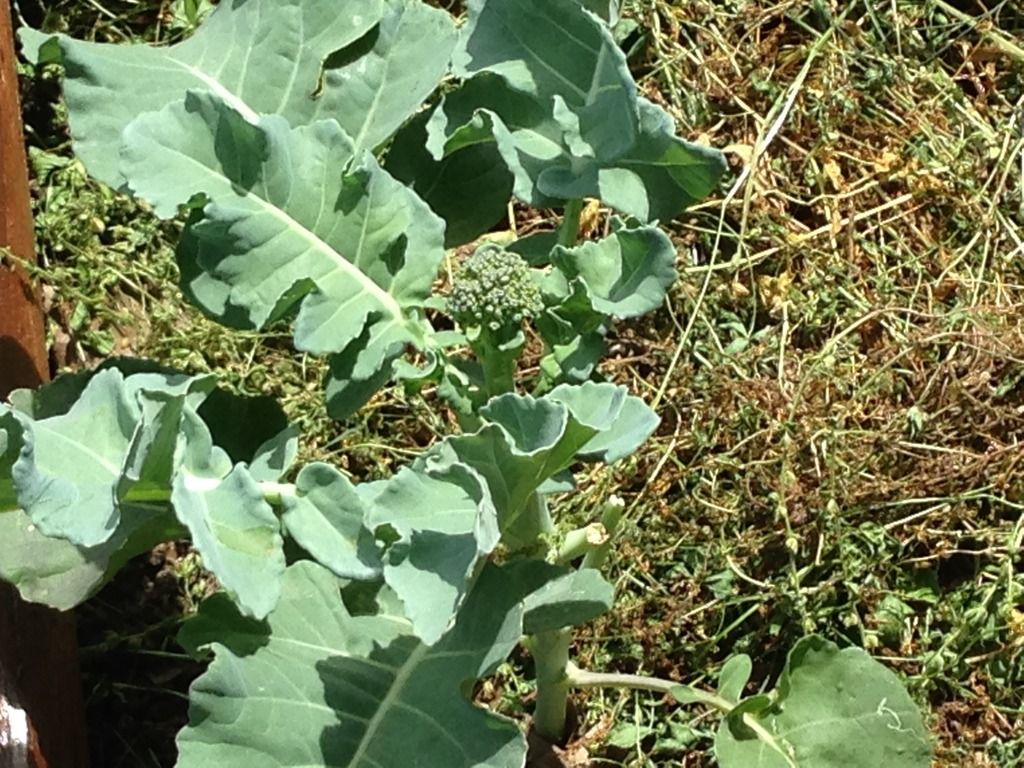 broccoli has little baby heads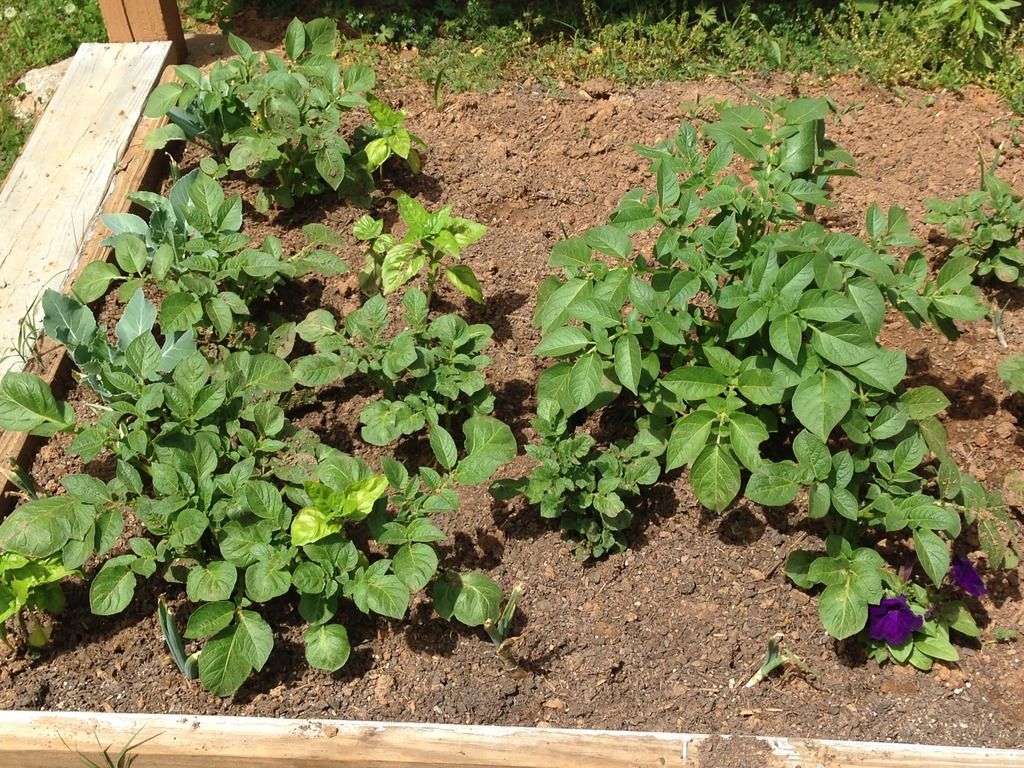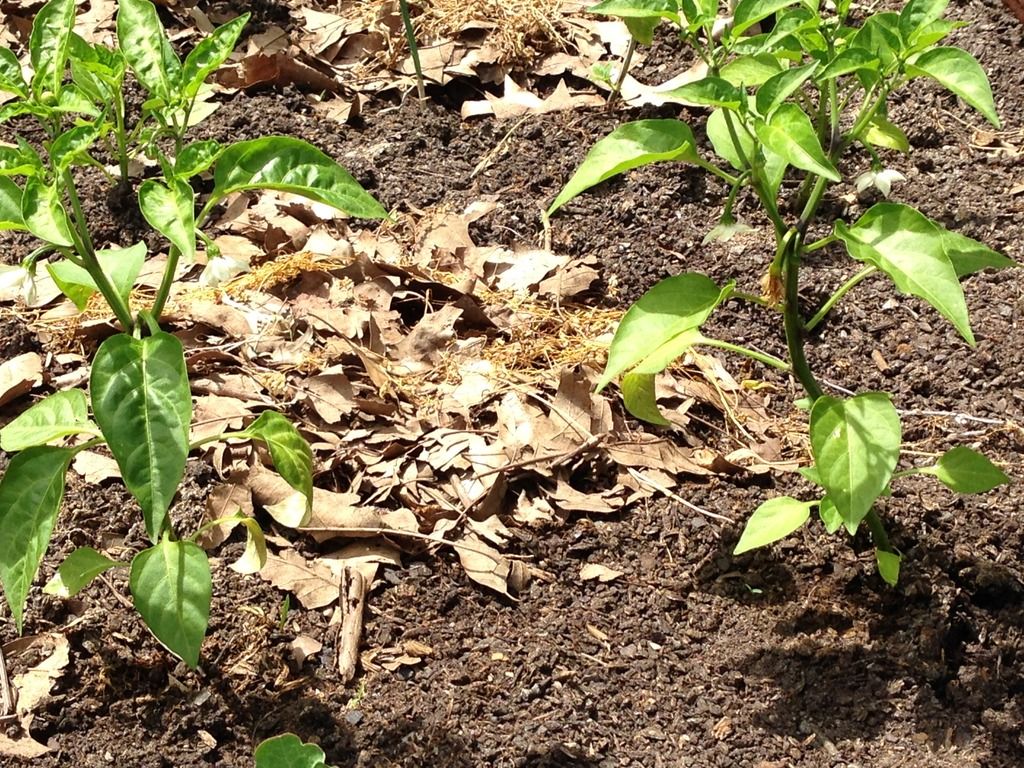 Pepper plants are flowering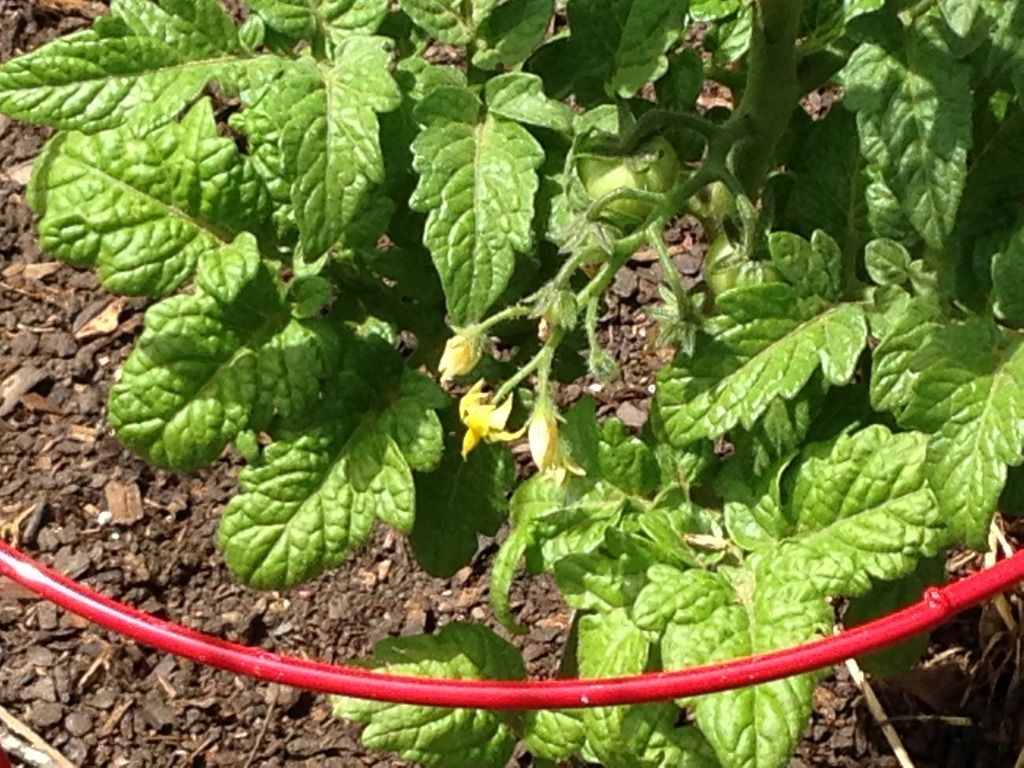 my first tomato! (It's a cherry tomato)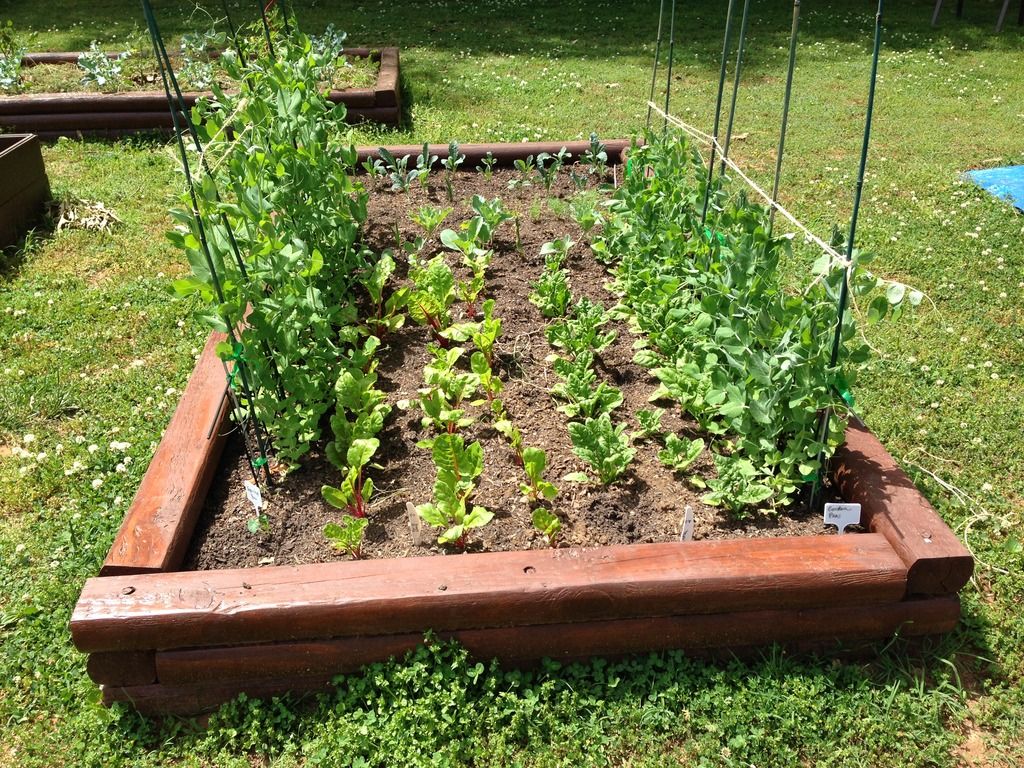 sugar snap peas on the south side of the bed are over two feet tall and blooming. Regular garden peas on the other side of the bed are most of a foot shorter and just starting to have some flower buds. Don't know if it is the variety difference or just that they are a little bit more shaded. This bed also has spinach, swiss chard, dill, cabbage, a few chives, a few onion sets, kale.