MC, I ate my 3rd Stupice tonight. Plant is HUGE here. Very healthy, very early, and very VERY TASTY! Even slightly under ripe! I think this tomato has a forever space in my garden. I love it!
THIS tomato is NOT White Queen...
I have no idea what I got. Some piriform fruit though... It's super tall, fairly healthy. Getting a PLR in the heat, but not so bad. It's a late bloomer. Wondering if it's gonna be a black fruit. The curling makes be think maybe. They hate it here.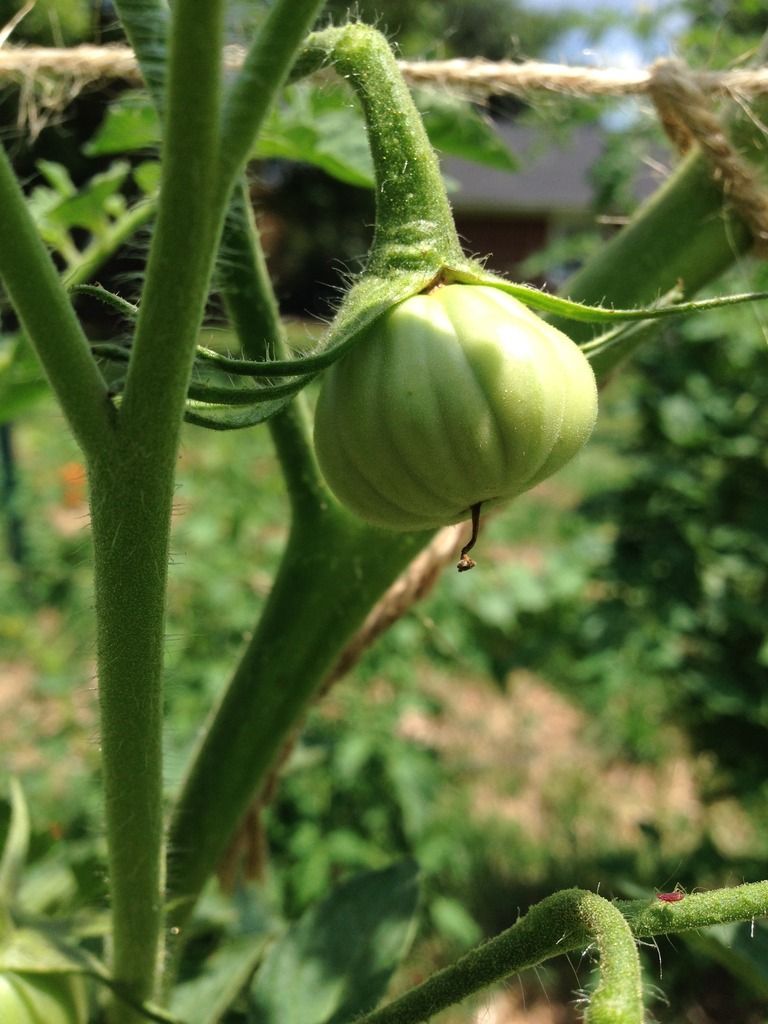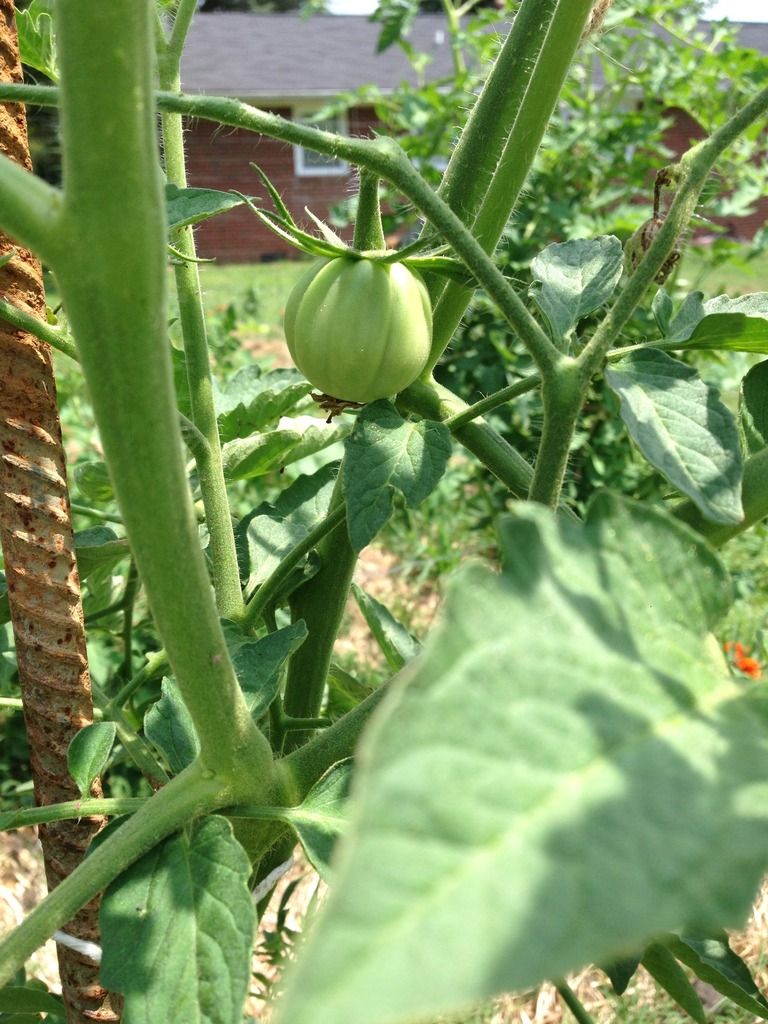 Had the triple fused Black From Tula last night. Pretty tasty! Mild, sweet, smoky.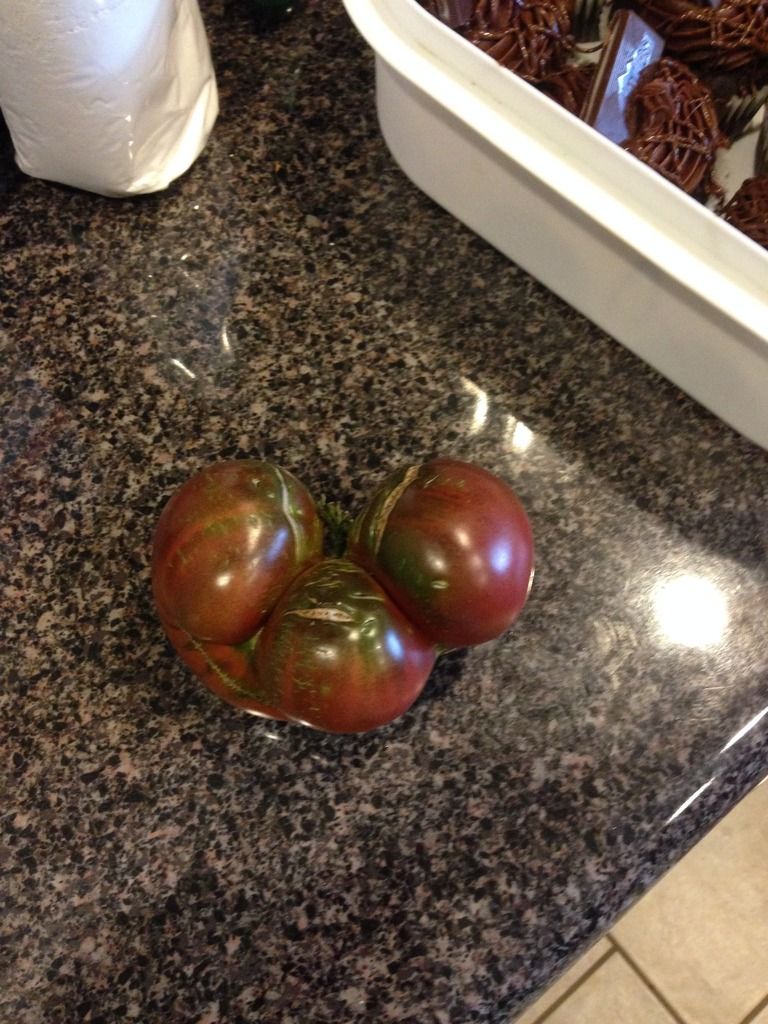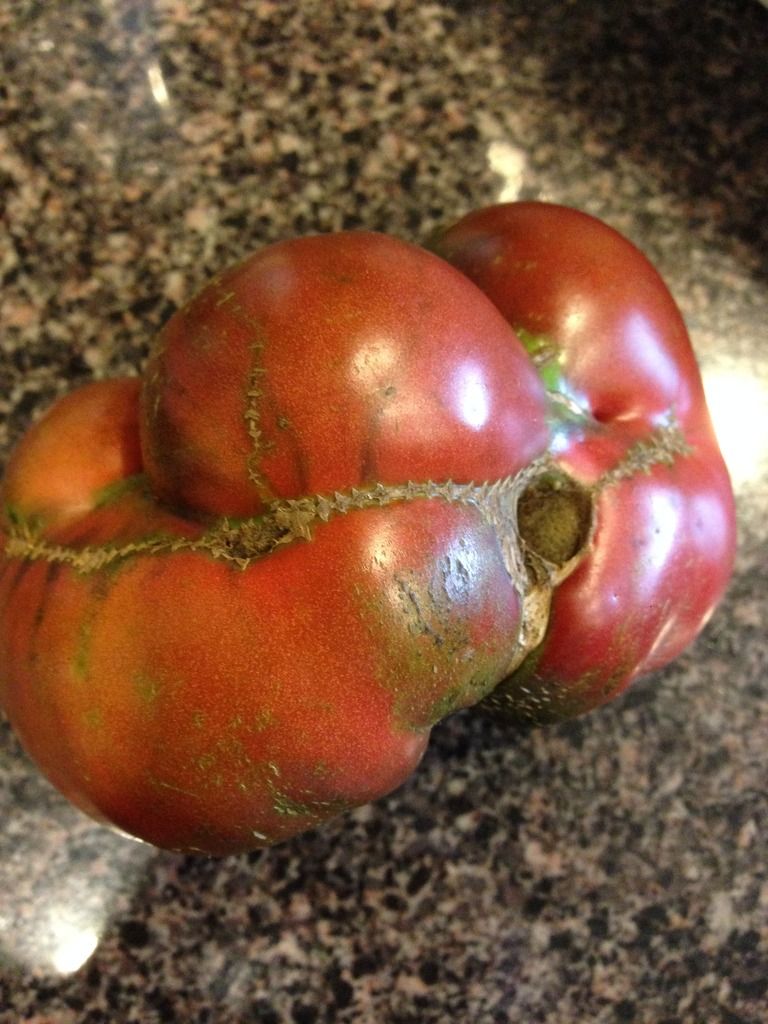 Handful of beans tonight. Canning in our near future!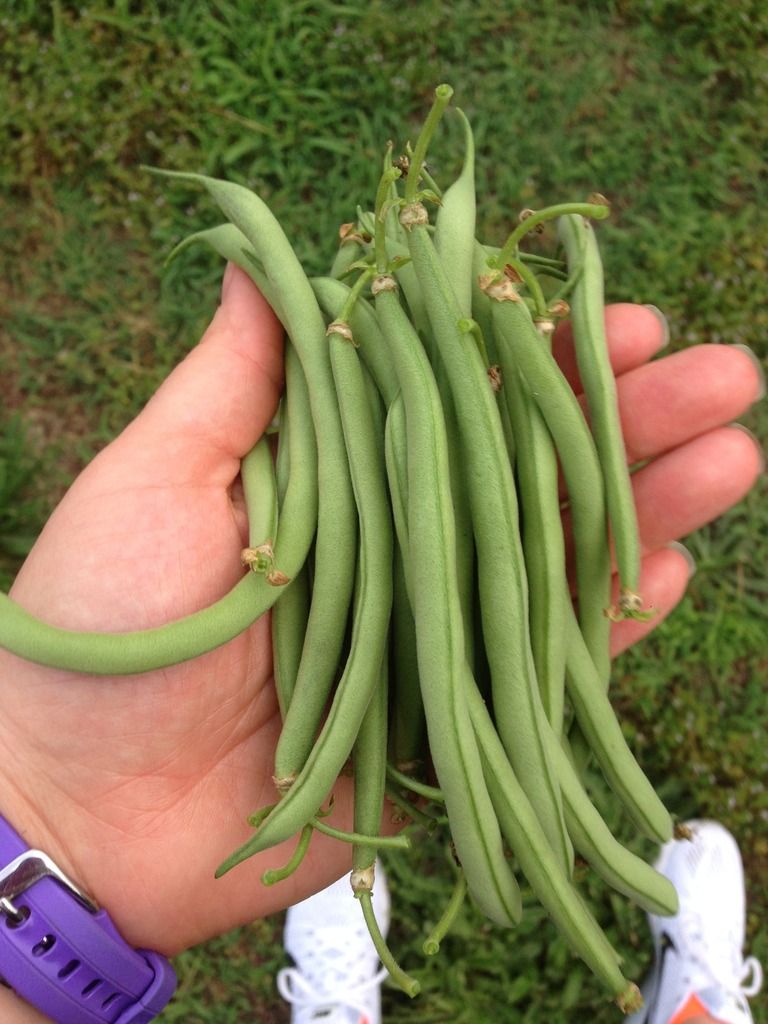 Growing by the minute!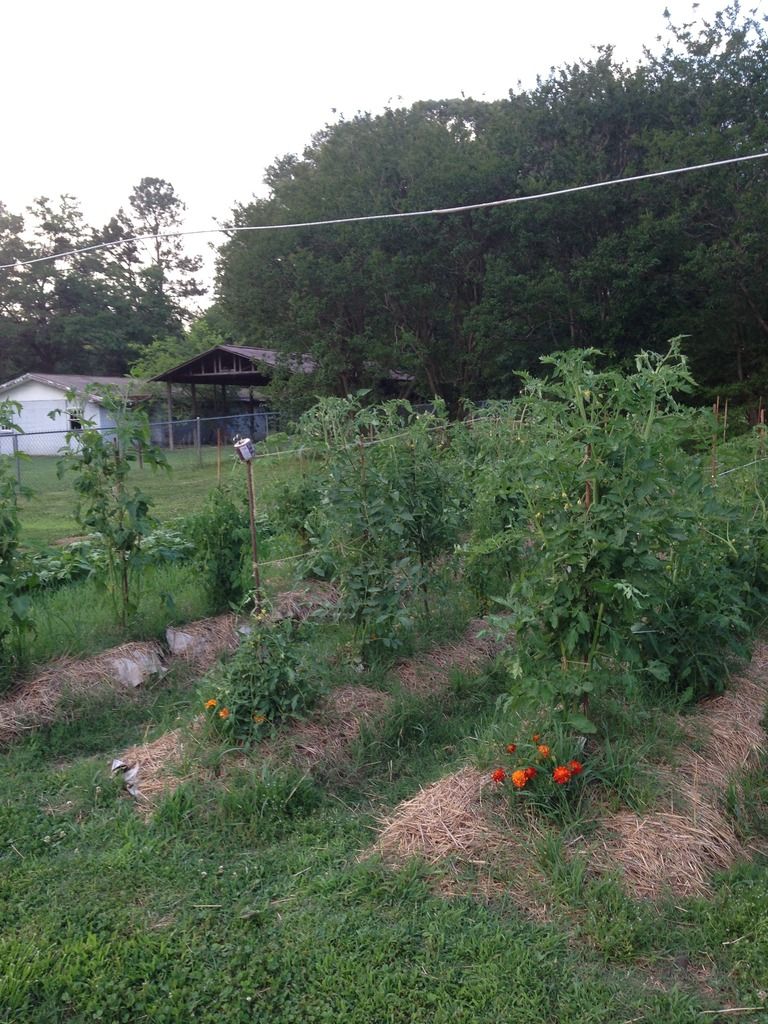 White pink stripe in the front there! All big and bad! Cherokee purples x6 behind. All looking just the perfect picture of healthy tomato! They really are pretty plants! I'd really like to try Fallen's First Snow sometime!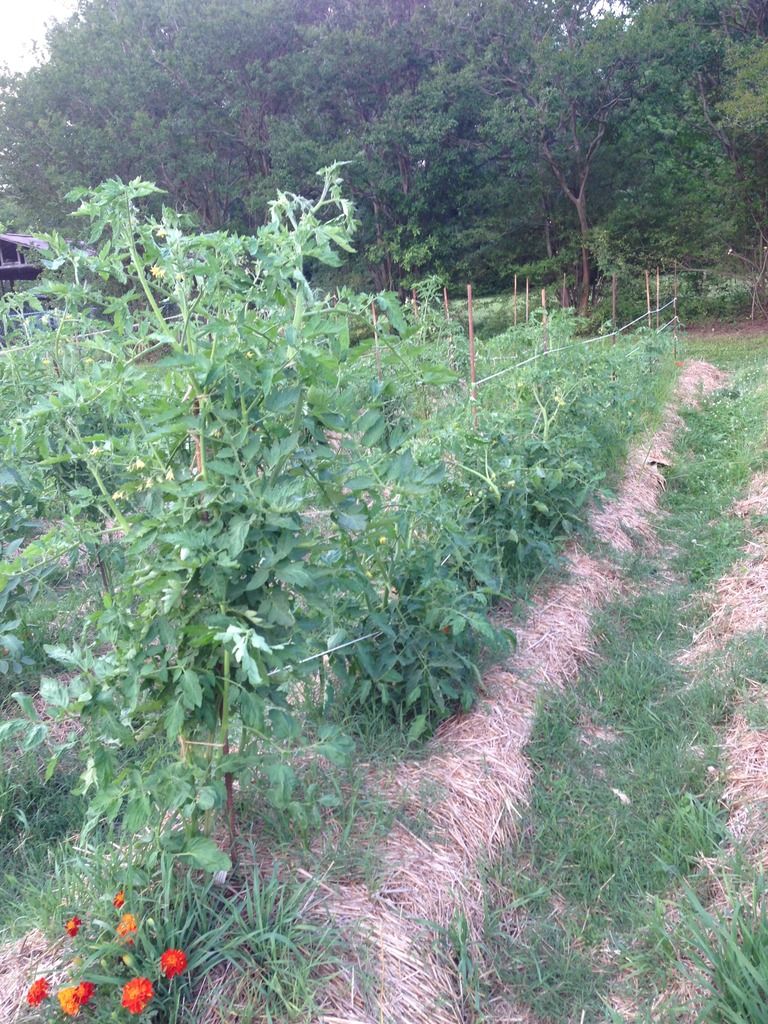 Cukes and squash are filling out! Won't be long! Seeing increased numbers of cucumber beetles. Striped and spotted. I flick them every time I can reach them. They act kind of dumb most of the time. I can usually just hold my cup under them, and they fall right in. Found 2 clusters of squash bug eggs on the zoomchini (Big Kid calls it that! Funny!) and then u found the two jerks in a compromising position. They were soaped. I love a nice cup of soapy water.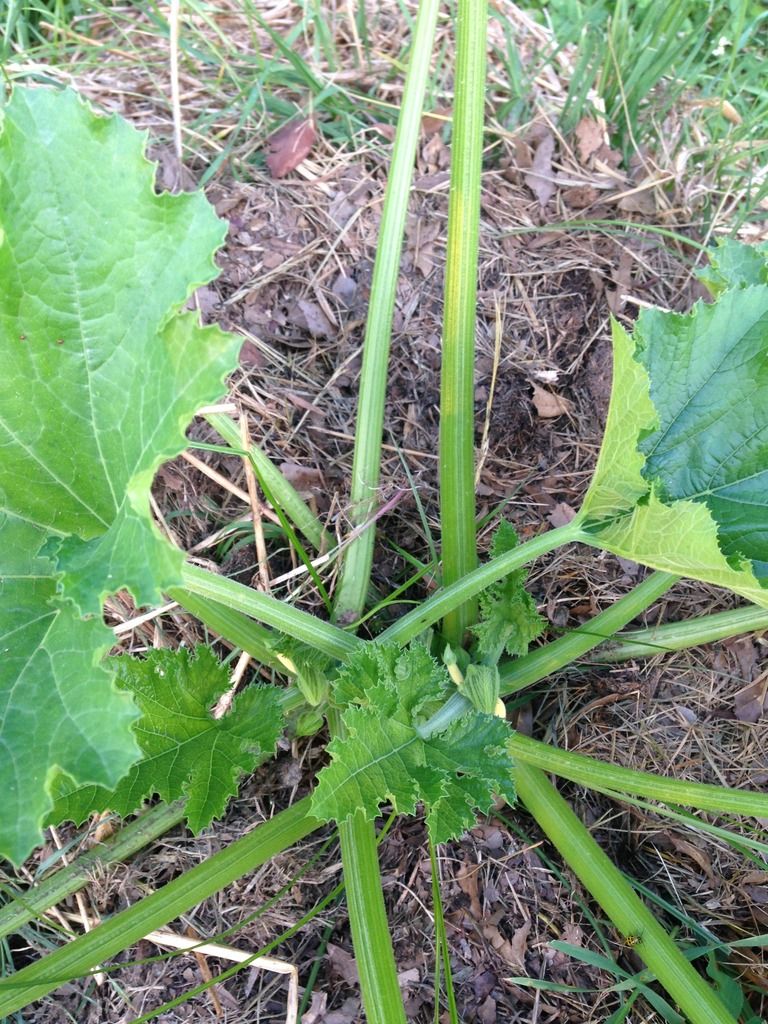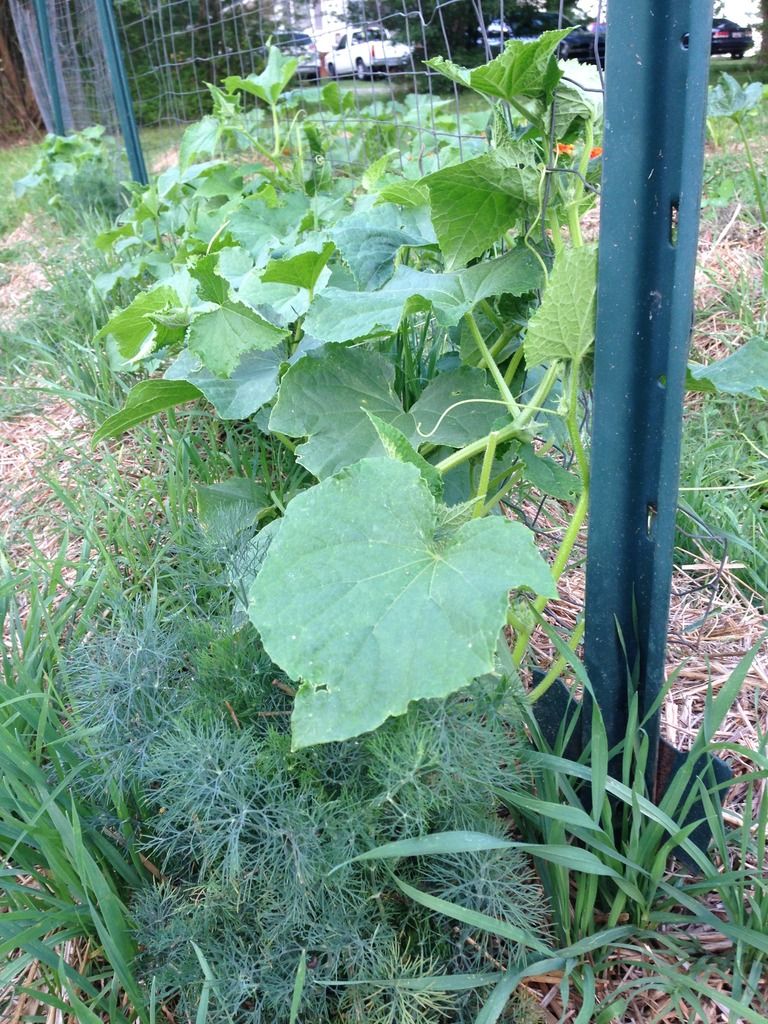 Marigolds are recovering and looking beautiful!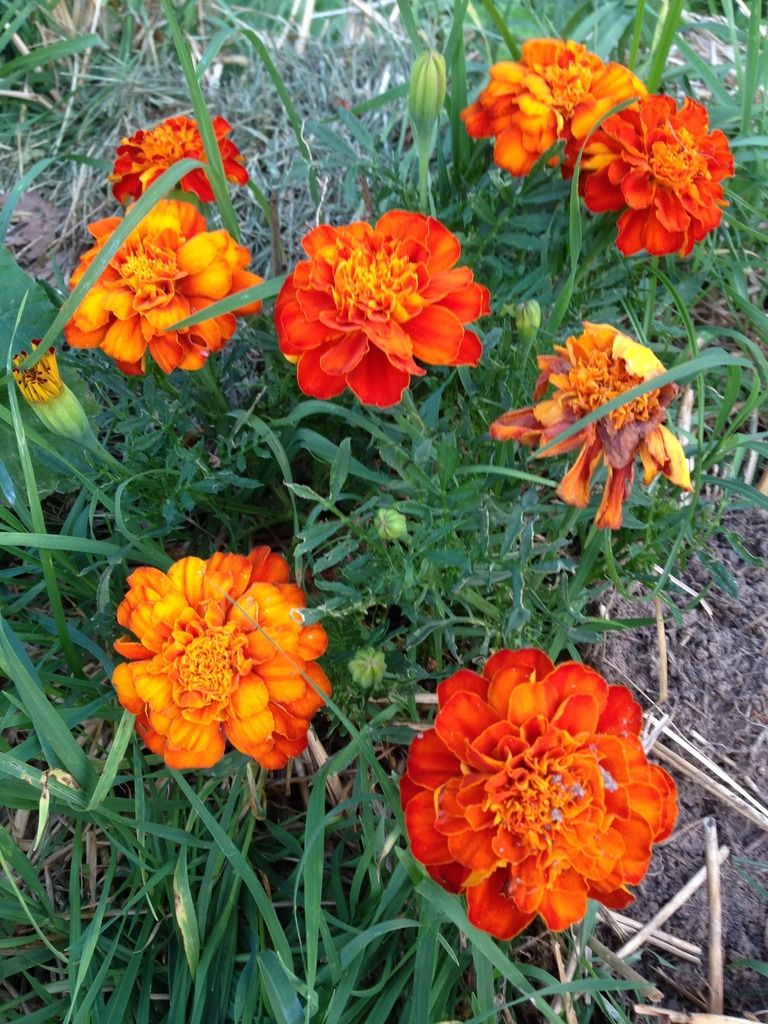 I burned some of my already struggling tomato plants with my soapy water paintbrush... I thought they had serious bacterial issues, but then I remembered trying to get the aphids off that way. I pissed myself off! Yellow Brandywine is nearing complete defoliation. I'm considering pulling it.
I have 14 uppotted tomato plants! What the heck am I gonna do with them??? Haven't figure it out yet.
Pretty sure "black Cherry" is actually indigo Rose... Sad...