SOOO. Many. Caterpillars. 1 newly hatched hornworm can eat a whole late tomato leaf in 1 day! Found about 6 small hornworms today! I actually mashed 2 real small ones quickly with my fingers. Still grossed out....
Found a HUGE grasshopper! I caught him, stomped him, the put him in the suds.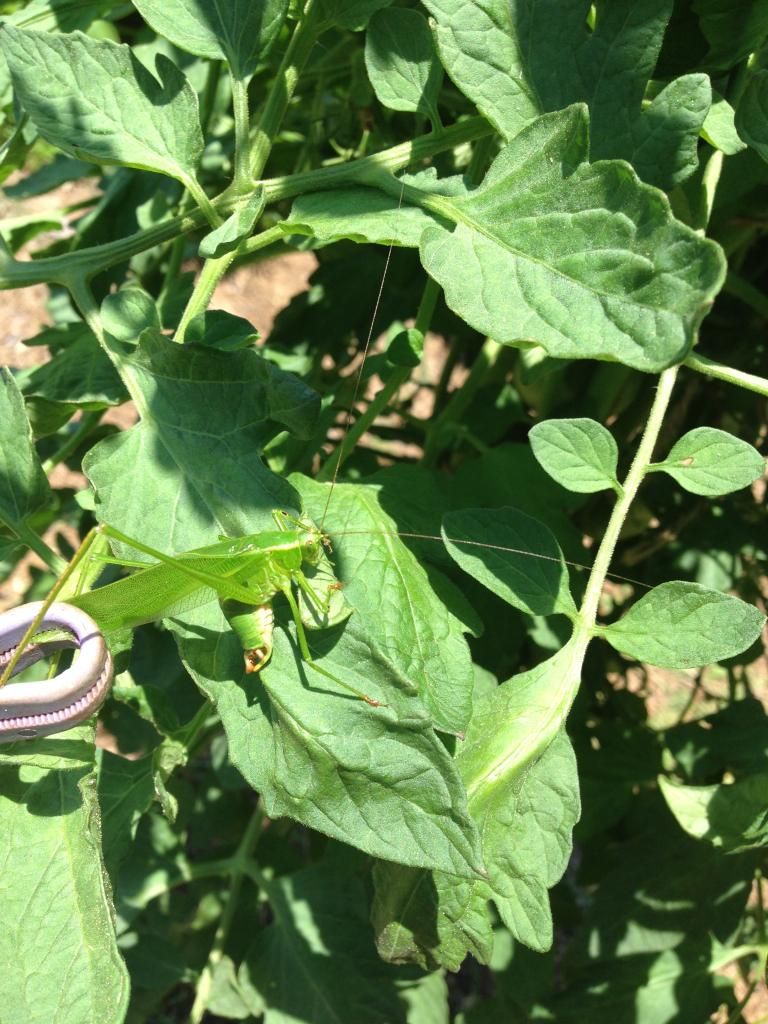 Thought that these were clusters of eggs, but when I tried to scrape them off, I realized that they were roots! Btw, this plant has ZERO tomatoes on it. Old German Pink.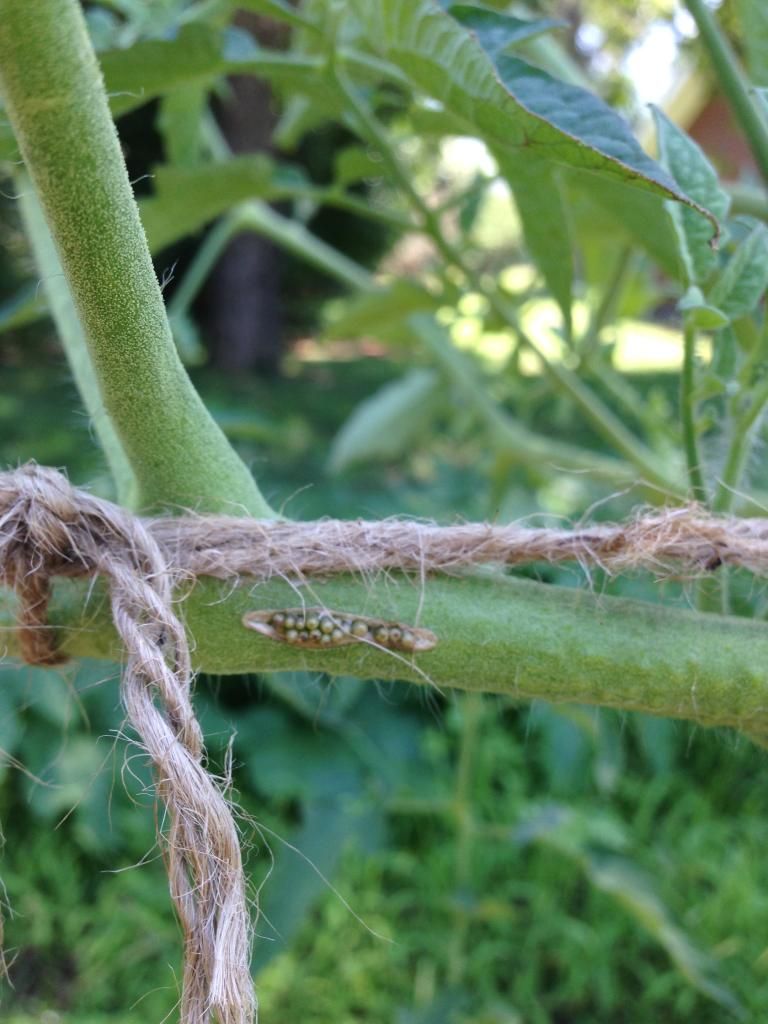 The weather here must be ideal for cucumber plants! These are on a 2"x4" trellis. The leaves are HUGE! I've never grown cukes with such large leaves!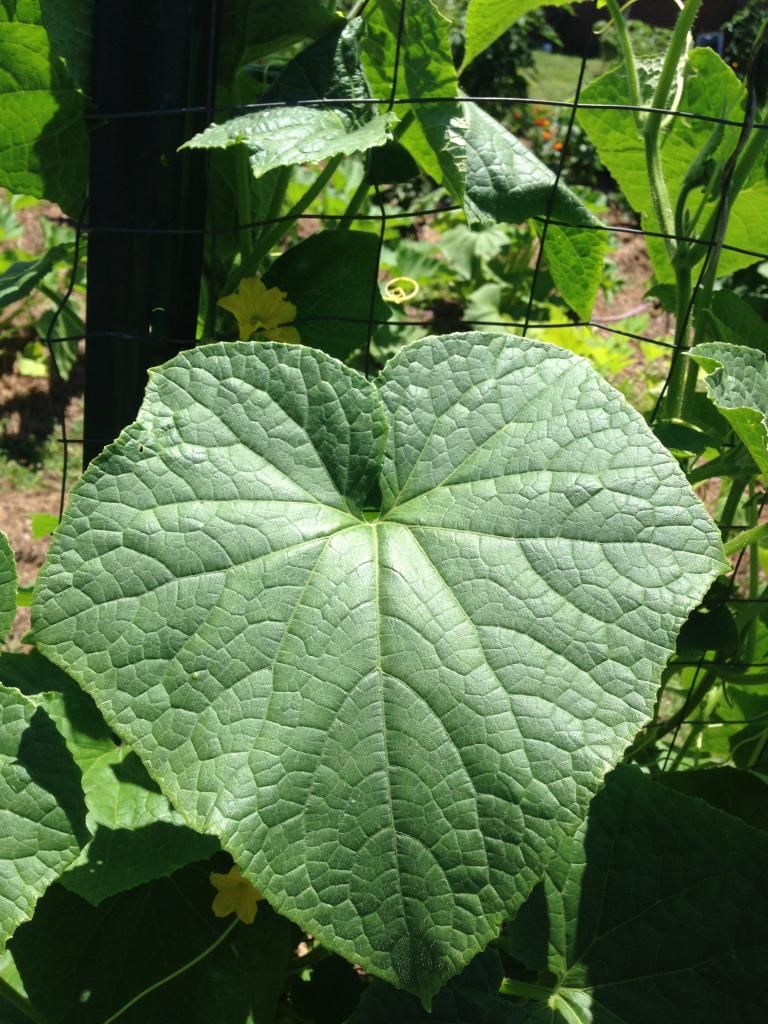 Last night, I noticed there were several bees just kind of hanging out in both the cuke blossoms and on the tomato brossoms. It got really hot yesterday. I wonder if they were just resting and waiting for the temps to cool off.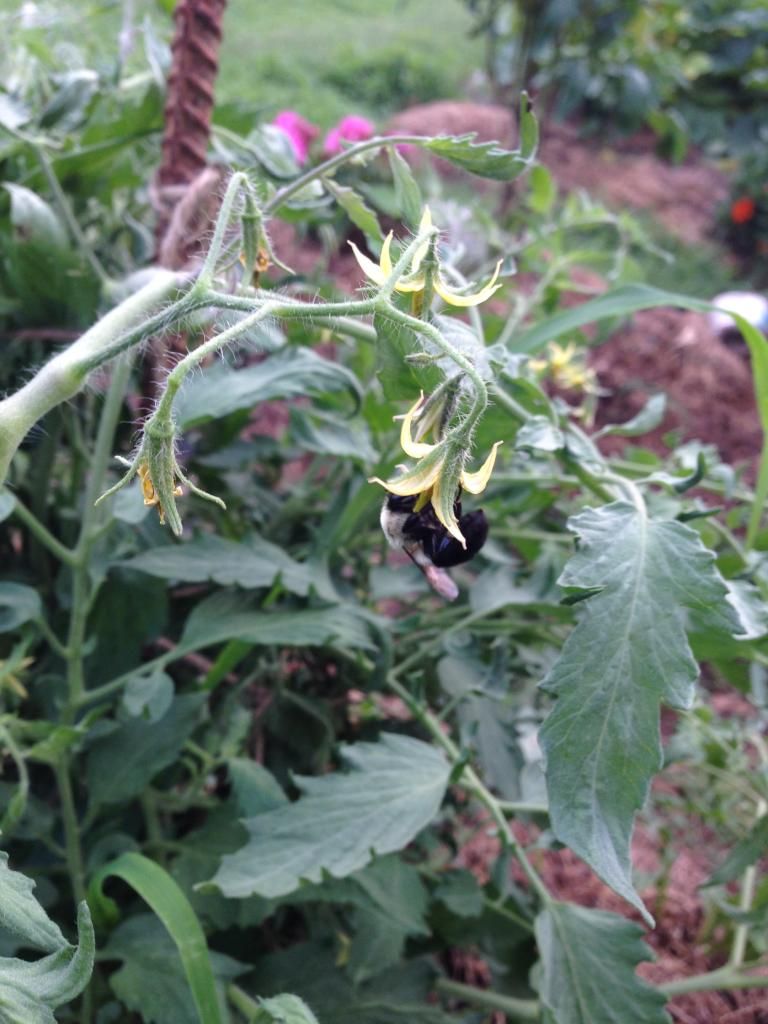 I lost my cat of 15 years on Thursday from a 2 year battle with lung cancer. She was very special to me. We planted a little memorial bed over her grave.