I dislike stink bugs!
Found horn worm #5!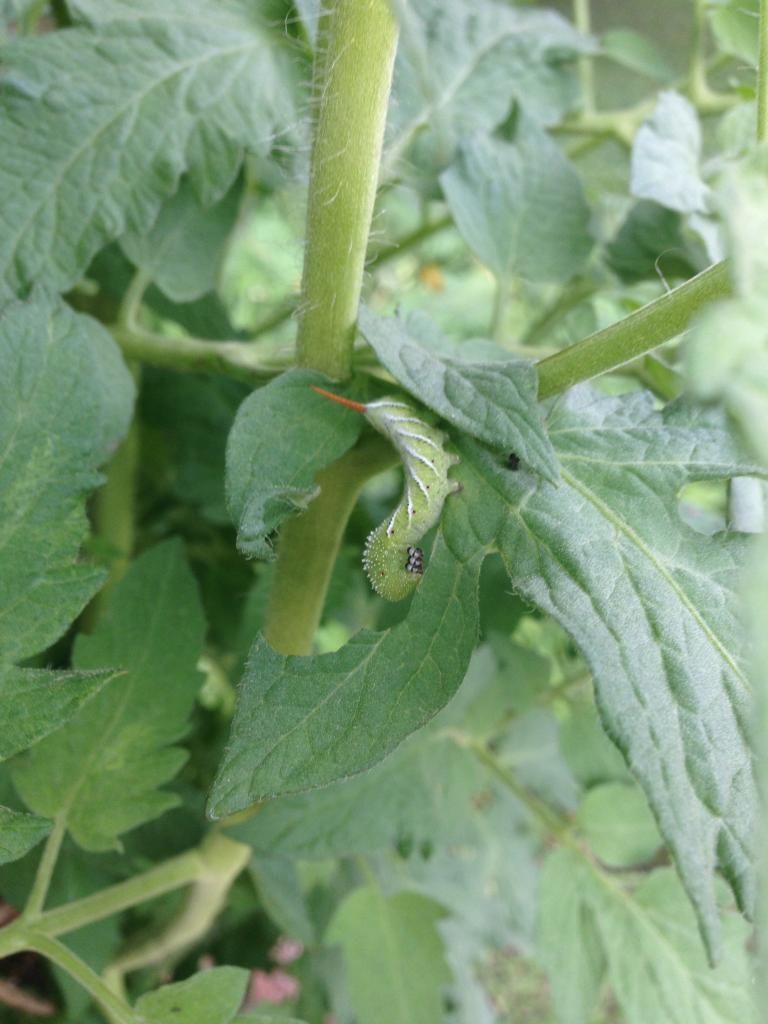 They sure do like this plant a whole lot! I keep finding them here! This is Amana Orange. It's a great looking plant! Very healthy and mildly disease resistant.
More squash, bush beans, and my first zucchini! Also some cherry tomatoes. I would have really liked to have had a big juicy slicer tonight! Soon enough.
I found THIS tonight!!! (Edit from here...(fat fingers!))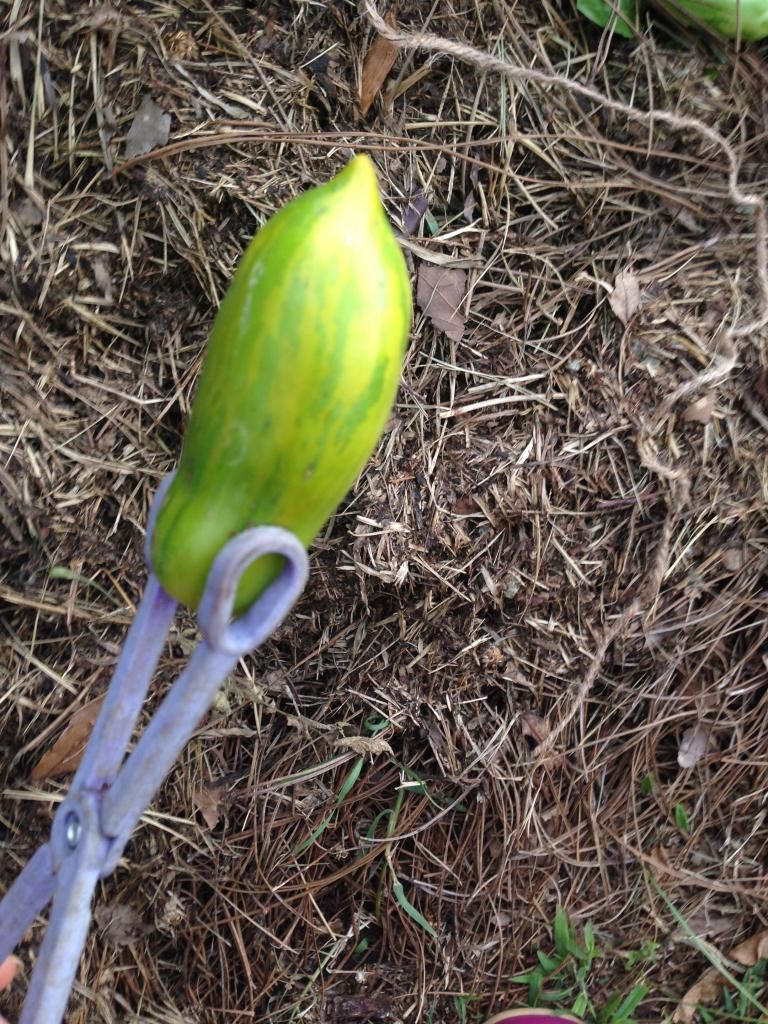 I thought, " OH! Man is gonna be so happy!!!"
Then I saw THIS on the other side.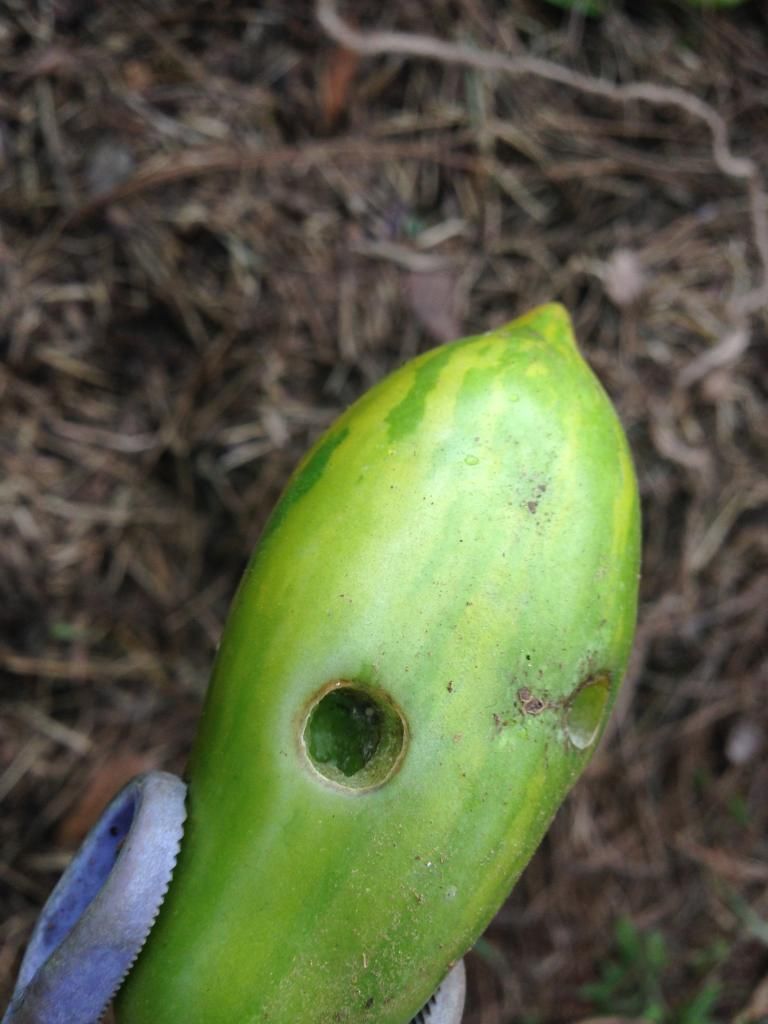 And these...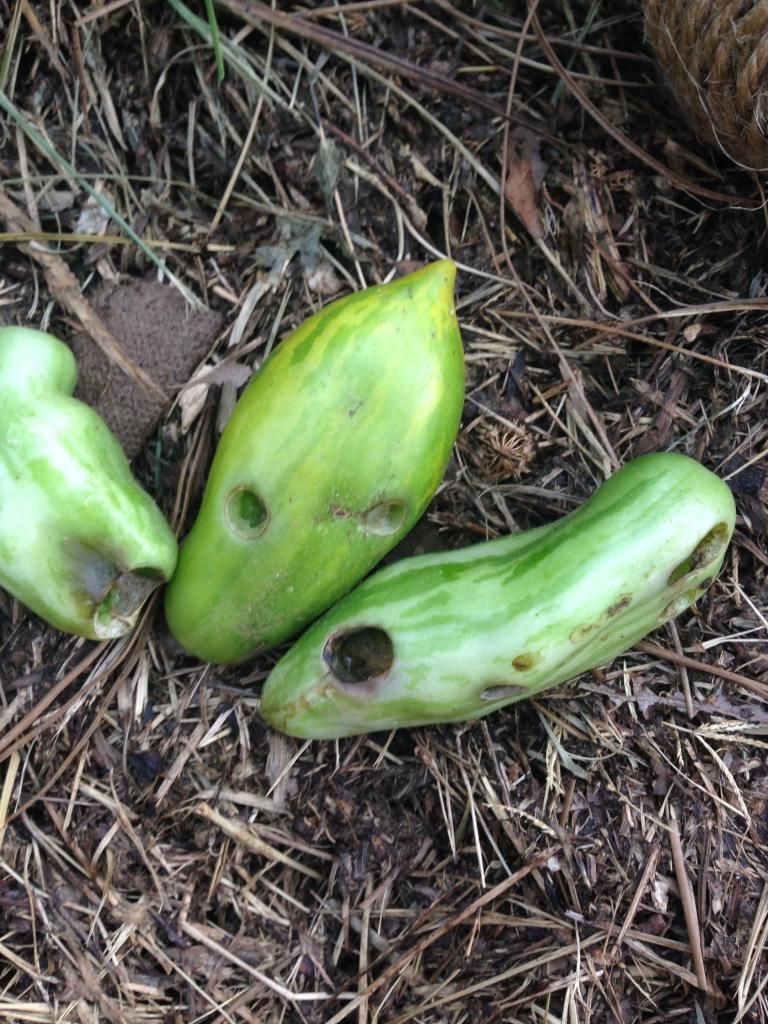 What a pisser! I looked everywhere for the doer,but didn't see it.
Some pics of the whole garden from my back porch!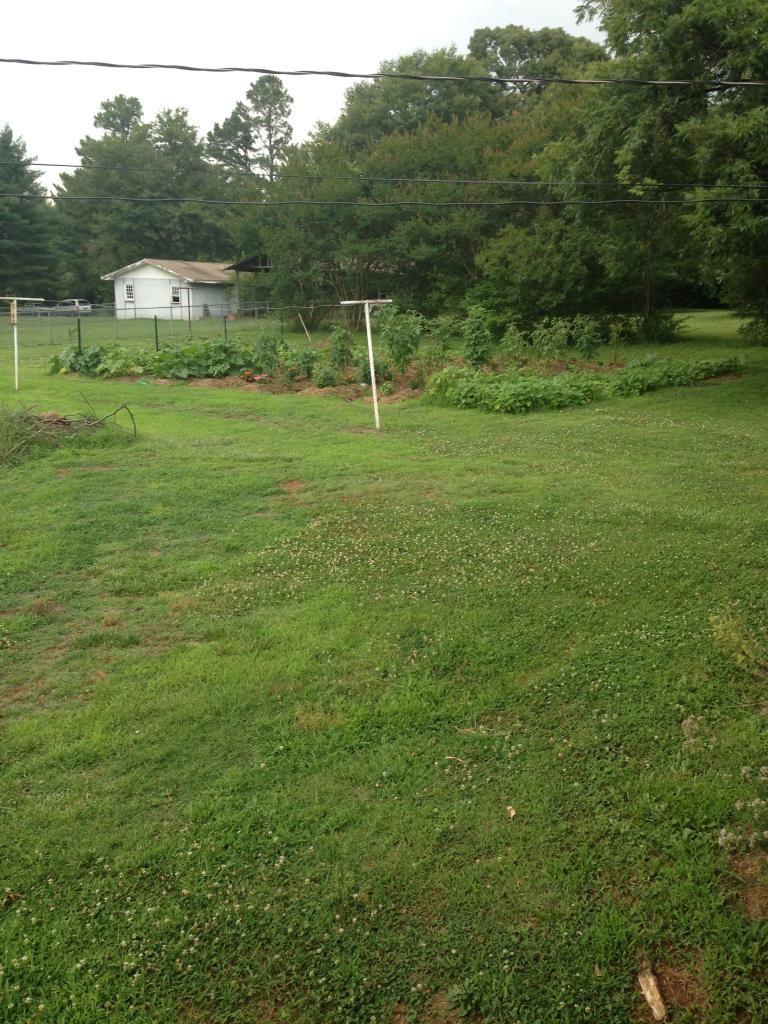 I think I'm gonna turn that useless clothes line into something useful next year. Maybe kiwi, or beans, or berries, or all three. Or maybe grapes!
Anyone growing organic seedless grapes?