We downsized this year... After saying we were for 6 years, we finally did it! We went from 50'x100' to 45(ish)'x 60'. It's mildly more manageable. Raised rows and mulching have been huge aids in maintenance. No tilling in the spring....WOW! That's the best part. I do till a 10' row for bush beans and okra. I tried for 3 years and just can't make it work on raised rows.
Temps have been strange this year. 2 weeks of 40's followed by blazing upper 80's and 90's for the past 3 weeks. Looooooooooots of blossom drop this year. Sungold and green sausage being the only ones that didn't mind.
Herbicide runoff from the neighbor has taken out 70-ish percent of my okra. I have about 7' left. We'll see. Beans are TRYING to pull through and were slightly higher ground than okra. I'm fairly sure I'm going to have to pull 2 Rutger and 2 marglobe (my favorite) due to herbicide induced leaf curl. 1 definitely, 2 most likely, and the last is trying to pull through.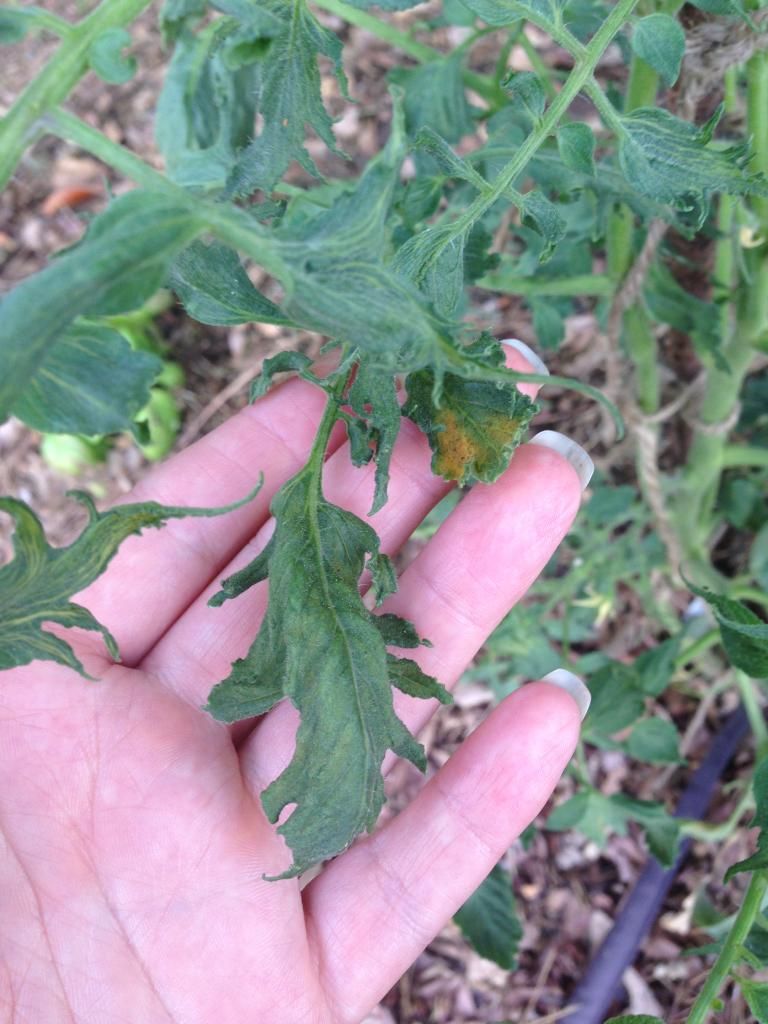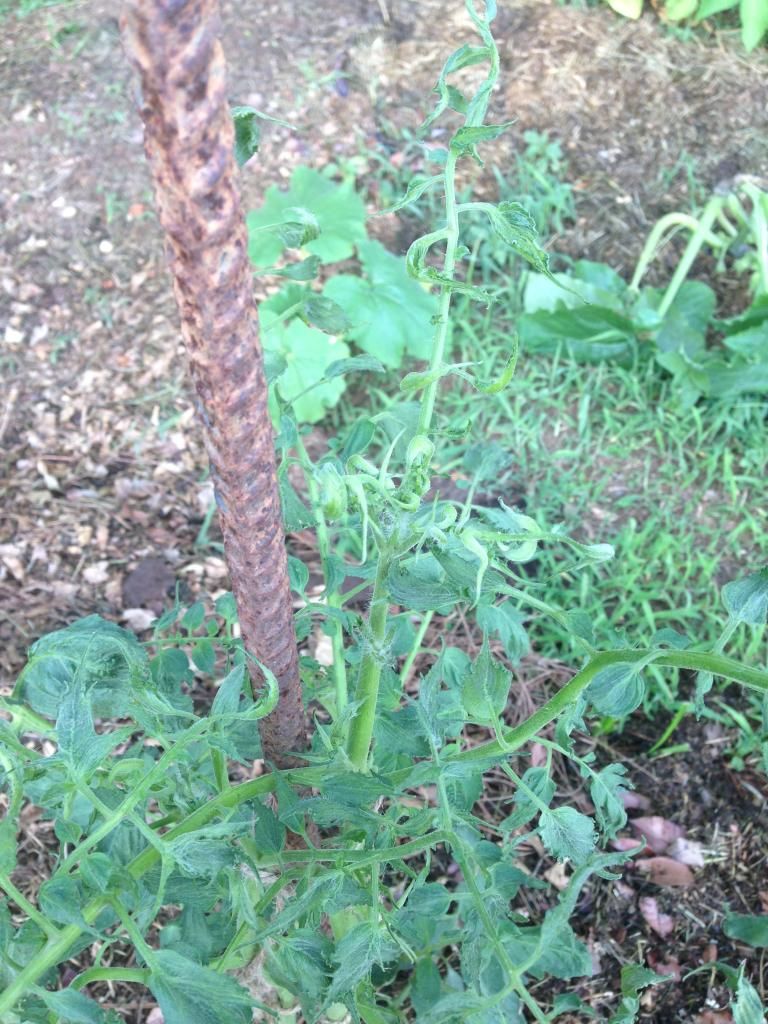 Slugs, slugs, slugs... I really hate slugs...and eggshells. We got a nasty storm tonight during supper! I ran out with hemostats to start my hunt. Nada!! Not a single slug! Weird...I'm skeptical. I DID find my first army worm today. He met his demise under my clog. I found him on the most damaged tomato plant pictures above. I'll probably pull it tomorrow... First plant I've ever lost.
Also found my brand new hydrangea weed-eatered to the ground... Permanent Roomate heard about that. More than once, and has promised a replacement.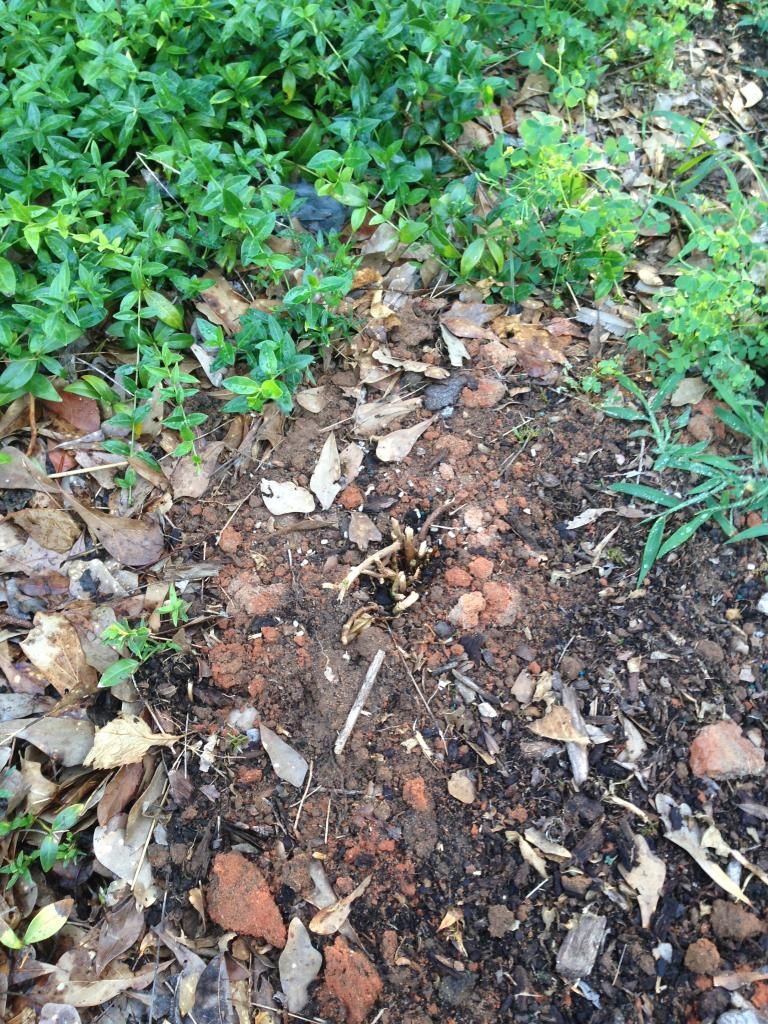 Running out of stake height on the tomatoes. We are going horizontal! They are finally setting fruit! Temps have normalized in the 80's and no one is stressing about it anymore. I want to try some heat tolerants for next year.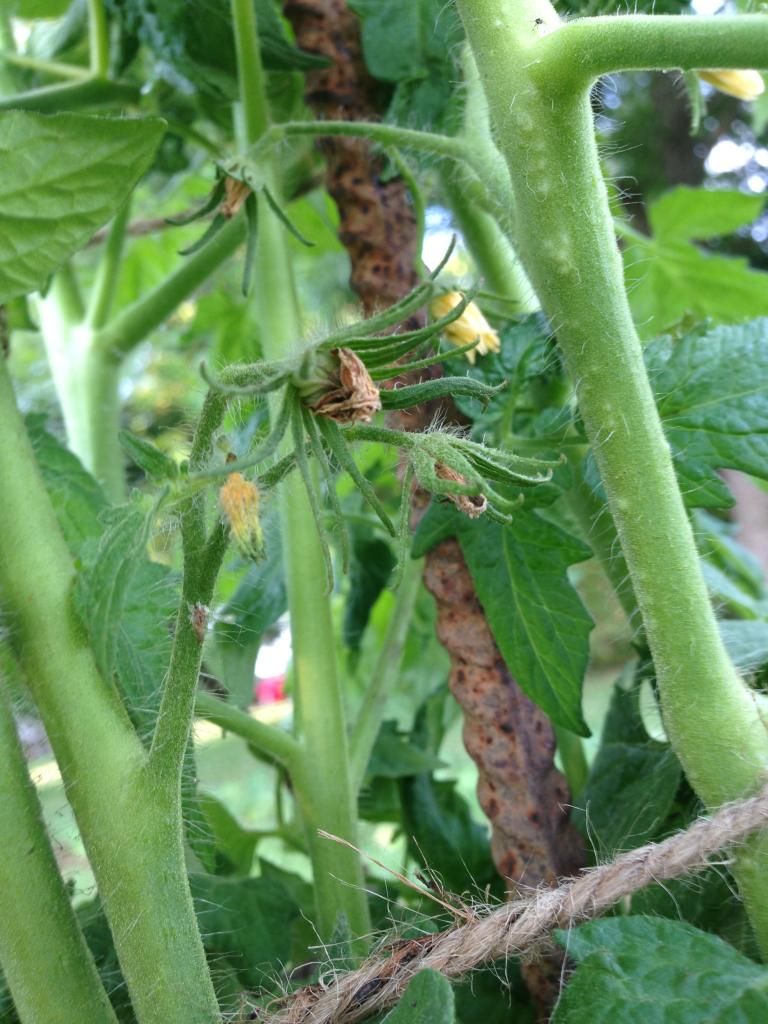 http://s895.photobucket.com/user/Lindsa ... 5.jpg.html
Some wider shots: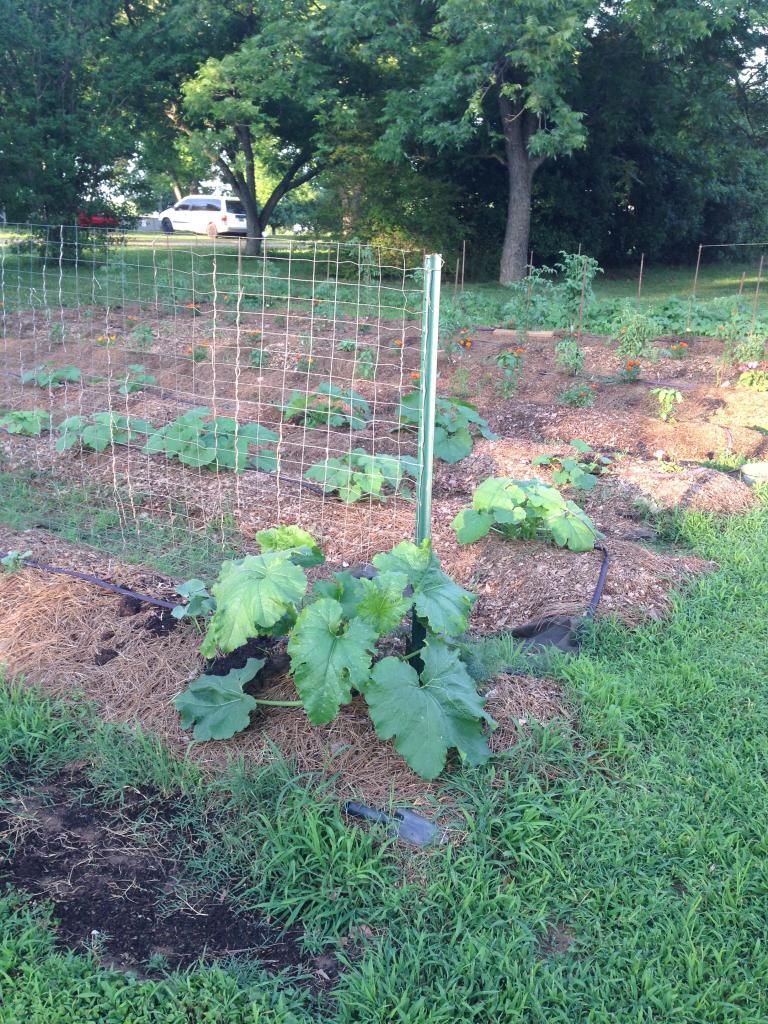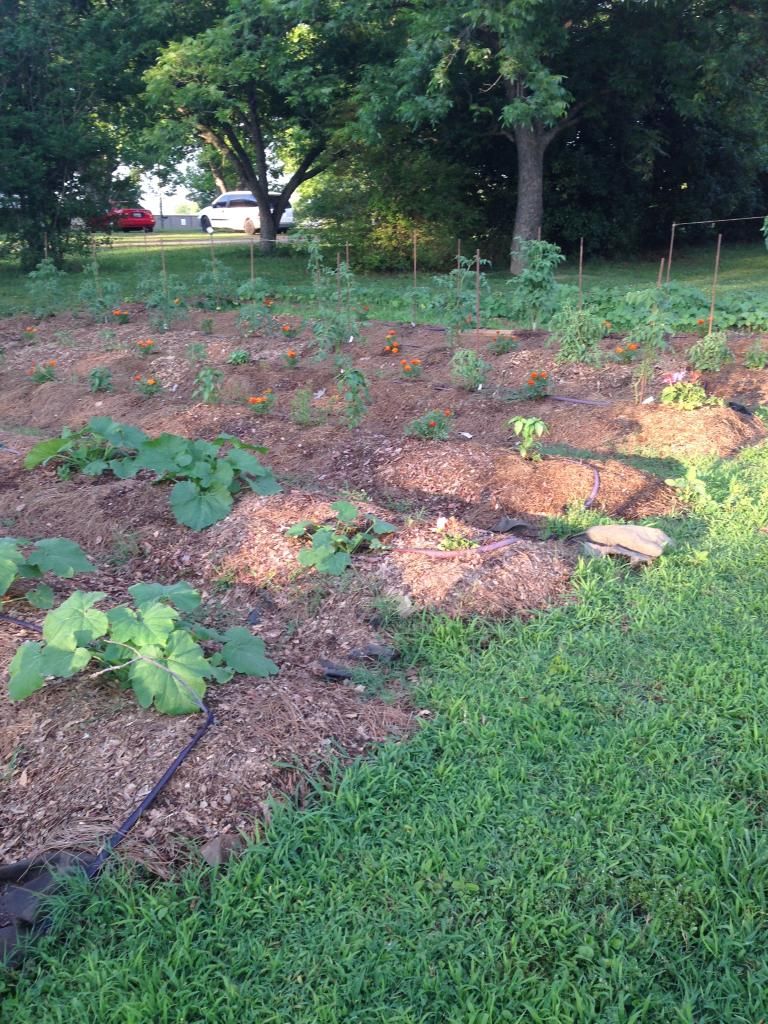 And some of my annual/bulb/tuber/flower beds!
Double bloom gardenia
Rose bud in the upper canopy of gardenia. Also an oak volunteer.
Daylily and some pinks that are no longer in season, but keep on tossing out blooms! ( and seeds)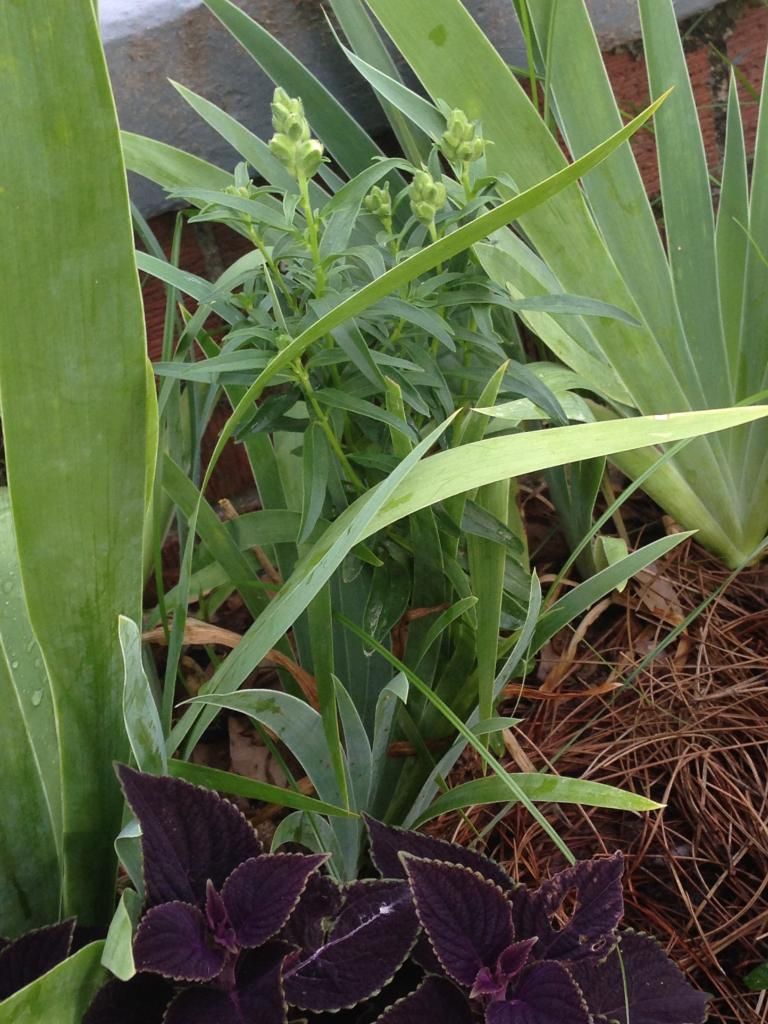 Snapdragons came back for the 4th year in a row. White and purple iris (my grandmother's), and coleus. Also a purple basil volunteer!
4th or 5th year comeback yellow lantana and mixed color petunias.
Hope you enjoy my pictures and garden as much as I do!