Hello. I'm not on here very often but I trust your guys advice most. First, I must warn you. I'm going to bombard you with pics just so you can see what's happening.
My garden consists of roses and more so I thought I'd post here. I planted my garden, watched it grow, and now winter has made it here. I hope I didn't wait too late. Weather is swinging back and forth. We've had some really cold nights (for the area) and some chilly days but then today it felt like mid spring. Only one night, so far, below freezing. I
attempted
to cover my plants but was not very successful.
In my garden, I have: 1 Climbing Rose, 2 Rose Trees, 3 Mini Roses, a number of Tulips, a number of different kinds of Lilies, 2 bunches of Mums, and a bunch of small white foliage. (I forgot what it is - just bought it for accents.)
My question is how do I prepare my garden for thriving winter?
What do I have to cut back and to where do I cut what? I was going to cover my garden with a bunch of straw but my brother said he tried that last year and it didn't work. ...He also covered it with plastic on top of the straw. So ... should I cover it with just straw or should I use mulch?? And
when
should I cover it?
I also keep hearing people saying "Get you fall garden going!" or "Don't forget to start up your winter garden!" What is that?
Before you see these pics ..... Confession: I've let my garden go. The pics appear a lot harsher than what it really is, though, it is bad. My garden really was Really Very Pretty and Peaceful.

The garden today, as a whole:
All 3 mini roses look just like this one. All 3 also have tiny new growth each:
These are what's left of my Calla-lilies. There is supposed to be a second bundle on the other side of the vase but those are completely gone. The second pic is where I can't tell if those are baby Calla-lilies coming up:[b/]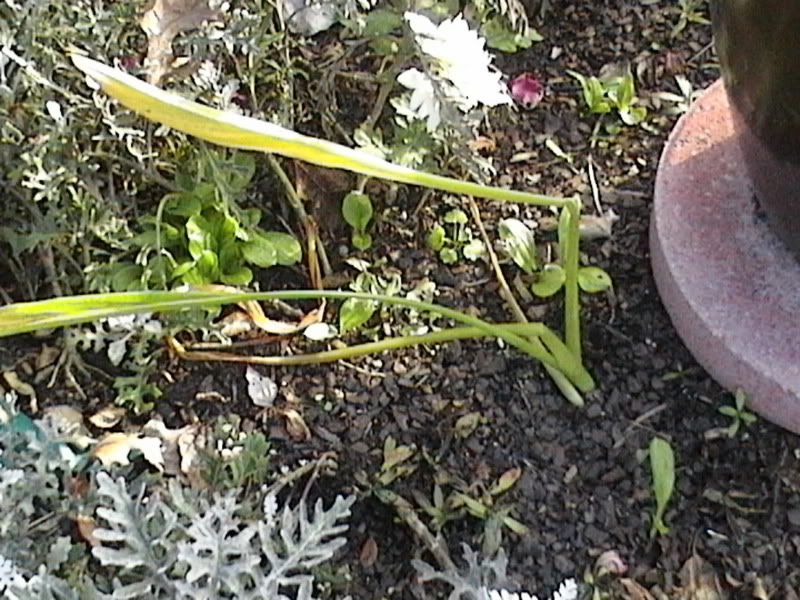 [b]My 2 Rose Trees and the 3rd pic is what is happening at the base of both: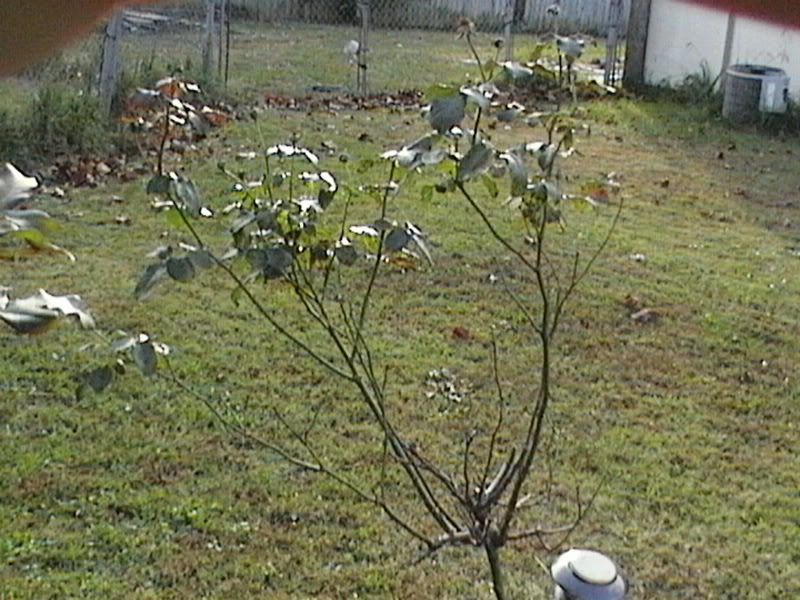 The Climbing Rose and it's base: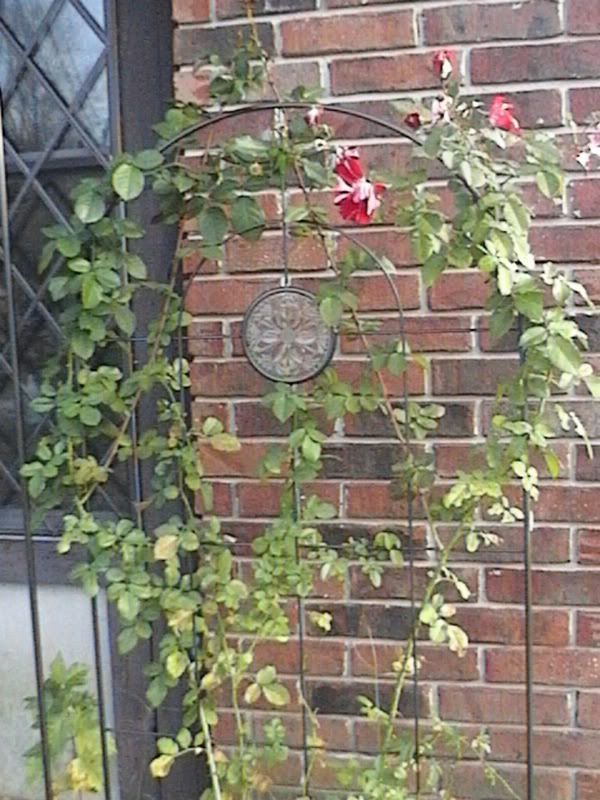 Some reason, probably the weather, I have lilies coming up! This is one of my Easter Lilies.
Then one bunch of my mums have grown again and blooming. You really can't see it in this pic. The full opened face blooms are to the left of the pic.