Hello! I am a newbie to both the boards and gardening. I moved into this home recently, and we have two rosebushes that I am trying to learn - however - knowing what types of roses they are would be very helpful! It seems they have experienced some neglect, and I would love to give them just what they need to get back on track.

The larger bush is actually 3 bushes that have grown together. They have both light and dark pink blooms, and the shrubs stand around 5' tall. I pruned this one lightly just as the buds were forming this spring, and it seems to have done quite nicely as a result - though it certainly needs more loving to maximize it's potential!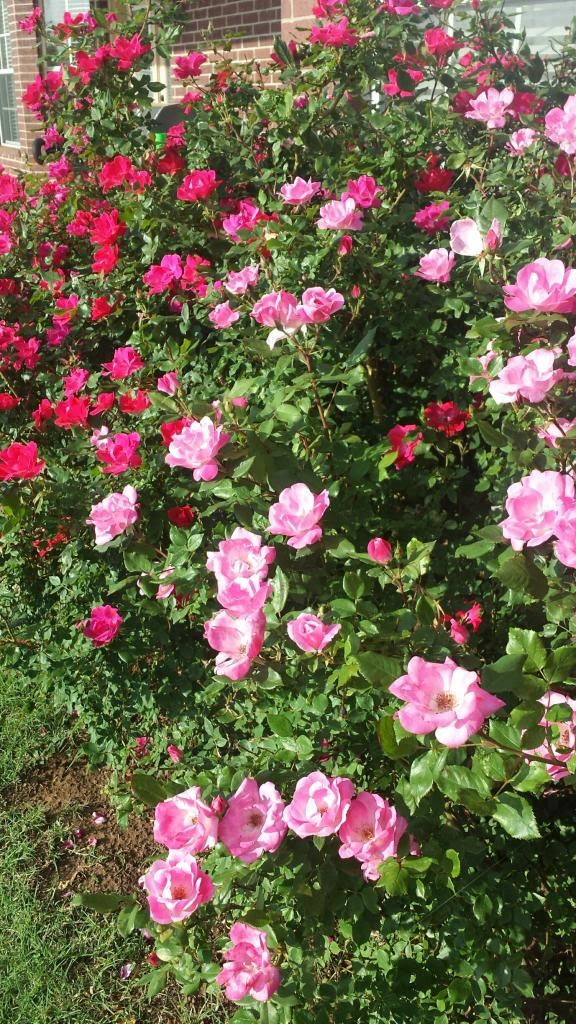 The other one has a gorgeous bloom with a very large rose, but I don't know if it is salvageable

- it is in pretty rough shape with a lot of old wood. It looks more like the type of rose you would get cuttings from vs. a shrub - and at it's highest is about 4.5' tall. I haven't touched this one, as to be quite honest, I hadn't cleaned up this side bed yet and just discovered it a couple of weeks ago - I was afraid I may have missed my chance this season (or ever)?
Thank you all SO much for your help!