Hello everybody!
I am novice, so forgive please some probably dumb questions.
I am trying to grow new roses from cuttings I made from my rose bush.
I tried to do everything as described in a lot of postings on internet, except probably most important thing, I made plastic cover to keep moist kinda late. Anyway, 3 of 4 cuttings gave new grows. Two of these tree gave new grows a bit earlier and they been under plastic (I used 2L Coke bottles). Third one was without plastic and gave new grow just a bit later. New grows been very nice and I thought that most important task is done. Then, after about a week, First two plants which gave growing start suddenly die. Leaves been very small and start to die. No yellow color, but still die. Third plant which gave new grow later is still fine and its leaves became bigger and they are nice as I think. I do not want repeat my errors again, so probably somebody can tell me what happened. A few days weather was very hot here, around 95-105, but I did not keep cuts under direct sun.
You can see pictures below:
Good one: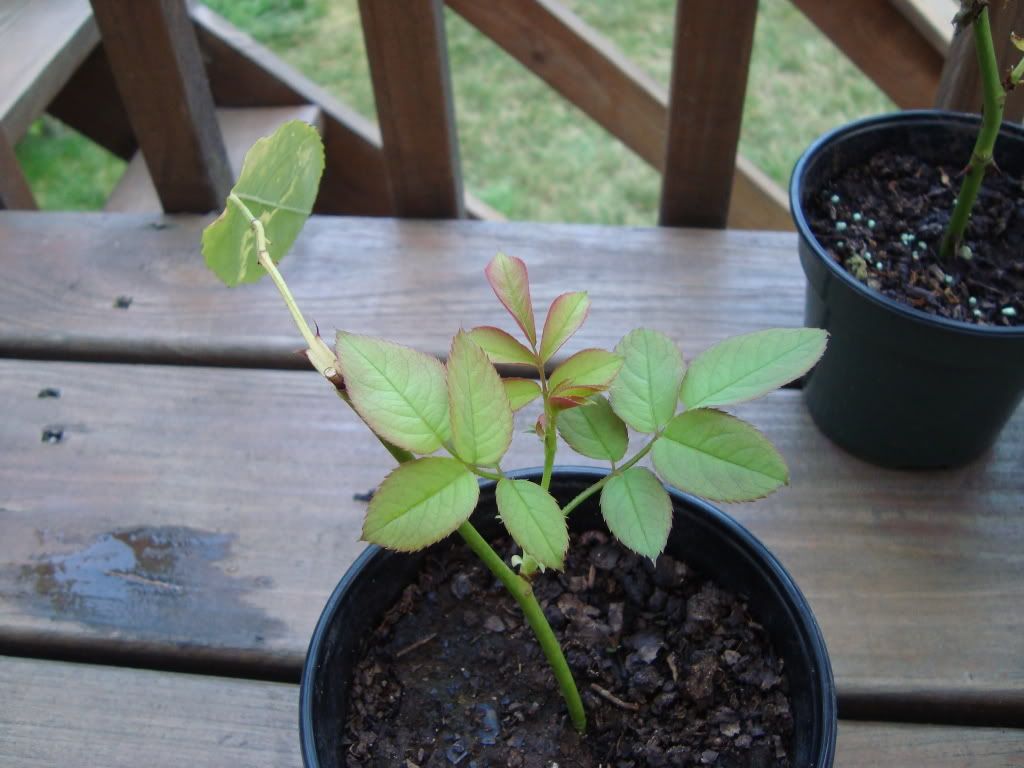 Bad:
Bad:
Thank you for any advice.
[/img]