Hi everyone,
I have two rose plants, both are climbers. The 1st one I've had for around 3 years and the problem I have is that I have leaves some that have turned brown on the edges and curled upwards. Just this week I fed it Miracle-grow pour and feed, ready to use plant food. Could it be I gave it too much?? If yes what should I do?? Also I don't prune it and there is a dead branch that I didn't cut off as it's supporting a branch. What should I do???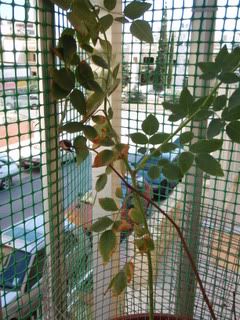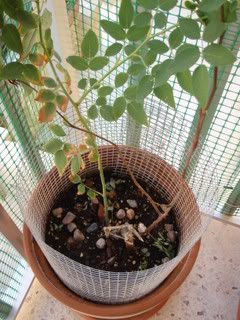 The 2nd one I've had for around 15 months, It has the dead flower buds that have turned biggish and orange in colour. Also same leave problem... Should I trim and if yes please give me some simple tips. It currently has 2 yellow flowers out.
Both are in pots in my balcony where they get plenty of morning sun around 4 hrs and It's a very nice bright spot even when the sun moves. I live in Malta and the temp is around 22c.
Please give me some much needed advice as I love plants and I'm scared of killing them.
Thanks for your time.