I'll start by saying this is my first year in this home. The previous owners had a pretty big garden, including some carrots. By the time we moved in (December), the carrots were GIGANTIC! We pulled them all up and tossed them in the compost heap (they were quite woody, being so mature).
Here's one of the behemoths from last year: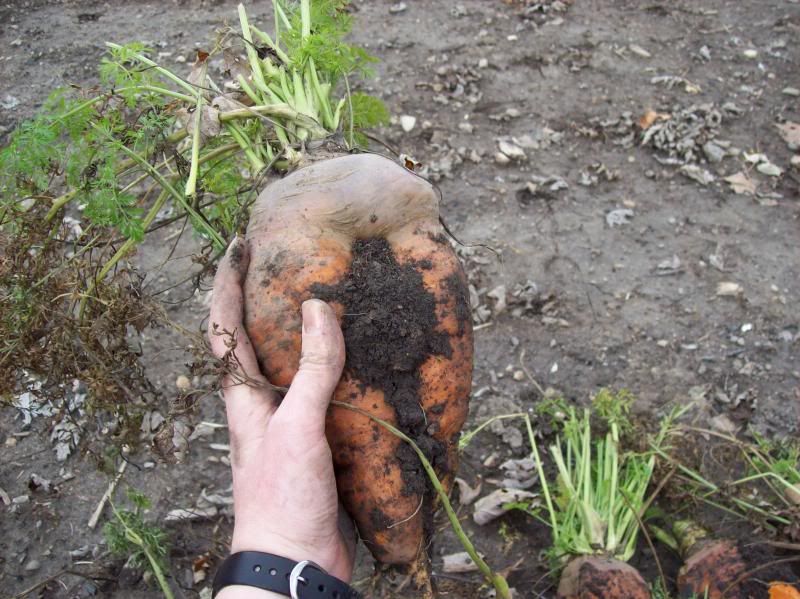 This spring, I noticed a few of these plants that have popped up in the garden. When young, they look EXACTLY like a carrot! Originally I was weeding them out (thinking there's no way they could be actual carrots), but as I picked them, I realized they *smelled* exactly like a carrot, too!
So, I started thinking... Maybe the old, mature carrots from last year got old enough to go to seed? Maybe they were some sort of wild carrot? We've been calling them "rogue carrots" and letting them grow, only weeding them out when they are in the way of my other veggies.
This is a cluster of the "younger" plants: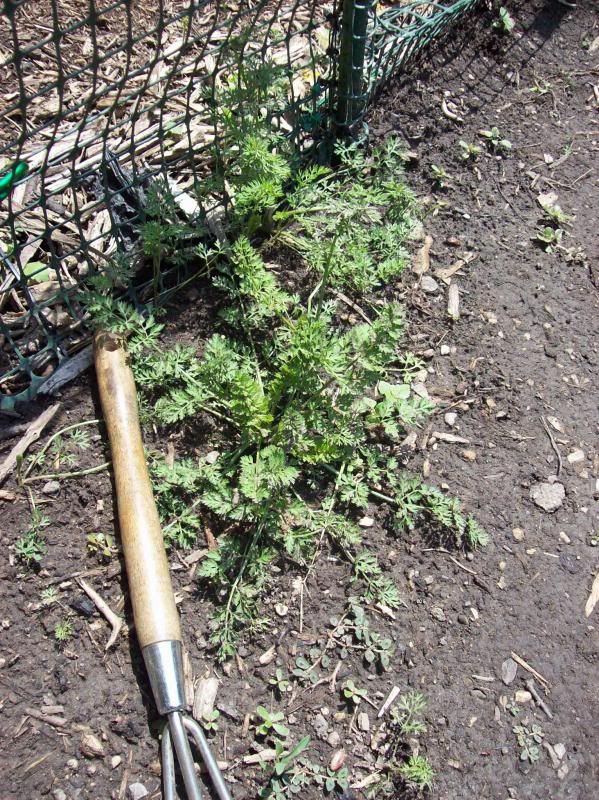 This weekend, I noticed the largest one of the bunch had gotten HUGE. It was quite tall (2 feet maybe) and had what appeared to be a flower bud. What is going on here?
This is the big, tall one: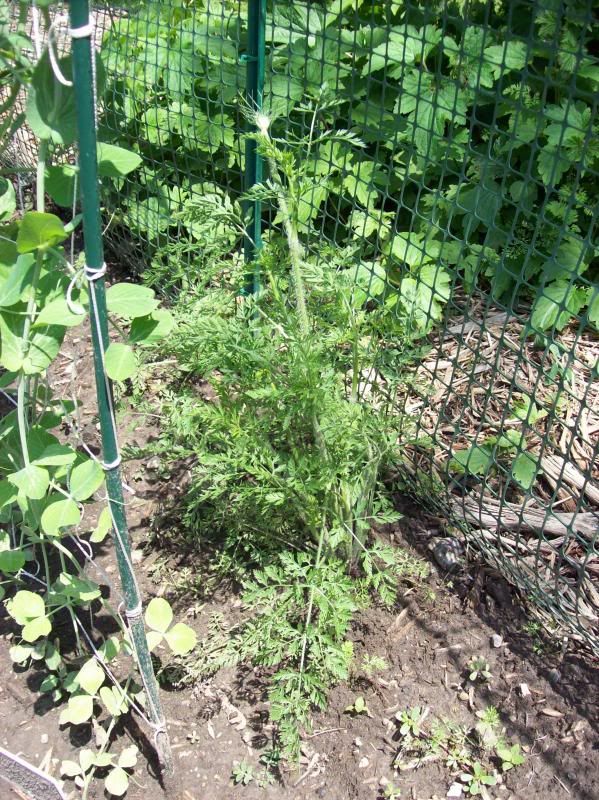 A close-up of the flower bud: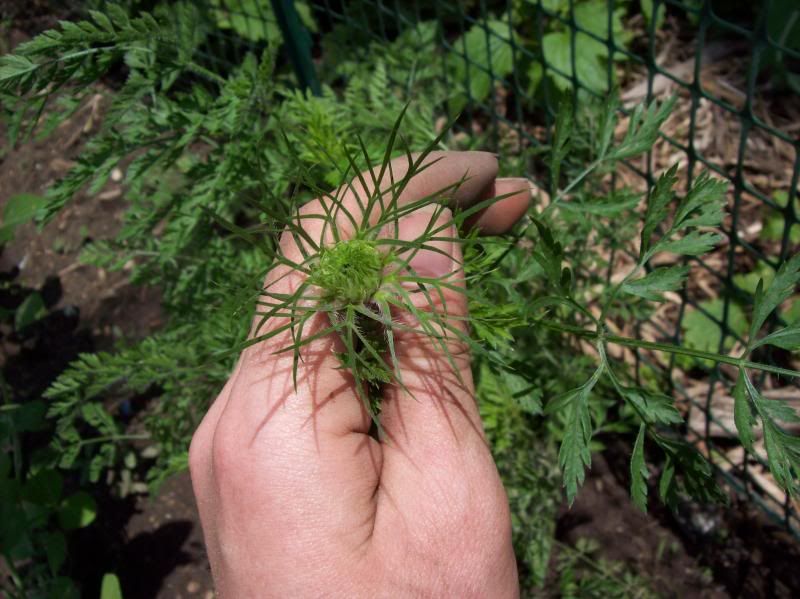 Realizing this can't possibly be a regular old carrot, I pulled the plant up... the root seemed less like a carrot and more like a regular taproot. But the root smelled JUST like a fresh-picked carrot!
This is the root after I pulled it up:
So... any ideas? My brief wikipedia search of "wild carrot" showed me that there are indeed "wild carrots," but I've known them my whole life as Queen Anne's Lace.
http://en.wikipedia.org/wiki/Daucus_carota
It also mentions that it is very similar to Poison Hemlock, but poison hemlock shouldn't smell like a carrot, doesn't have a hairy stem (I didn't check this one, but I'll check the others), and should have purple spots on the stem (which this didn't have).
This video says the same (around 2:00 is where it mentions the difference between wild carrot and poison hemlock.
http://www.youtube.com/watch?v=-PZxmndXAhM
Seems pretty safe to me that I have wild carrot, and not poison hemlock.
What do you think? Anyone have any experience with this?