Sorry, but I'm not seeing that.
xanthorhiza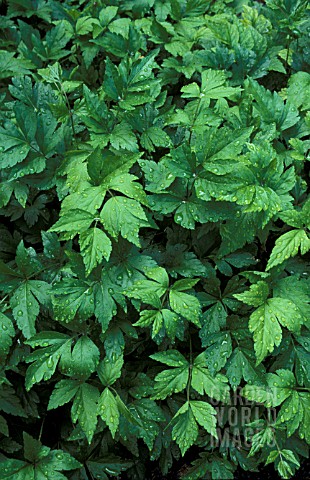 xanthorhiza is a woody stemmed shrub, with completely different flowers
sweet cicely
osmorhiza claytonii
A hairy plant with small sparse compound umbels of white flowers. The 1-3 ft. stems are usually solitary and covered with long, soft hairs. Leaves are divided into threes, two or three times. Open clusters (compound umbel) of small, white flowers rise above the foliage on stalks from upper leaf axils.
The roots of this plant have an anise-like odor when bruised. Several species of this genus occur in the East, among them Anise Root (O. longistylis), which has styles to 1/4 inch (4 mm) long.
https://www.wildflower.org/plants/result ... plant=OSCL
I'm frequently wrong on plant ID's and when I am, I'm glad to admit it, but I'm very familiar with sweet cicely (I said it was one of my favorites) and I stand behind my identification.