Here are some pics of my deck GH. I use it for starting seeds and some potted plants but mostly for aquaponics. It is framed with galv metal hat channel and ceiling grids scraps.
I got the twinwall poly carb from Menards and have about 300 in the whole GH
Recycled shower door. I replaced glass with polycarb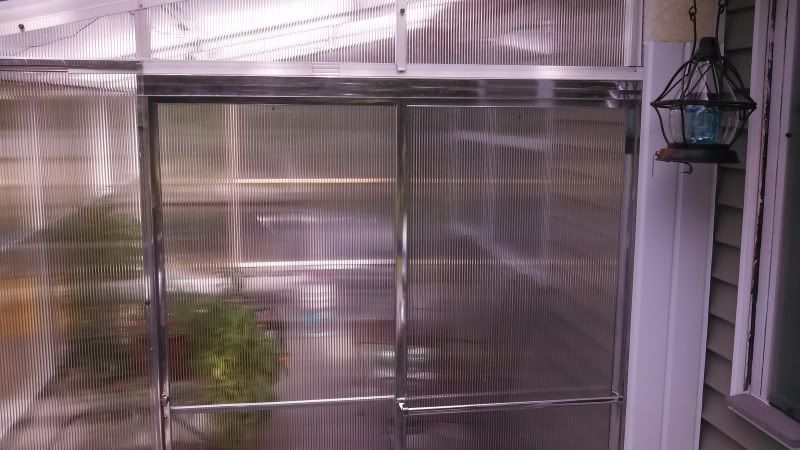 AP growbeds
Retractable 40% shadecloth. It is suspended from mason string line and snap loops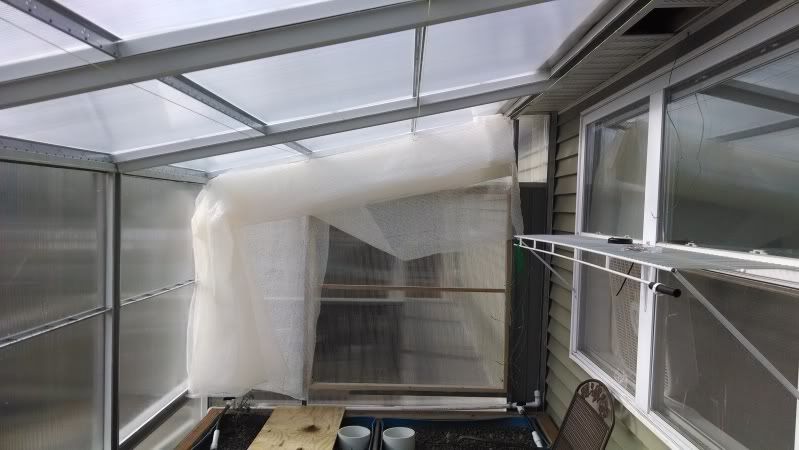 It will gain up to 50 deg of heat on sunny days and I can open the house windows for supplemental heat. I just built it last summer and had to shut it down for Jan and Feb due to this overly cold winter. I think it will go year round on a normal winter with some supplemental propane heat on colder nights(<20). On sunny 30-50 deg days it will heat the house so I gain some energy. When it gets to warm the shower door pops out and there is a 4x4 window on opposite side.