My greenhouse location has worked OK, and was the best I could do at the time. Two seasons of starting plants have been successful. Problems: (1) I have lots of trees, (2) greenhouse is on west side of a larger building, (3) one side faces north wind, (4) when it is time to put the plants outside for hardening, I have to tote each flat out of the greenhouse into an area that gets more sun, and then I have to carry each one back when the temps are going to be dangerous.
Current location: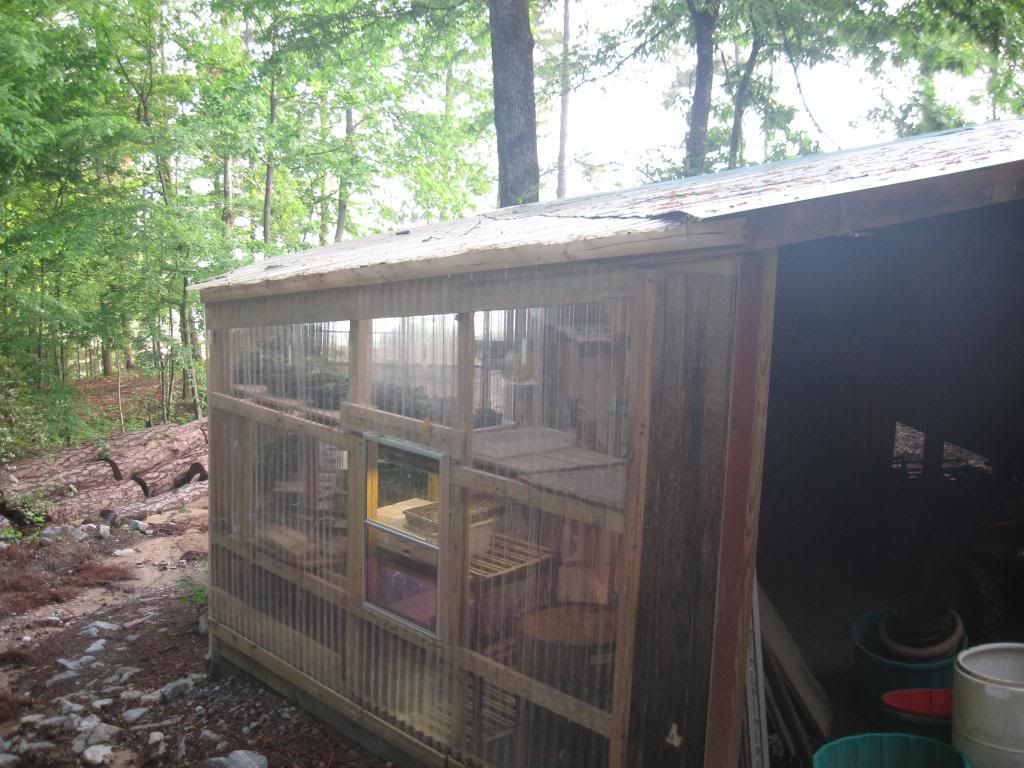 I have another shed area that is basically just for storage, and it is on the southeast side. "South side" does not mean full sun because of my trees, but it does mean more than I have now. Also, the lean to has one wall facing due east, and the north wind will be blocked by the majority of the shed. Also, I plan to reuse roofing and siding materials from each location.
Will take some work, but I think I will make the switch. Current greenhouse can then become a good tool/work shed using the same shelves I have already for plants.
Here is the overall look. Nasty but effective. What do you think?