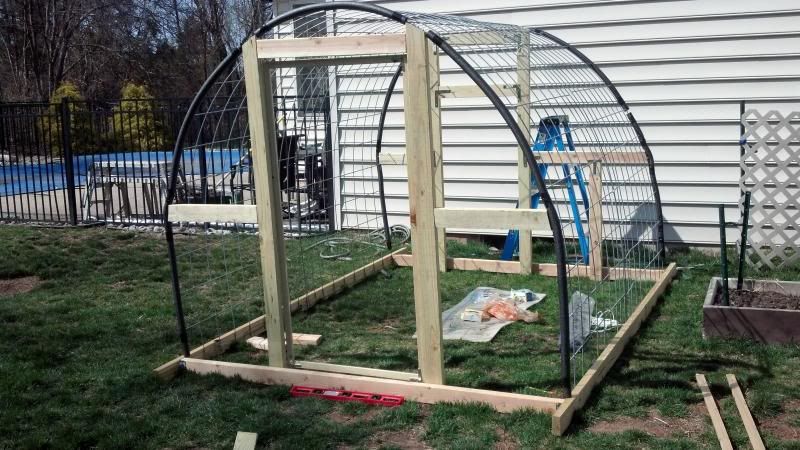 So I still can't get the film on because of the wind, but at least I have it built. I need to make a door adjustment or two, but otherwise all is complete. I'm a TOTAL HACK when it comes to building stuff, and this came out pretty much as planned. I didn't even use and blueprints; I just watched a youtube video.
All told, this was about 5 hours of work, but would have been less had I had help. I imagine another hour to get the plastic on.
Not much needed in the way of tools..... Drill, circular saw, a level, hammer, and maybe a pair of pliers to pull out a bad screw mistake, LOL.... just sayin'....
If I can do this, you can do this.