My sweet sunshine yellow bird, Tallulah, passed away over the weekend and I'm having a very difficult time with his loss (yes, Tallulah was a boy). He practically lived on my shoulder and I feel as though I've lost a piece of myself right along with him.
Anyway, we buried him in a beautiful tin below a locust tree in our patio garden. I'm still searching for the perfect garden ornament to mark his place of rest, but I'd also like to plant something sunny to match his yellow feathers.
Here's a photo for reference...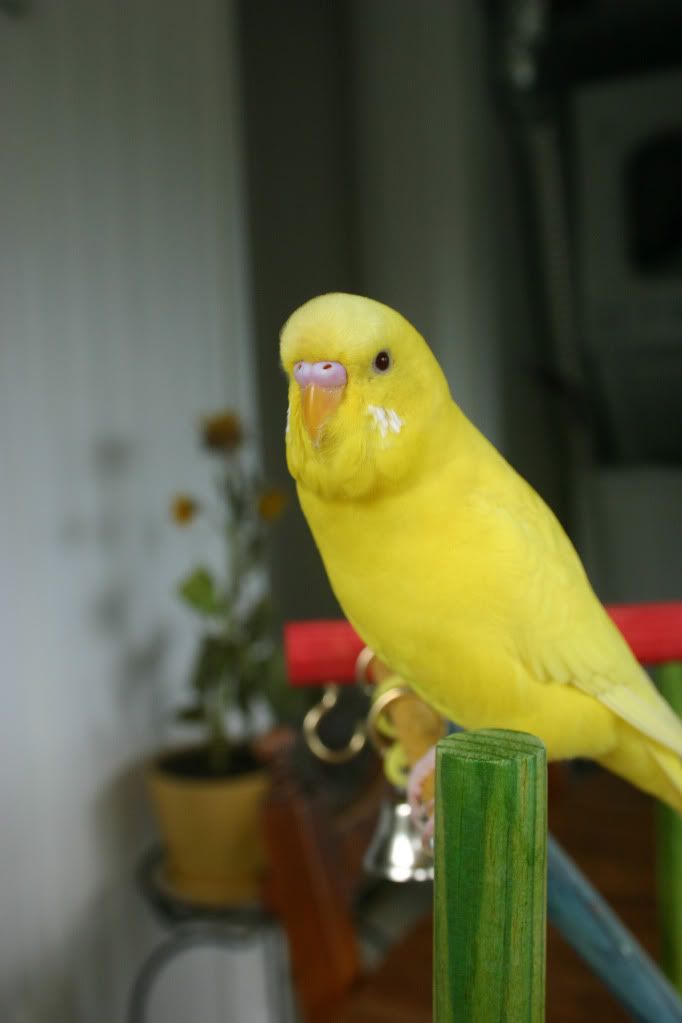 I was thinking of daffodils since their leaves will be popping up around the time of his death every year and the color is about right. However, they come and go so quickly (which sadly might be appropriate) and they're a bit ordinary.
He was such a special bird I'd love to plant something showy, yellow, long lasting, and hardy. The site is in part shade. There had been a cluster of lilly of the valley there that got destroyed when we had our fence installed, so something that would do well in similar conditions. I'm in zone 7a.
Suggestions are greatly appreciated!