Ok, The grow shelf is back up and operational!! I have so many pepper starts in the oven that I am concerned about them outgrowing the starting area before the weather cooperates. My greenhouse is lonely and cold. It needs reskinned, and I need to find a better way to warm it. We are still seeing negative temperatures here in Indiana... IT IS MARCH!!!!
Anyway onto the pictures. Most of the plants I started on February 9th or February 22nd.
Here is an overview of the plants in the grow shelf. You can see the flower pot heater in this picture
The big things are beans. I had someone want a display for edibles in mid march. Beans grow the fastest. 30 days later this is the results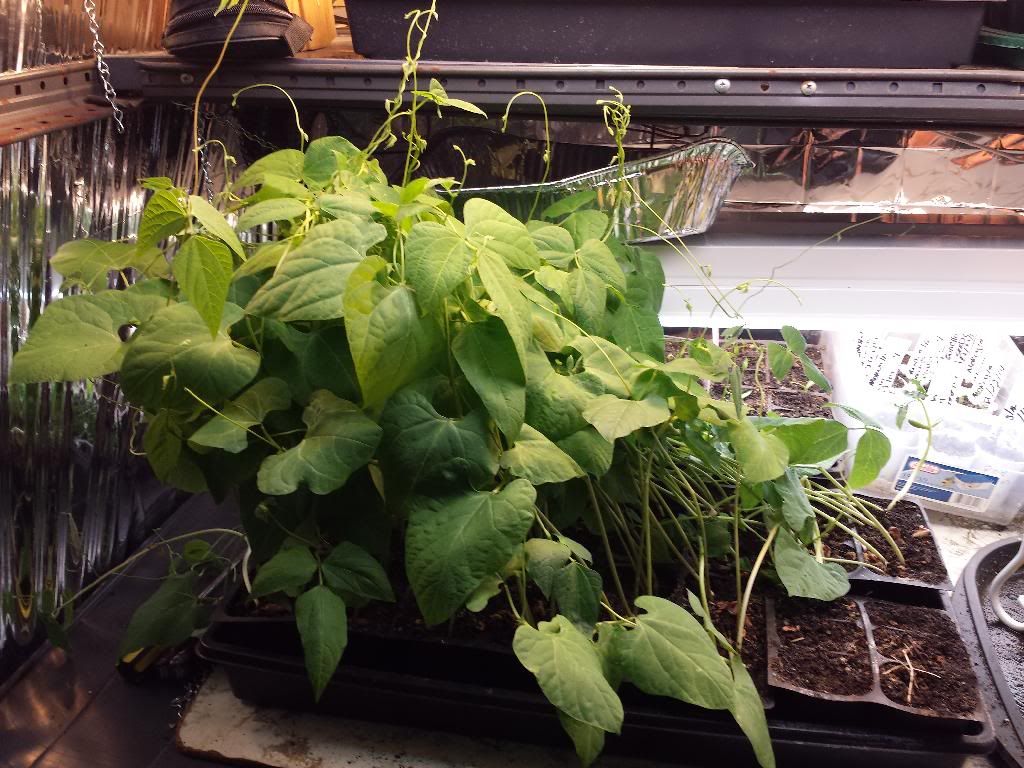 These are my herbs and a few tomato up pots.
Pepper starts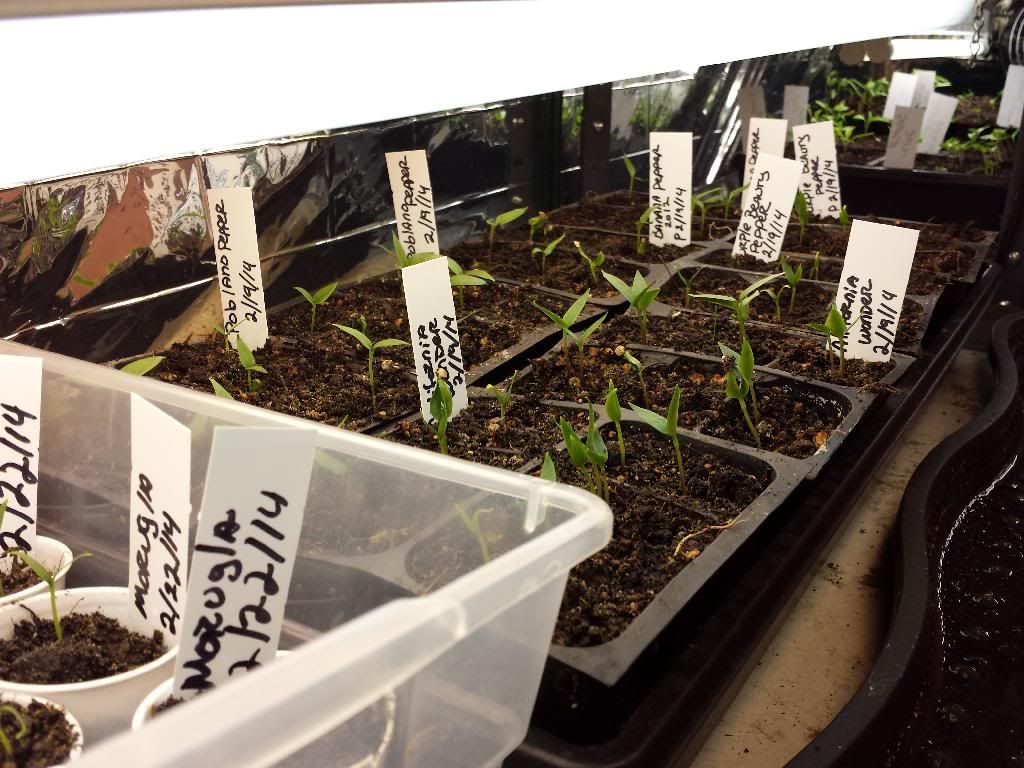 Jalapeno up pots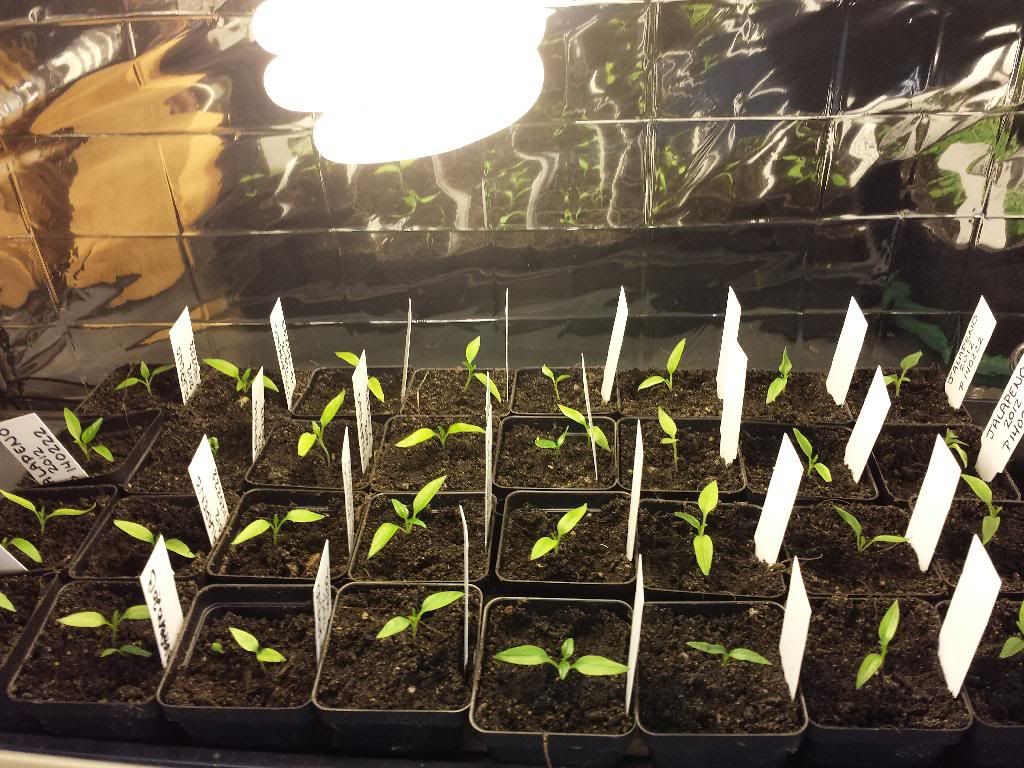 Trinidad Scorpion Moruga pepper starts. They get special treatment since they are my babies!!

I use mostly fluorescent lights, but I added some CFLs this year. What do you think about placement?