Corn and sunflowers pre-germinated in kitchen seed sprouters and then sown in 2" mini blocks
are up. They are pale-looking because I was busy last couple of days with the Tomato Spiral and didn't check on the web flats covered with empty potting mix bags in the garage.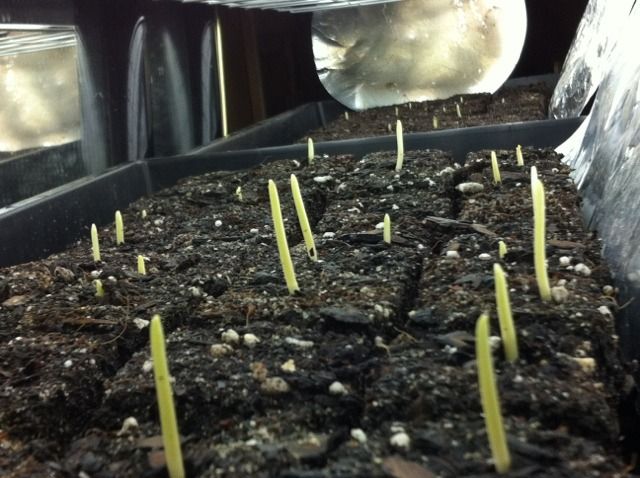 The tall corn are in 4"x6" deep pots and were under the lights already.
We had about 1" of rain today, just what we needed since the ground was starting to dry out. I plan on planting the sprouted corn and sunflowers tomorrow if it doesnt rain again, or day after tomorrow.
Peanuts were also pre-germinated (in a DIY sprouter made from McDonalds sundae cups

) and planted in 2" mini blocks. They have been inside with the peppers and eggplant seedlings.