I have this kit, but only the 16 cell unit - same thing though.
http://www.burpee.com/seed-starting/32- ... 01810.html
I planted them on April 7, and the tomatoes already look like this: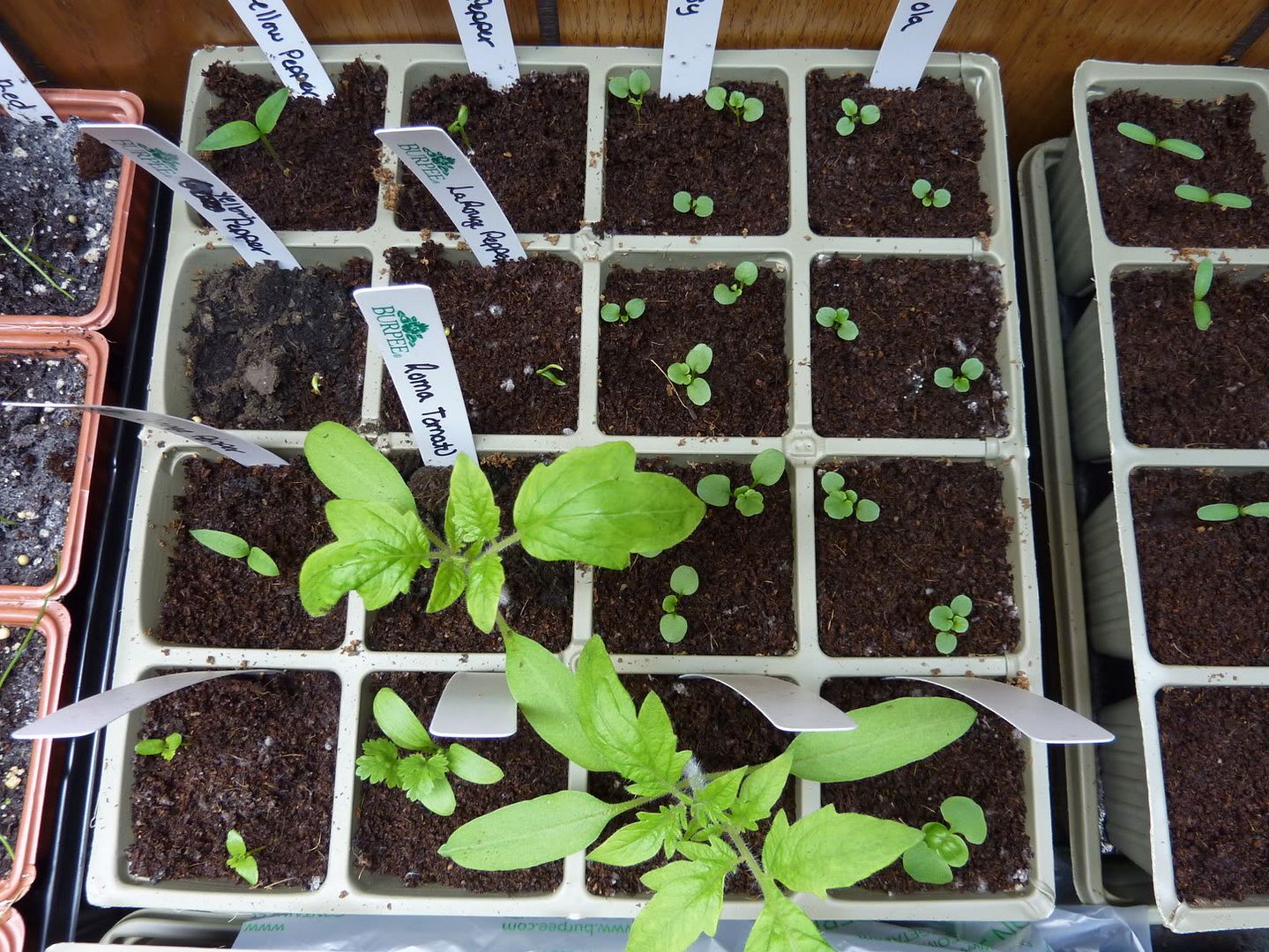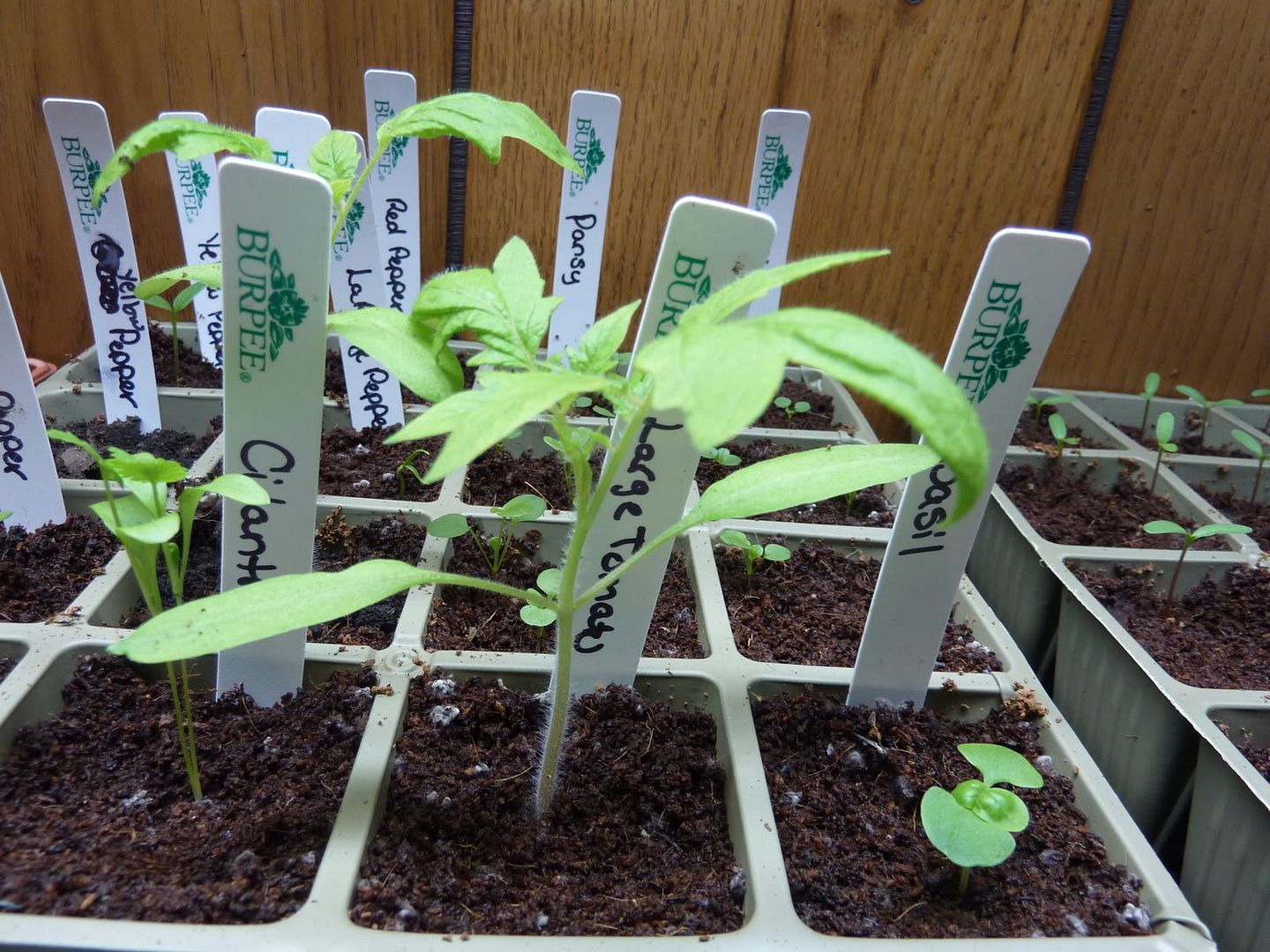 The cells are only like 2" x 2" x 2". The tomatoes are large already, but the rest are still small. How long can I leave the tomatoes in there? Can they grow much bigger in that cell or should I transplant them? The cilantro isn't that big, but roots are already coming out of the bottom. I also have cucumbers started in another kit, also with roots coming out of the bottom. I am not ready to plant outside yet. I am also kind of wondering for next year - if I should start even sooner. Is it okay for the roots to grow out of the bottom? They must like the self-watering mat, which I think works awesome. I cannot find a self-watering kit with bigger cells.
What should I do? How big can I let them grow in that tiny cell?
Also, see the onions in the picture below? I'm thinking they aren't doing too well. I planted those on March 31, so it's been 3 1/2 weeks, but I planted those in seed starting formula in bigger cells - no self-watering mat. Same with the lettuce in the front. The soil just seems to stay wet, and they don't seem to be growing - also, should they be flopping over like that? And the soil has mold or something on it. I don't know what to do! I am hoping to transplant next weekend.
Also, if you zoom in and look at the 2nd cell from the top, 2nd in from the right, there is a white onion sprout - what's up with that?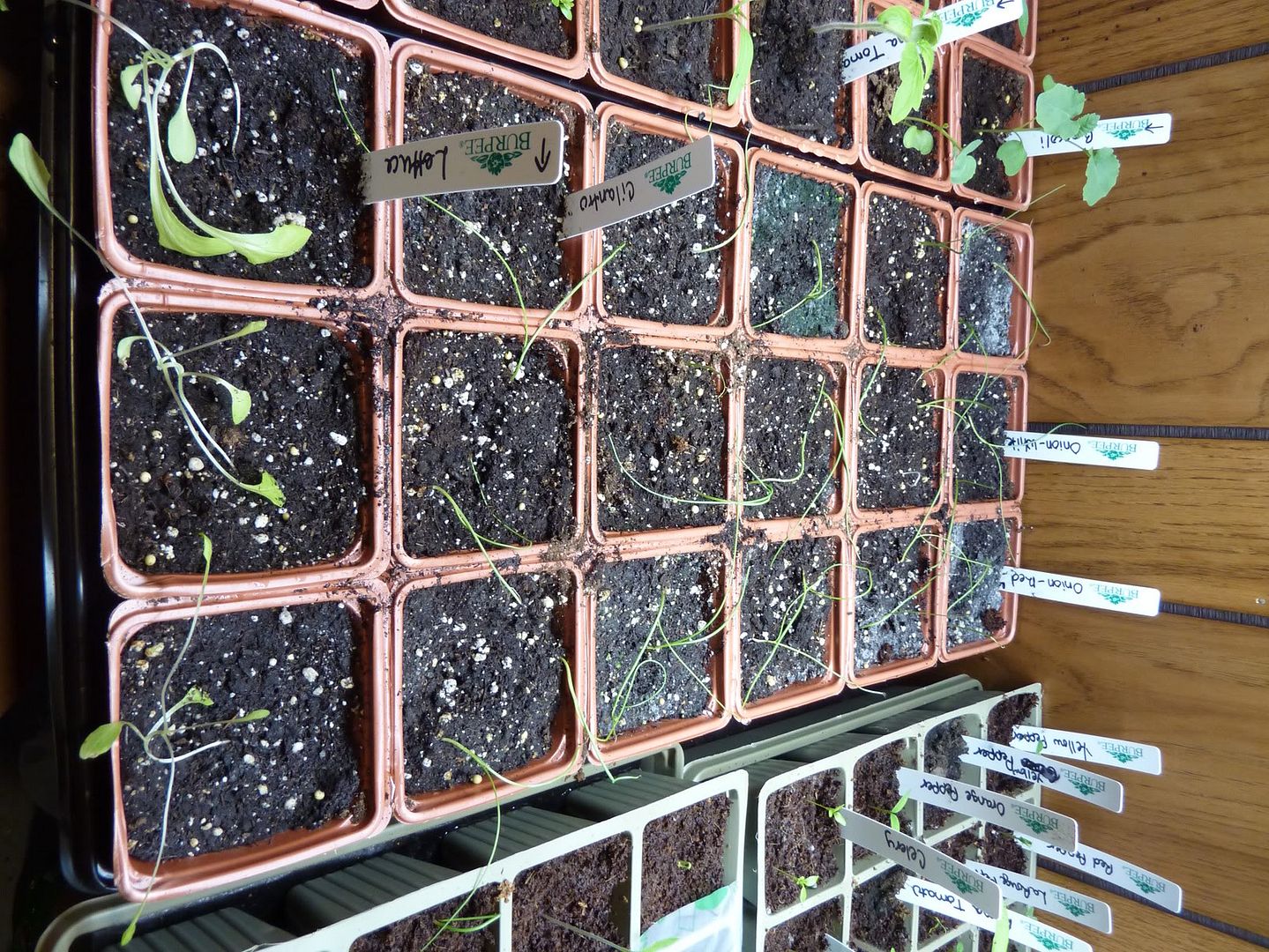 I don't know why the picture keeps coming out sideways, but you get the point!