I have very limited funds so I am trying to stay away from purchasing heat bulbs and all that fancy stuff. All I have is a sun room with a heater in it and lots of sunlight that comes in. This year I have decided to attempt to grow catnip, asters, sweet peas and marigolds from seed. The flowers I planted yesterday so nothing is out yet but the cat nip I wanted to get your opinions on.
These I started a week ago and I JUST noticed some seeds germinating. I did the paper towel on a plate with plastic wrap over it
Then these I did about 3 weeks ago and this is only how big they are so far
Here is the room they stay in until they are big enough to transplant outside when its warmer out (End of May)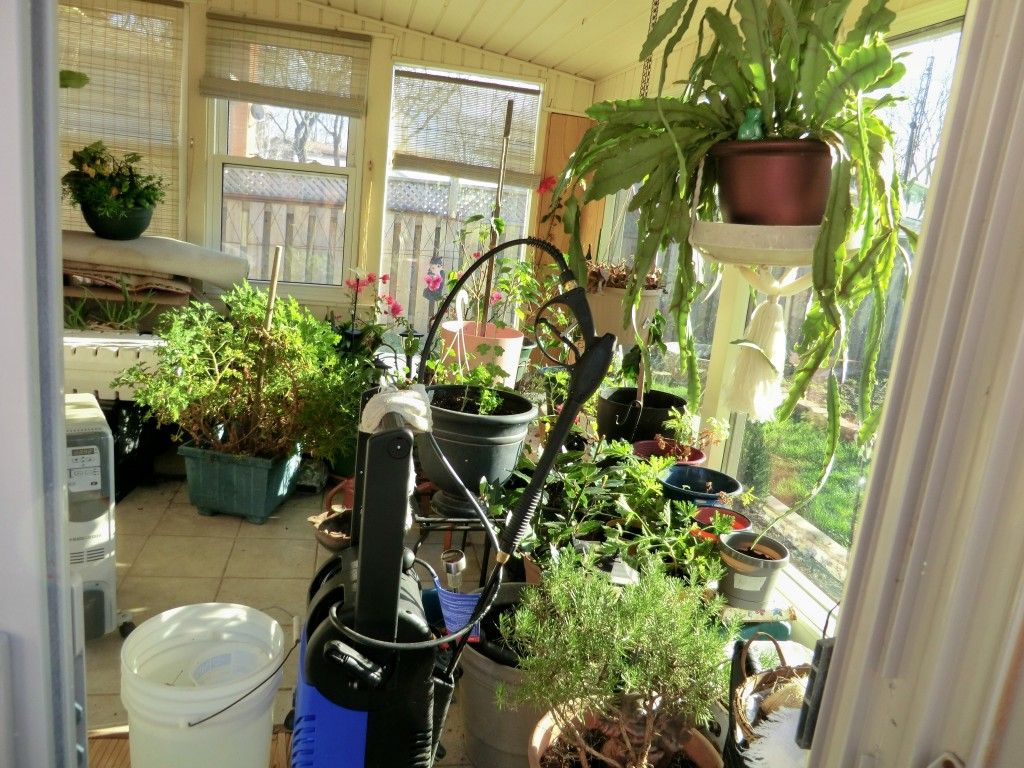 I feel like im doing something wrong. I want to do my own seeds but cannot afford to buy/build all these set ups I see on this site.