This is my first year really trying to be successful with a vegetable garden and starting everything from seed. I've tried to start plants from seed before but nothing germinated or the seedling died early on. I'm really proud of what I have so far and wanted to share.
These are cherry tomatoes. They are mostly 6 days old but the shortest one is around 2 days old.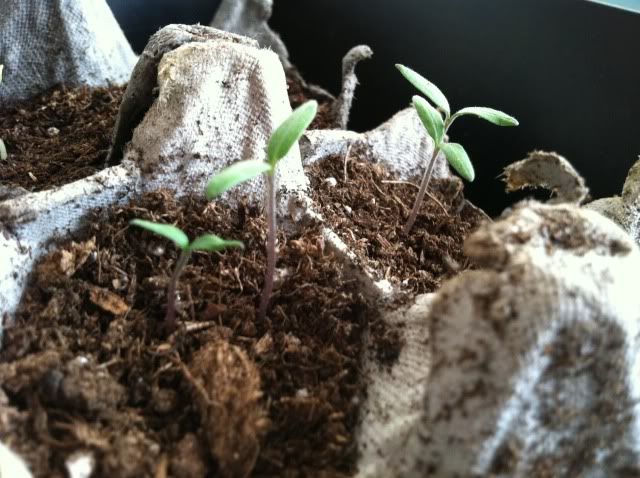 Black Beauty eggplants. They are 1-3 days old.
California Wonder bell peppers. They are also 1-3 days old.
Black Seeded Simpson lettuce. 2 days old.
These I'm calling the Grocery Store tomatoes. They are on day 5. The GS Tomatoes were from saved grocery store tomato seed. I'd never saved seed before and wanted to try after reading a magazine article about saving tomato seed. I honestly expected nothing to come up and sowed heavily, which is why you can still see evidence of the tomato murder I committed yesterday. Every seed germinated.
My Cherokee Purple seedlings. These were the first seeds I tried soaking in water and they came up in 4 days. This is day 1 for the CP seedling.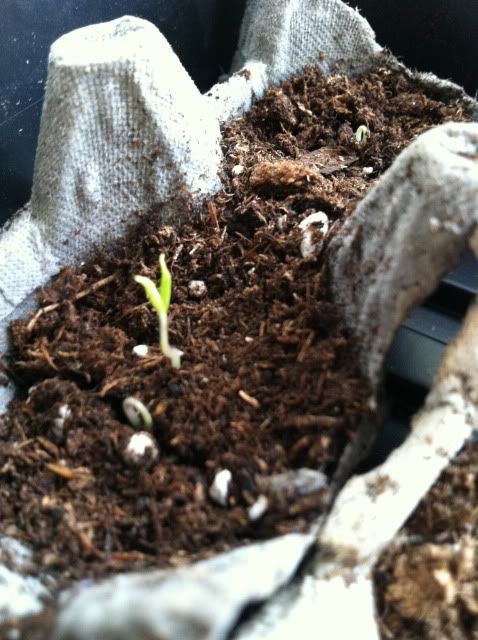 My tiny setup next to a south facing window. I get so much sunlight from all the windows in this room that the plants grow better with it than with the light I have. I only use the light if it's cloudy and after the sun has gone down.
Thanks for looking.