Ok So I Found This Items In My House and Made Best Use of Them, They are small so you can Have many, its Easy to Write the Name of the Plant your Growing and its More Organized, First the White Cups about 1onz They were for Jello Shots but I Got em and Use em for Small Seeds like Eggplants, the Dixie ones 3onz are for Bigger Seeds and Hold Good Without breaking down, and all of Them are made of Paper, So Go Green.
In This Following Picture Im Using some Moss Pellets (not my favorite, Found out seeds grow faster in soil than pellets) But i have many pellets so I Still use em.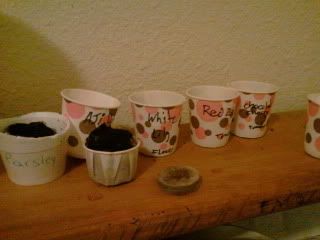 This are all Egg plants, I had plant them a while back and thought they wouldnt grow but out of no were they all blomed out.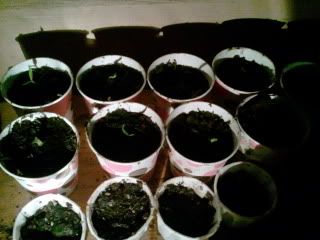 I find this cups cheap and helpful when your trying to grow alot of plants and stay organized, Leave a comment if you have any ideas or anything. thanks for taking your time to read.