This is my rendition of a propagation chamber. It has no artificial light, just day light. If you Google Sweat Chamber it based on it.
Basically a wood box with windows on two sides. The shelves will be simply 3 parallel Rebar. In the bottom of the chamber will be a heater, controlled by a thermostat and a tray of water above. The high humidity is why it's called a sweat chamber. After germination the flats are removed to better lighting.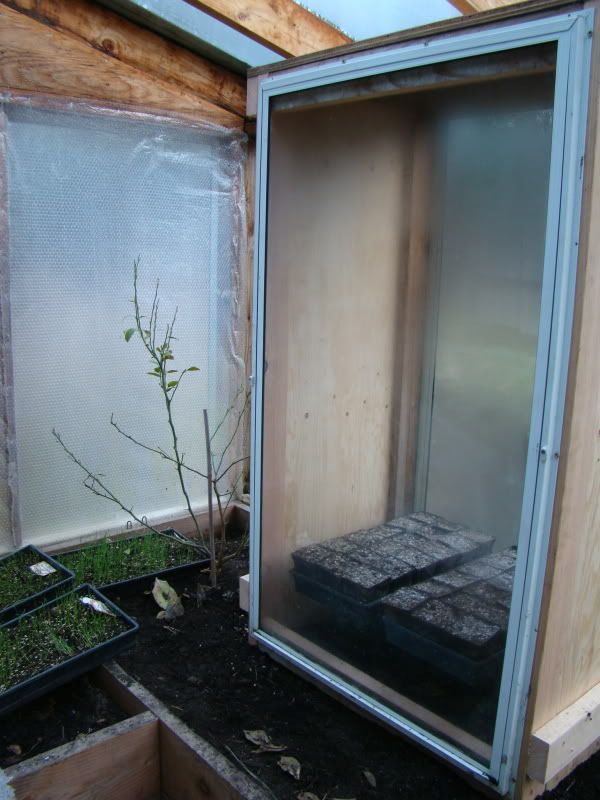 Tomorrow I will finish the shelving and install the heating system.
Eric