I was told some members may have questions about these and how I got them to start from seed? Nothing special but ask away. Maybe I can extend a little help.
Here they are about 2 weeks after sprouting and about 4 days after transplanting.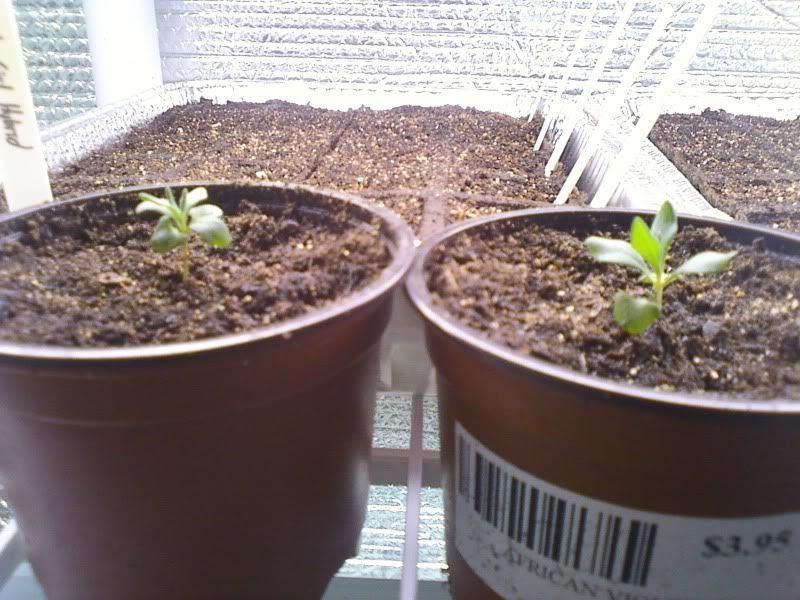 By the way, the tag on the pot says african violet because I got the pots from the recycle bin at the nursery.