I have forgotten who brought this up originally. Maybe wordwiz, soil not sure.
This is the beginning of my bottom watering shelf. This shelf has a outside dimension of 24" x 12ft. This will hold (13) 1020 nursery flats.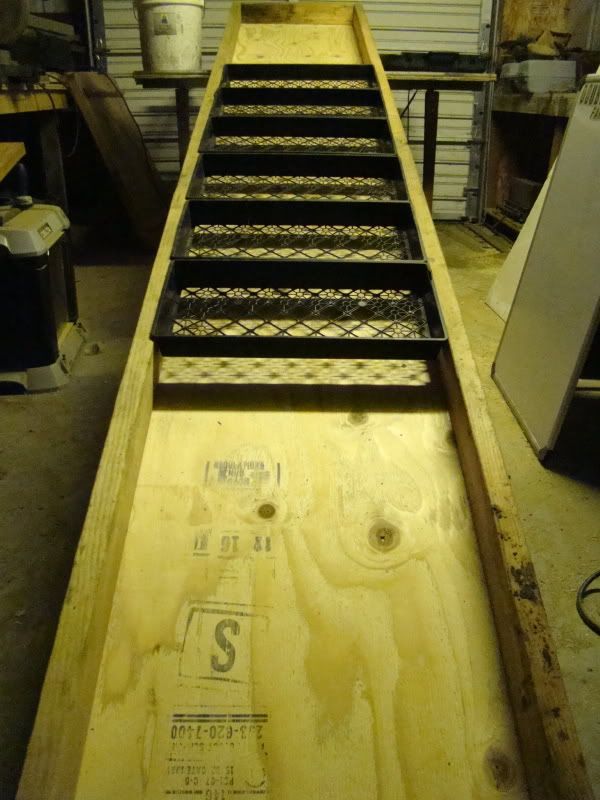 I will be covering the inside of this shelf tray with two layers of black plastic. Black only because it is something I already have. Do you think it makes a difference? On one end, I will try to use this sink drain through the plastic and plywood.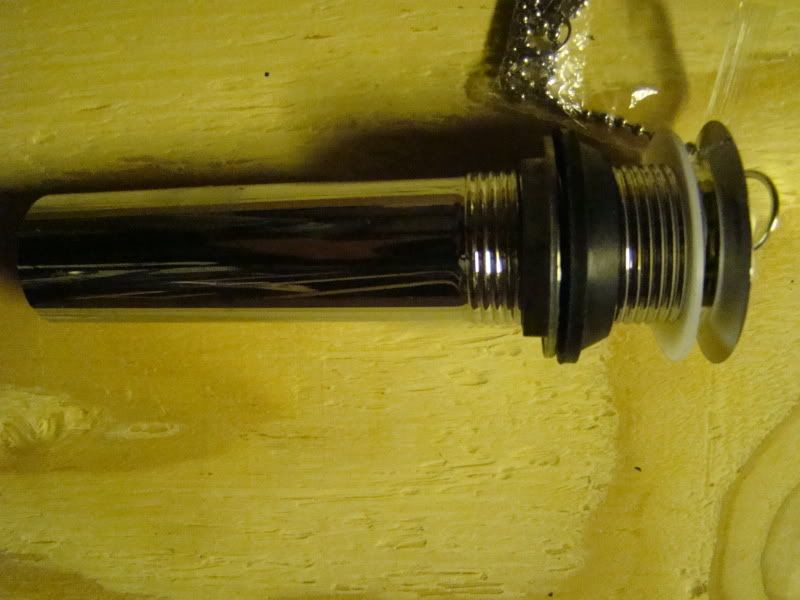 Here's another question. Will it seal? I was think about cutting a X in the plastic and pushing the four little triangles down in the hole. This may help protect the wood.
Next should I put in a layer of sand, pea gravel or lava rock? Any suggestions?
Eric