So I've been playing with fruit trees for a while now so I thought it was time to share pics. This time I am making a small orchard. My plans are to try my hand at dwarfing/grafting etc. Get a little more garden experience under my belt.
All trees were grown from seed. I know they wont be true to type or may have mediocre fruit. My goal is to get better at the hobby before I get serious with trees I now will be good.
The whole plot consists of 2 flats of 3" pots. 20 trees in all.
Close up side 1: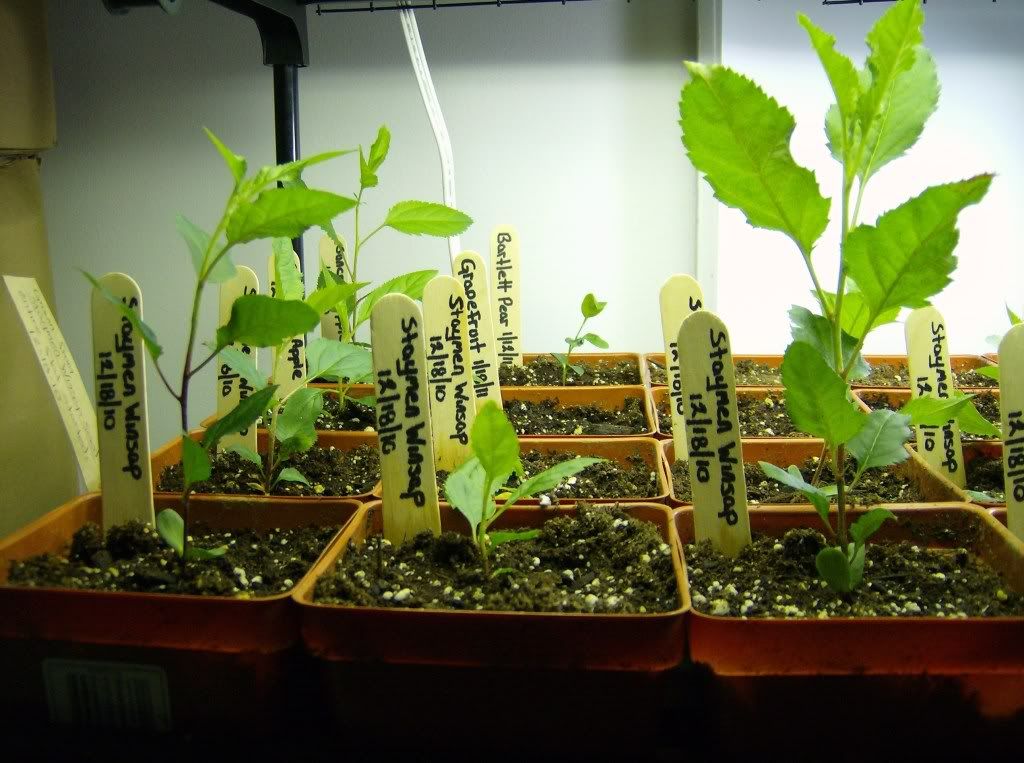 Close up side 2:
I'm sure you can read the markers but there are...
10 staymen winsap seed
2 suncrisp seed
1 bartlett Pear
1 Grapefruit
2 Lemon
2 Tangerine
2 Mango
Not planning to keep all these long term. I will be adding varieties and selling some when they get bigger. All have been under 2 twin bulb shop lights with natural light also during the day. Lights have been on 24 hrs from day one and are on a biweekly fertilizer schedule of 12-12-12 right now. Will be switching to a more organic method when they move outside.
Enjoy!