I had to strain out my oldest jar of apple scrap vinegar to make room for new scraps. So I took the opp. to take pictures. Check out the respectable looking MOTHER: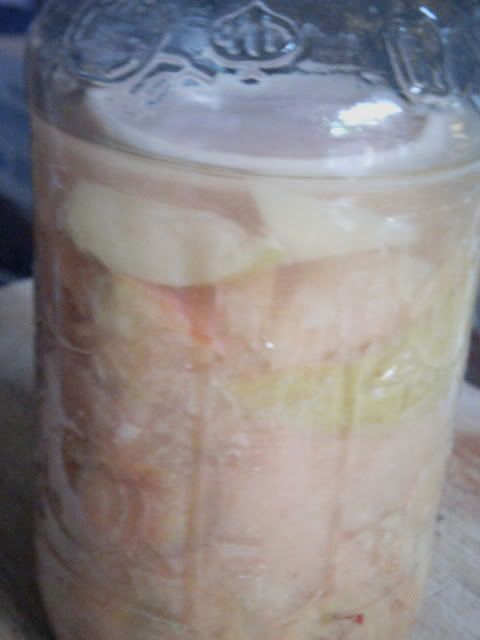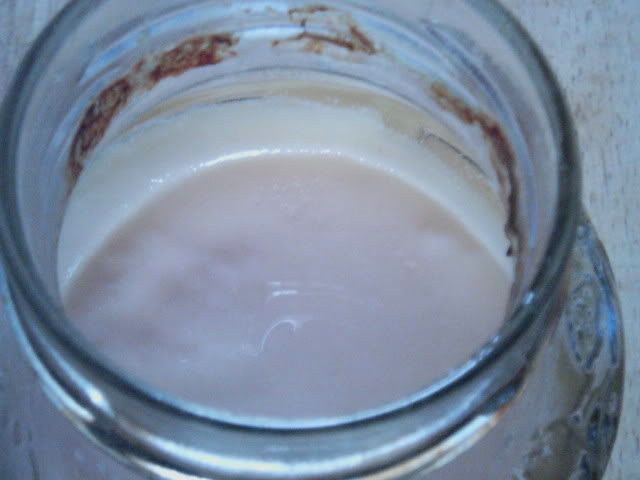 I suppose I really ought to keep records of when this was started and maybe even find my pack of Litmus paper and check acidity, etc.


I should have taken a picture of the strained vinegar but I poured it into the bottle in which I cook up the left-over fruit juices.... I did a finger-dip taste test -- it wasn't very sour but had a nice fruity apple cider vinegar flavor.
I put the mother in the bottom of the emptied jar, topped with the latest bunch of scraps and some spring water and a rubber banded paper towel lid --> back in the cupboard it went.