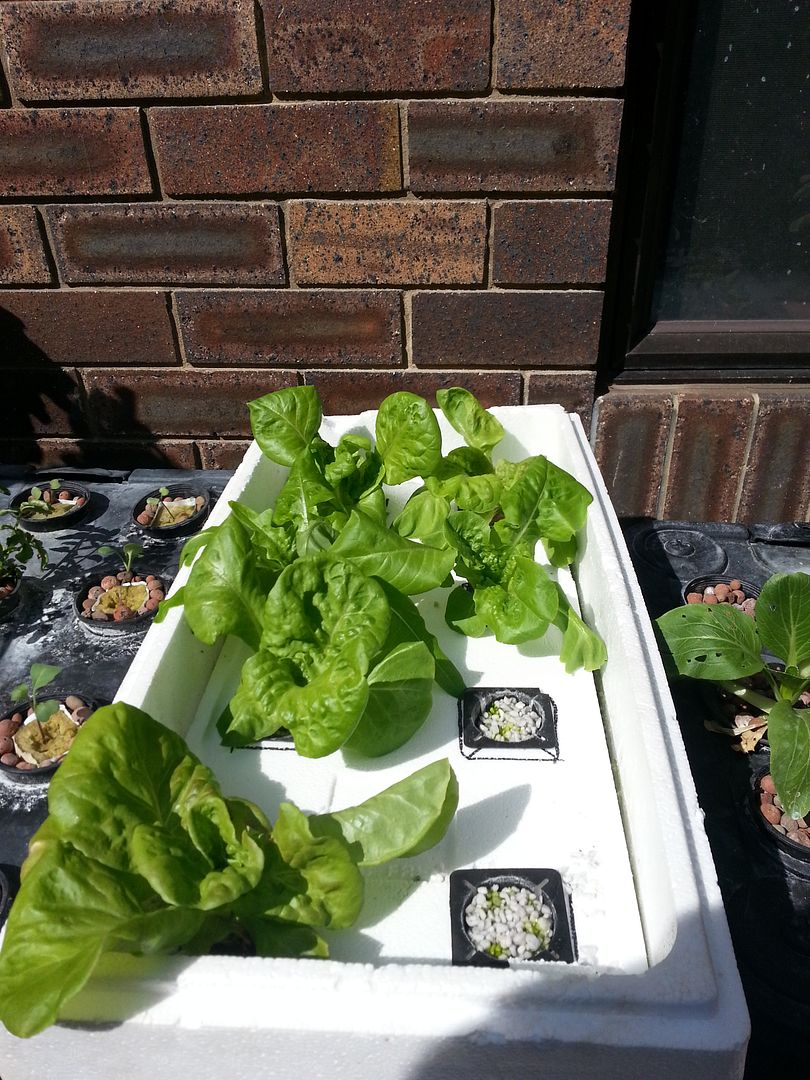 I am growing lettuce in a styrene tray and using the lid as the floating raft. I am growing outside under my roof eaves but still getting lots of sun, heat , and not completely away from rain wind etc.
The results so far are good even with today's temperature of 32C.
This is using the Kratky method with no pumps air stone etc.