I'm not a big fan of jade bonsai, but that is just a personal preference thing; I know many people love them. To me the main thing that makes a jade plant approach the look of bonsai is having a nice thick trunk: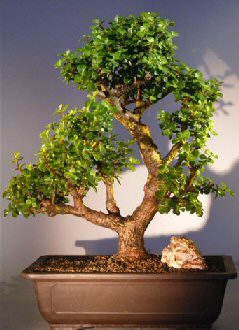 (by the way the pictures are both the baby jade, portulacaria, that Gnome mentioned.)
It will not grow big like that kept in the little bonsai pot. If it were me, I would put it in to a big pot and just let it grow for awhile. Bonsai is the art of patience!