Starting from seed/ seedlings is a very slow way to get to bonsai.
What you want to do is plant these in to large pots (NOT bonsai pots) and just let them grow undisturbed for the next five years or so, maybe even ten, up-potting to larger pots as needed.
Once they actually have some trunk diameter, then you can start working with them to turn them in to bonsai. Oak trees make some beautiful bonsai with an impression of age and strength when this is done: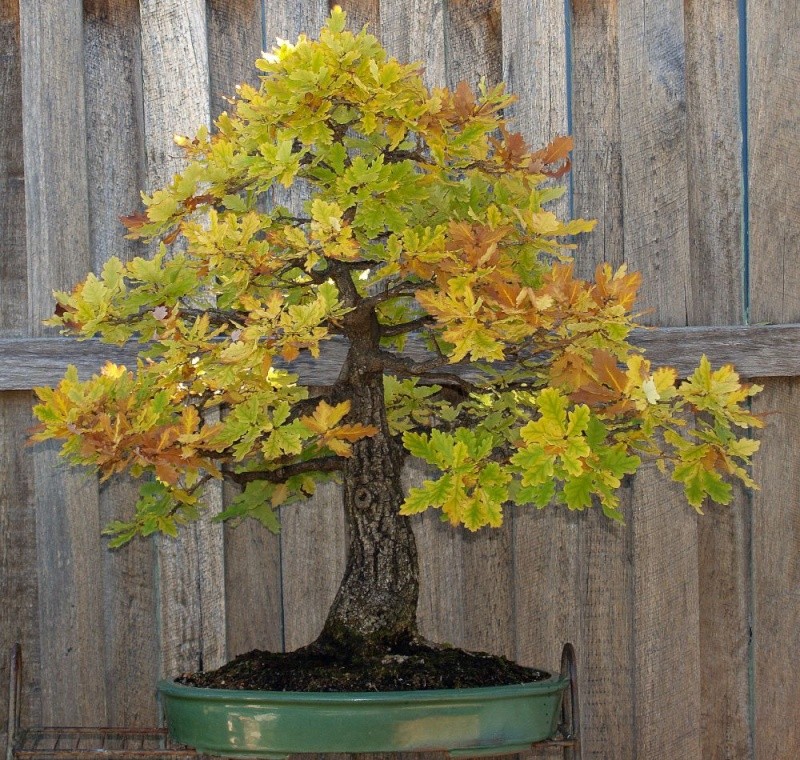 https://i64.servimg.com/u/f64/15/24/86/87/englis12.jpg
Note the trunk diameter at the base!
There is a bonsai guideline that says the height of your finished bonsai should be about six times the diameter of the trunk at the base. So if you want even a mini-bonsai 6" tall, you need a tree with an inch of trunk diameter. And once you have pruned away the roots and put it in a bonsai pot, it is not going to keep growing much, especially not much diameter.
This will give you plenty of time to be reading and learning about bonsai, while you grow your little oak seedlings out.
But in the meantime, I would recommend getting yourself a tree or shrub you can be working with now, learning on. Look around your yard/ neighborhood. Often there are shrubs people are getting rid of or that you don't want any more, that could be dug up and potted. Or look in nurseries in a month or so. Often at the end of the season, nurseries are getting rid of stock and are selling off trees and shrubs cheap.
You should be able to get yourself a nice little juniper or other shrub, with some trunk diameter, in a nursery pot for $20 - $30 at the end of the season:
https://lexicon.typepad.com/.a/6a00d8341 ... 280970c-pi
Or look on line for pre-bonsai trees or bonsai in training
eg:
https://wigertsbonsai.com/store/index.ph ... x&cPath=66
These are trees that have been given a good start and an initial pruning.
In any of these ways, you can get a nice tree or shrub to start on, practice/ learn bonsai technique, while you wait for your tiny oak seedlings to turn in to workable trees. Best Wishes!