Here is a new tree I acquired at a home improvement store, it has no name, but I think its a type of ficus tree. Anyways it has been repotted and all the crap removed. My question is I want to know what it is, and whether or not I should do anything to it for this year, eventually I want to make the trunks bigger, and defoliate.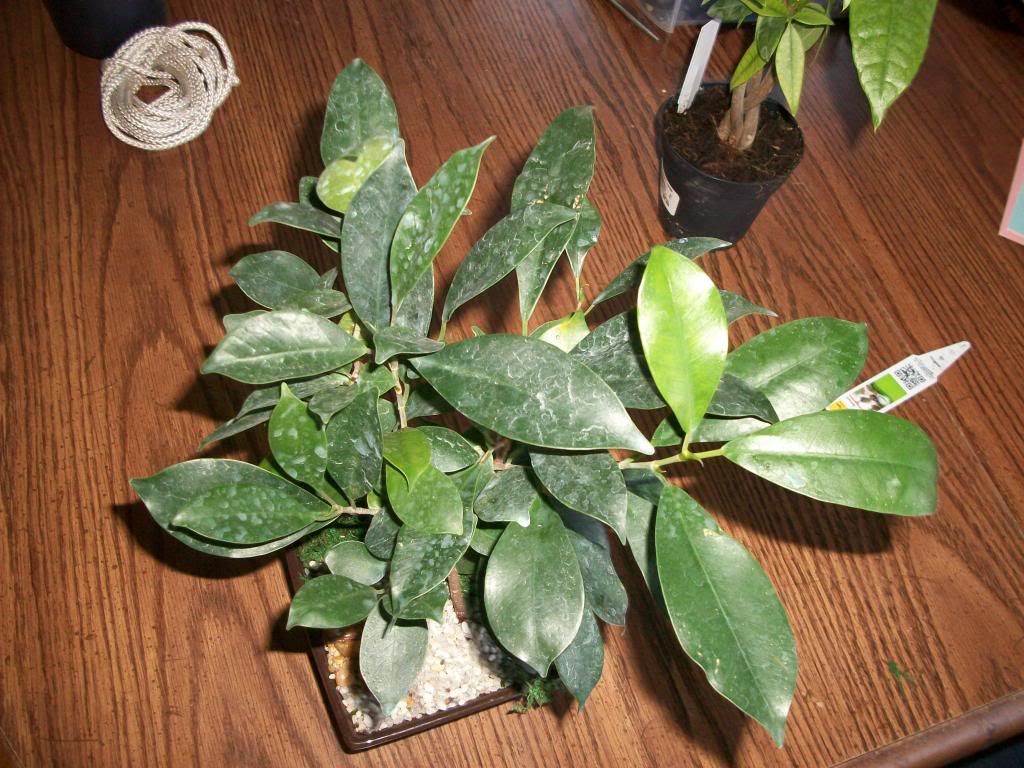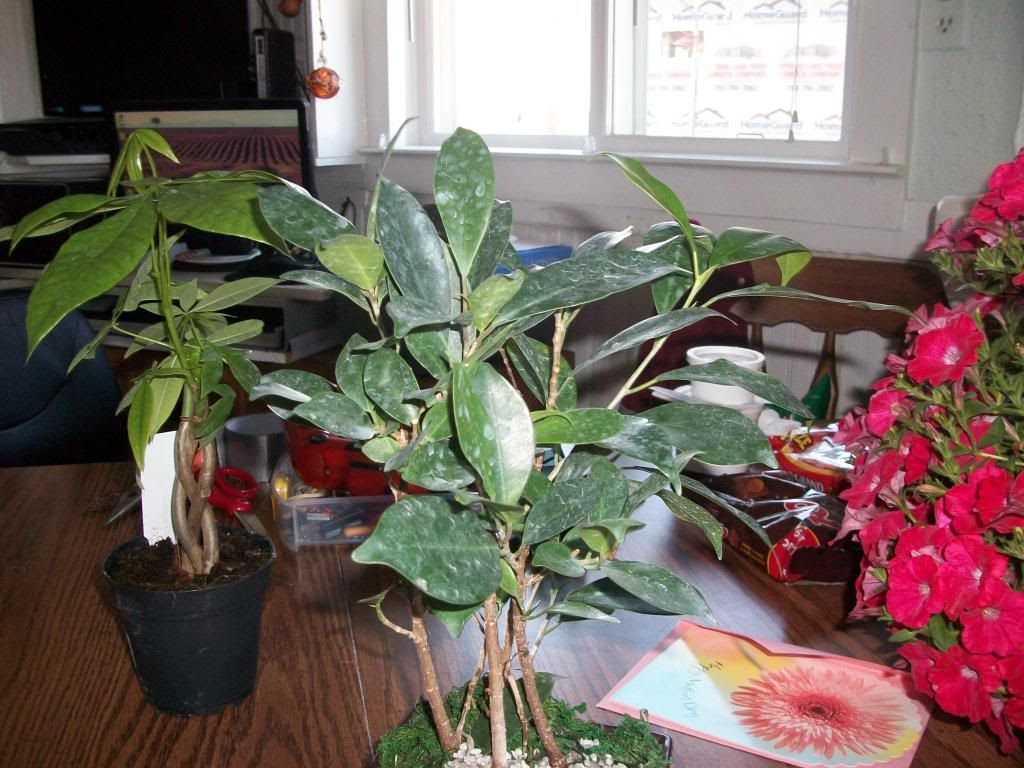 This is my Pachira aquatica I want to defoliate this one but I am unsure if I should since I want the trunks to grow a few more inches, and the trunks to merge together.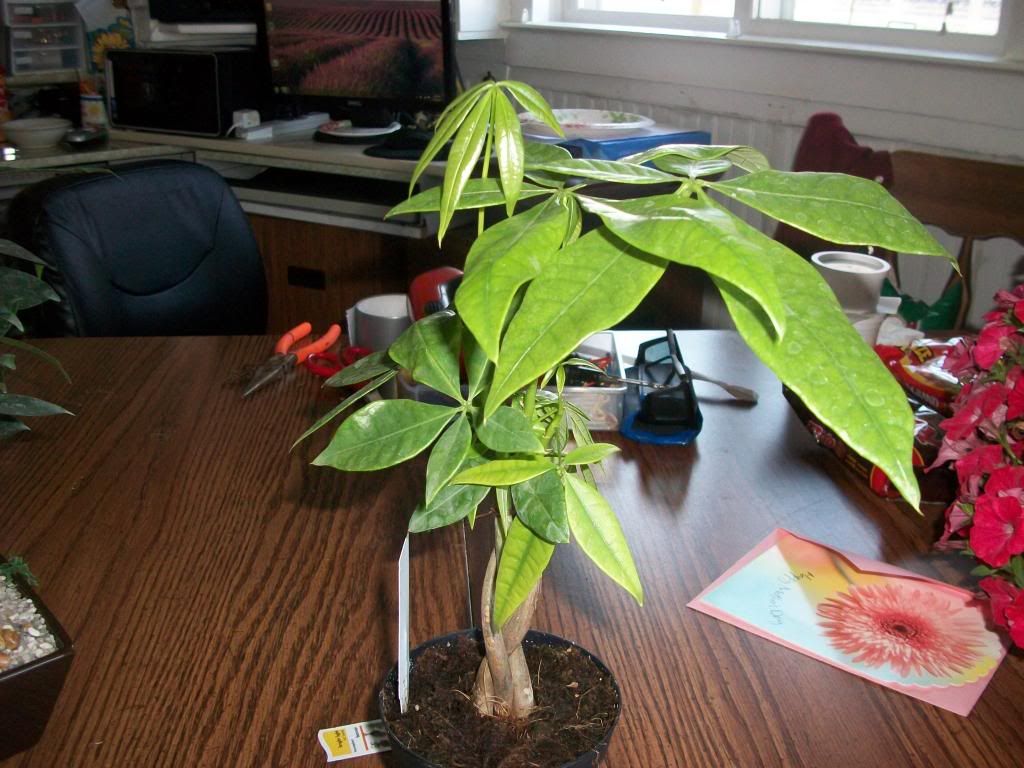 This was bought as is I have not done anything to it and that is my plan for this year as well. Any help is welcomed, especially the plant ID for the first one.