Hello,
I recently received this golden gate ficus, and it's not doing so well: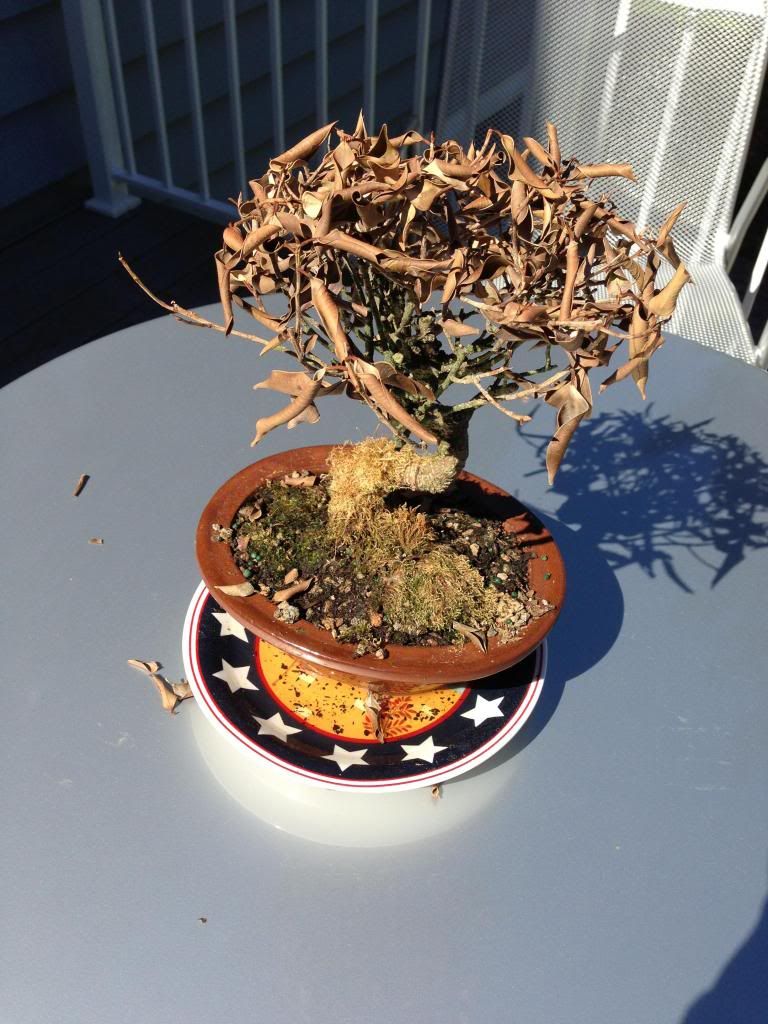 Based on other posts, I've been able to determine that we've been over-watering the poor thing, but I'd like some other suggestions to help try and save it. Should I remove the leaves? I've been placing it outside on the days that we have sun, but it doesn't seem to be helping.
Thanks for any suggestions, I'd feel terrible and guilty if it were to die.