Hi Everyone,
I got my first Bonzai tree (Chinese Elm) at Christmas and have been gradually reading up on how to take care of it. I am wanting pointers on two points:
1) I am concerned about a green moss / mold that is growing on the surface. I don't know if this is good or bad - keep or remove? Please see pictures for further information: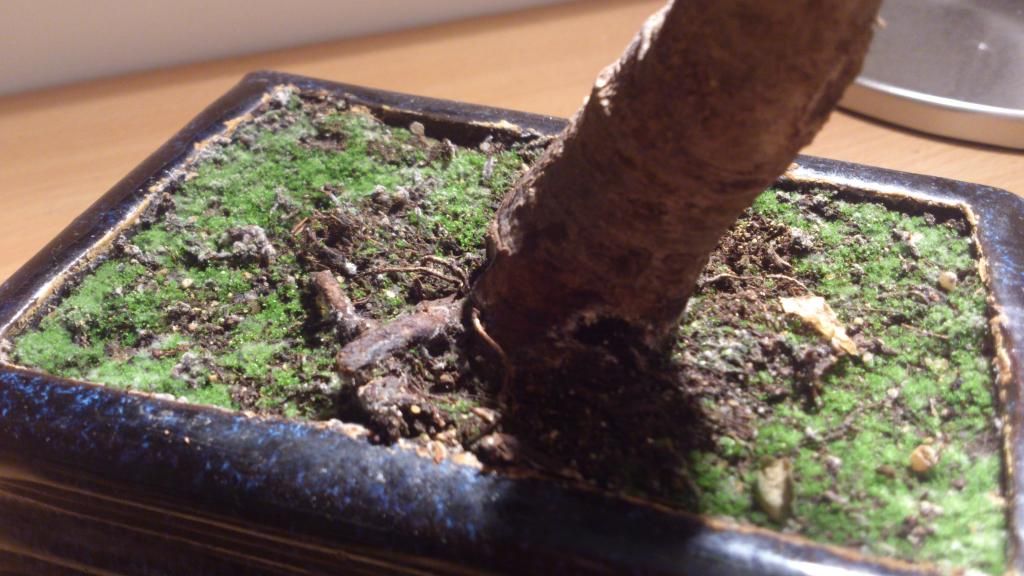 And zoomed in: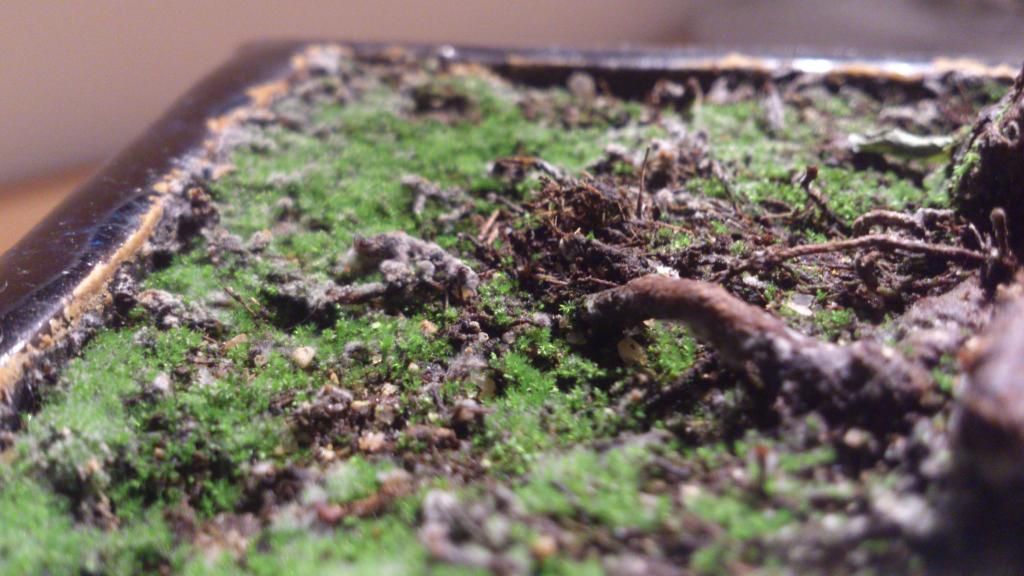 Apologise if the images aren't entirely focused. I can try to retake if it helps?
The soil feels damp if I dig down a little, and try not to overwater. However, when I do I give it a good drink so that water is emptying into the water tray.
2) Pruning / shaping. I want to train the branch on the upper right as per picture below: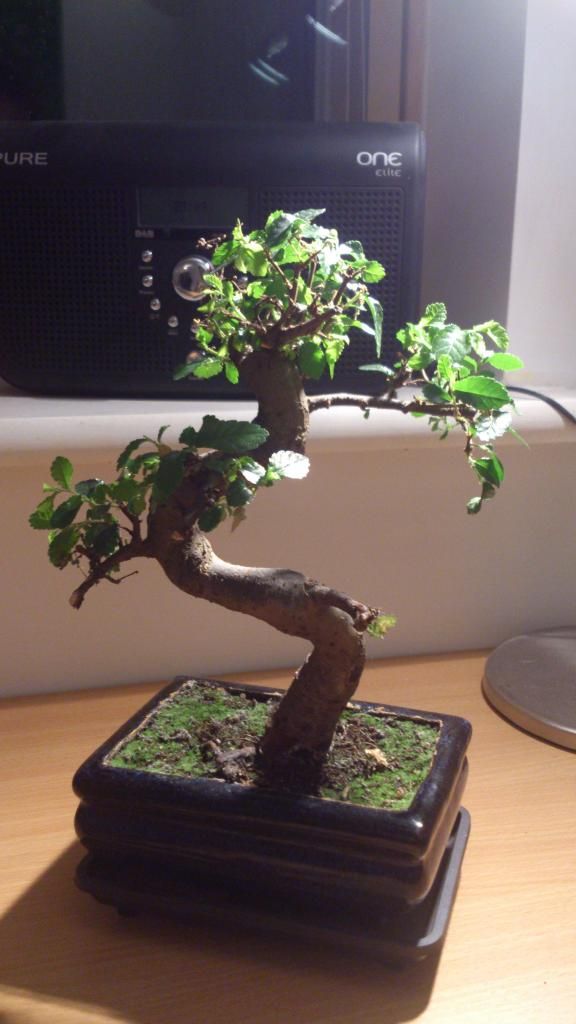 I haven't done any wiring before so not exactly sure how to go about doing this. Any general tips would be great! Can I use any grade wire or will certain ones damage the tree? The branch is roughly 4mm wide.
Following on from this, when I have pruned some of the branches they seem to be struggling to create new shoots - with any existing shoots dieing and drying out. Any tips how to encourage new shoots to grow again? This has mainly only happened on the branch in the bottom left as per the picture above.
Thanks for any advise in advance, and apologies if these are common questions!