I ordered this Serissa from Meehans Miniatures in November of 09, and have done little to it except for watering, feeding, and some trimming. I'm not really pleased with the current style (or the thickness of the trunk, I'll have to eventually repot it to work on that), and I would like to have some sort of plan of action for spring time to start laying down some general ground work for the future style of this tree.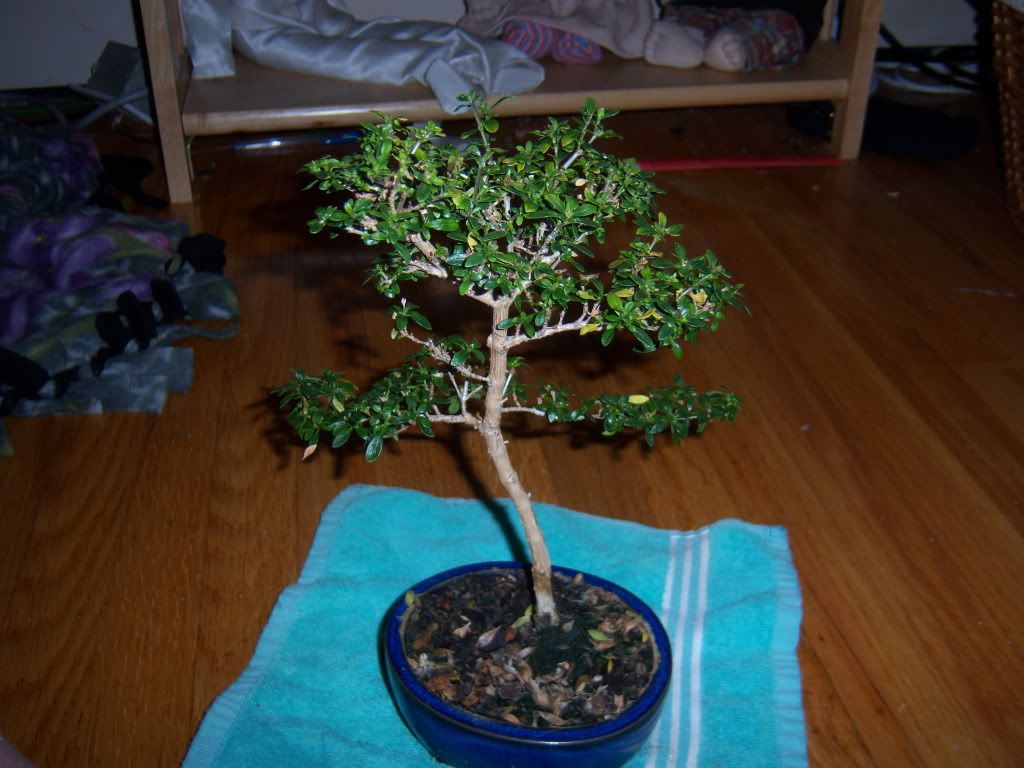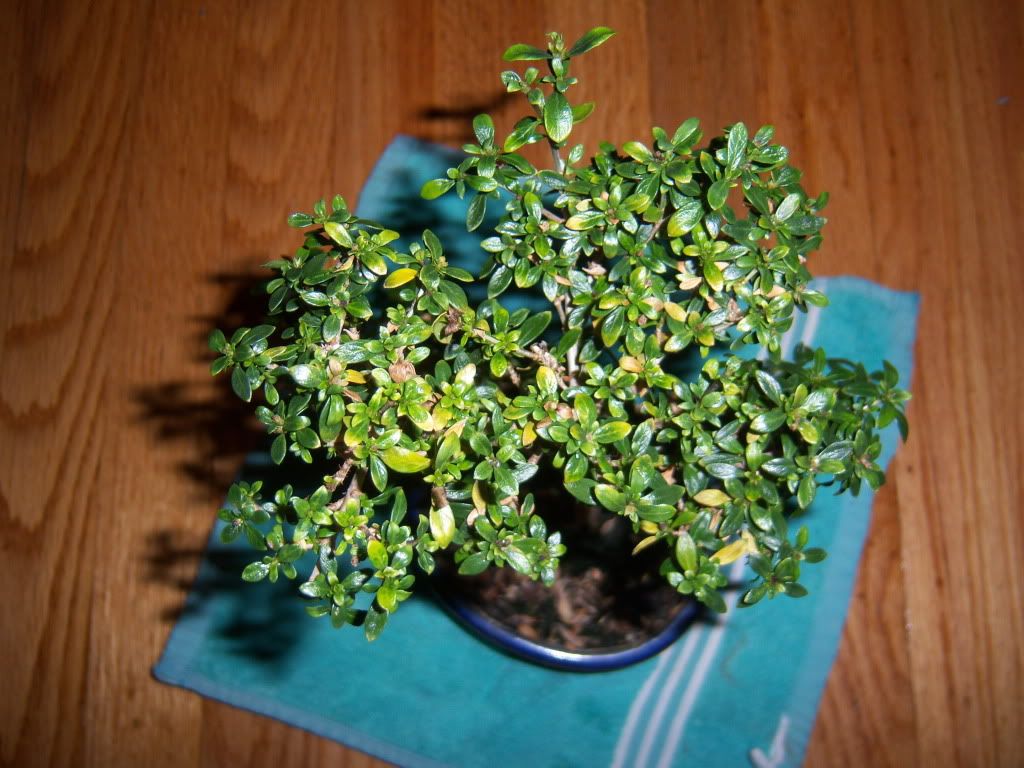 There are also some slight marks where some wire was beginning to bite into the trunk, and an unsightly notch in the trunk where it appears that someone had cut a rather large branch off.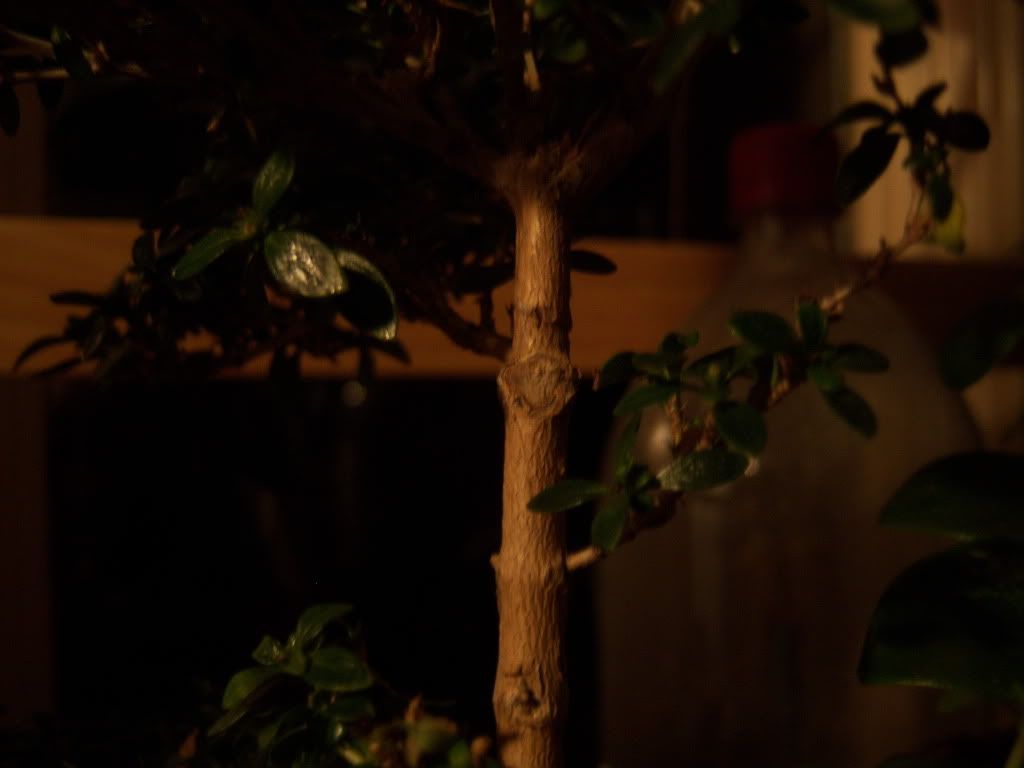 So, I would just like some suggestions or tips on styling this particular tree.