There is a ficus tree in the atrium of our office that has gotten way out of control. I've talked to the owner of the tree and have permission to trim it back. My question is this.
How far can I cut it back and have it remain healthy?
As it is now: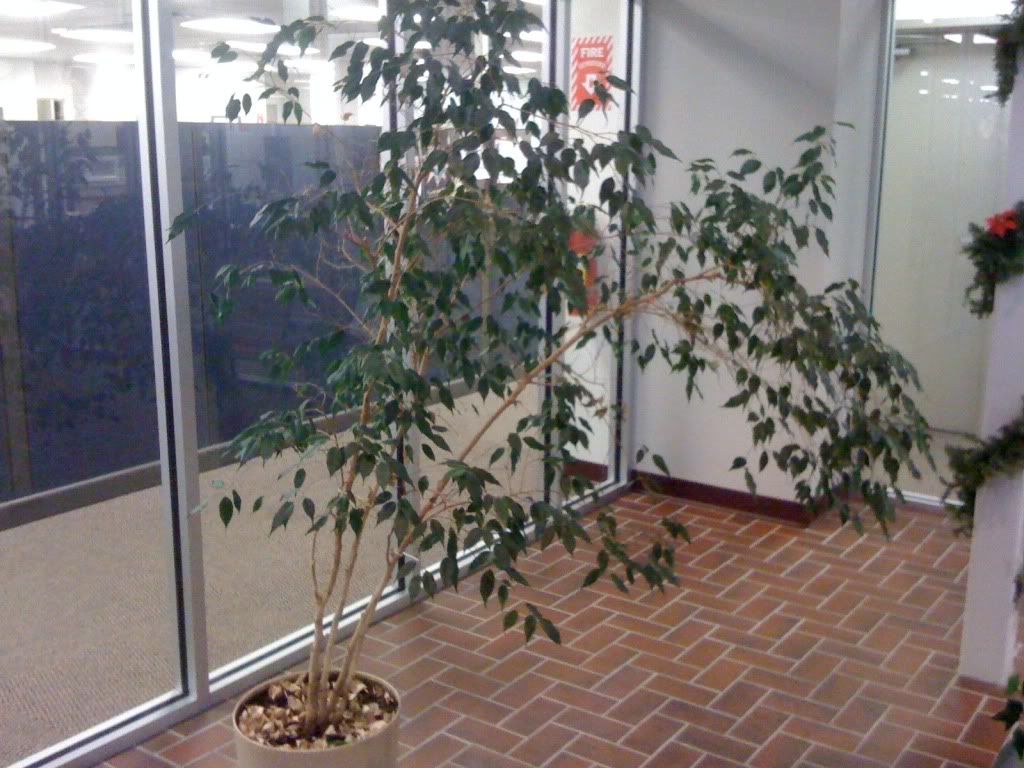 Where I'd like to cut it back to: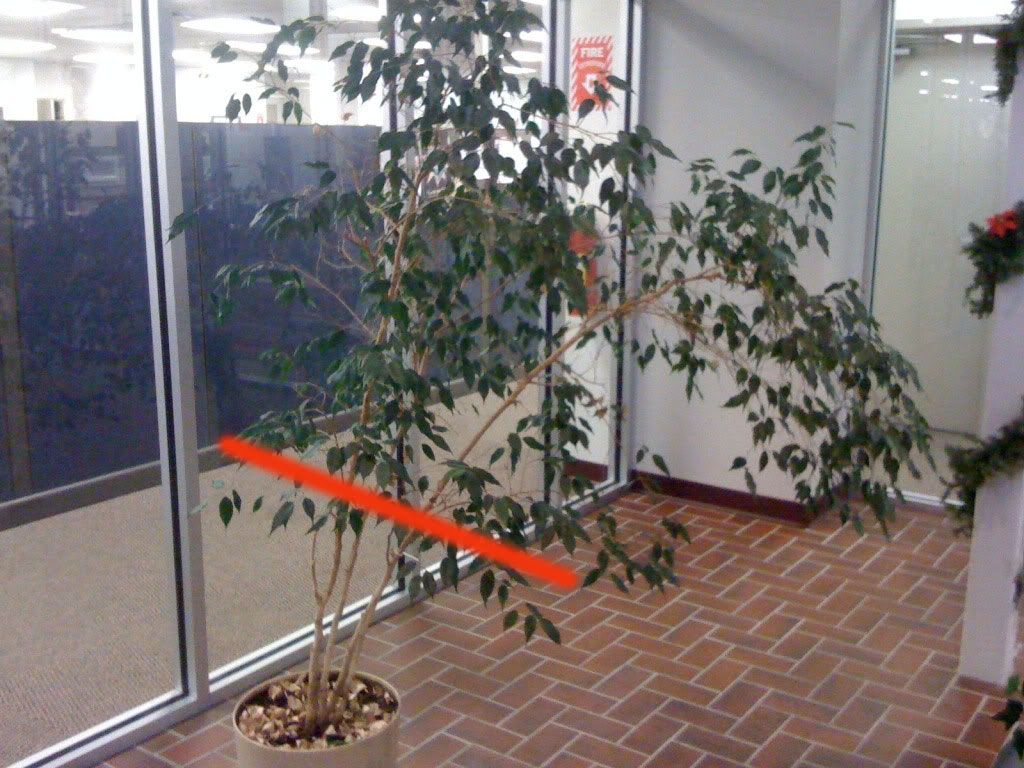 Will it sprout new growth if I cut it back this far?
I will also try and root the better branches that I remove.