I've got some sort of white fuzzy mold or fungus growing on the top of the soil of my tropical bonsai trees.
First picture is my Serissa that just came from Meehan's Miniatures last week. I watered it last night, and this morning I noticed that some of the whatever it is was growing on the soil.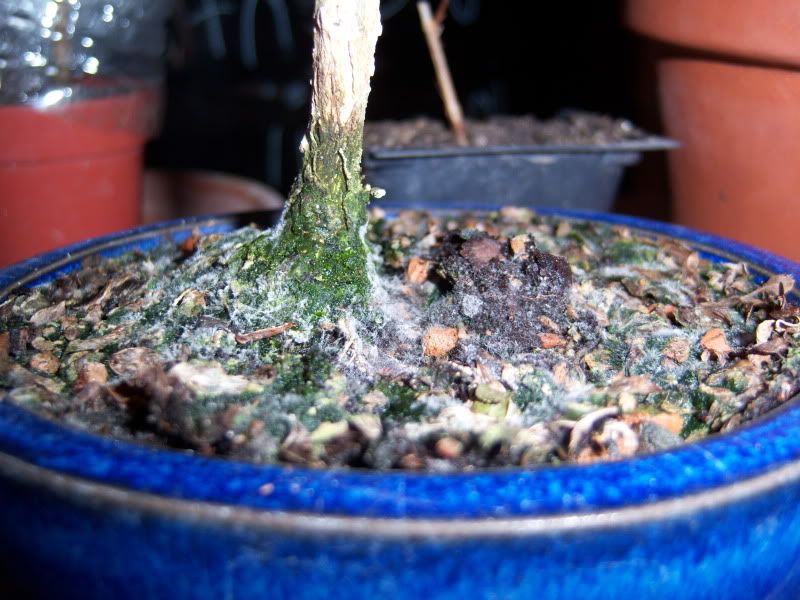 Another is a terra cotta pot that contains a Schefflera, and the what ever it is is in better view due to the contrast between colors.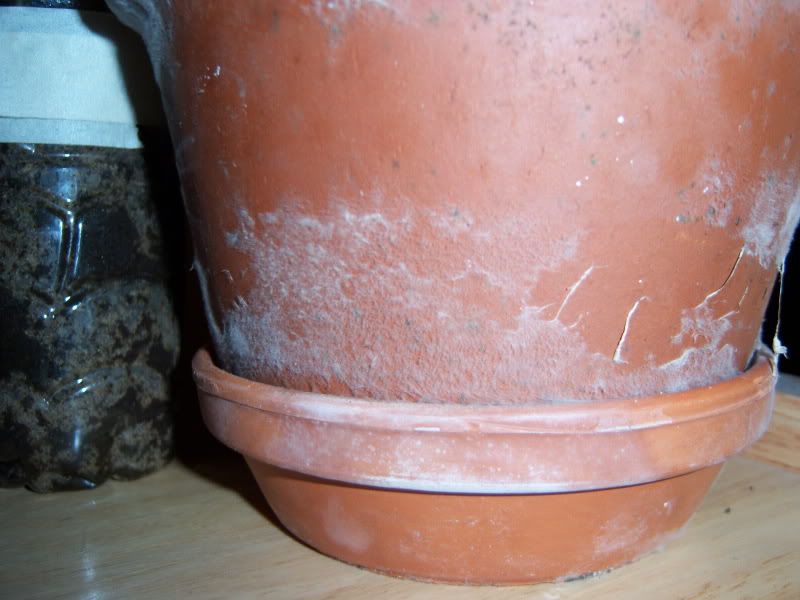 It is also on the soil of a different Schefflera plant.
So, can anyone tell me what it might be and how I can treat it? I would like to not have to repot the two with it on the soil, but if that is the only treatment, so be it.